It Takes A Village To Build A Leader
Meet all the women involved in Let Her Lead
Written By: Catherine Porth
I've written in the past about how it takes a village to build a business, but after being surrounded by the women who have made Let Her Lead become a reality – it really hit me just how important your village is in every aspect of life – especially as we're working to build the leaders our world needs. 
This week we hosted a social to bring together the women participating in the Let Her Lead program, the women volunteering as mentors & coaches, and our facilitators so we could all get to know each other. I assumed that this gathering would look like most gatherings I've been to. People would come and go –  staying just for a bit or staying til the end. Some people preferring to remain wallflowers while others float around chatting with others. 
But the reality was so much more beautiful and magical than that. Every woman was so interested in learning about each other and their life stories that most were having deep, meaningful conversations that went far beyond the typical passing of business cards (I honestly don't think a single card was shared).
By the end of the evening, as everyone was saying their goodbyes, I had several women tell me how welcomed and connected they felt after walking into the room knowing no one or only a few people. It made me realize how rare that sense of belonging is for so many of us who find ourselves walking into rooms alone. Oftentimes, these spaces make us feel like unless we're "someone", we aren't worth talking to or knowing.
When I talk about how important it is for women to have a village, I mean something that goes far beyond an immediate friend group. The villages I'm talking about require all members to want the best for each other and to support one another without judgment. It means status, titles, and background do not dictate the value of its members. It's expected that this village will bring up your name in rooms you may not be in and believe in your full potential even if you don't.
When I look at the village that has been built around Let Her Lead, I see a group of women who meet this exact definition. And I can say firsthand, being someone who didn't have a village like this for the majority of her life, that to be in their presence fills a void I didn't recognize was missing. Rather than just telling you about this group, I want to highlight every woman who is connected to this program…
"It's expected that this village will bring up your name in rooms you may not be in and believe in your full potential even if you don't."
Meet Our Aspiring Leader Participants: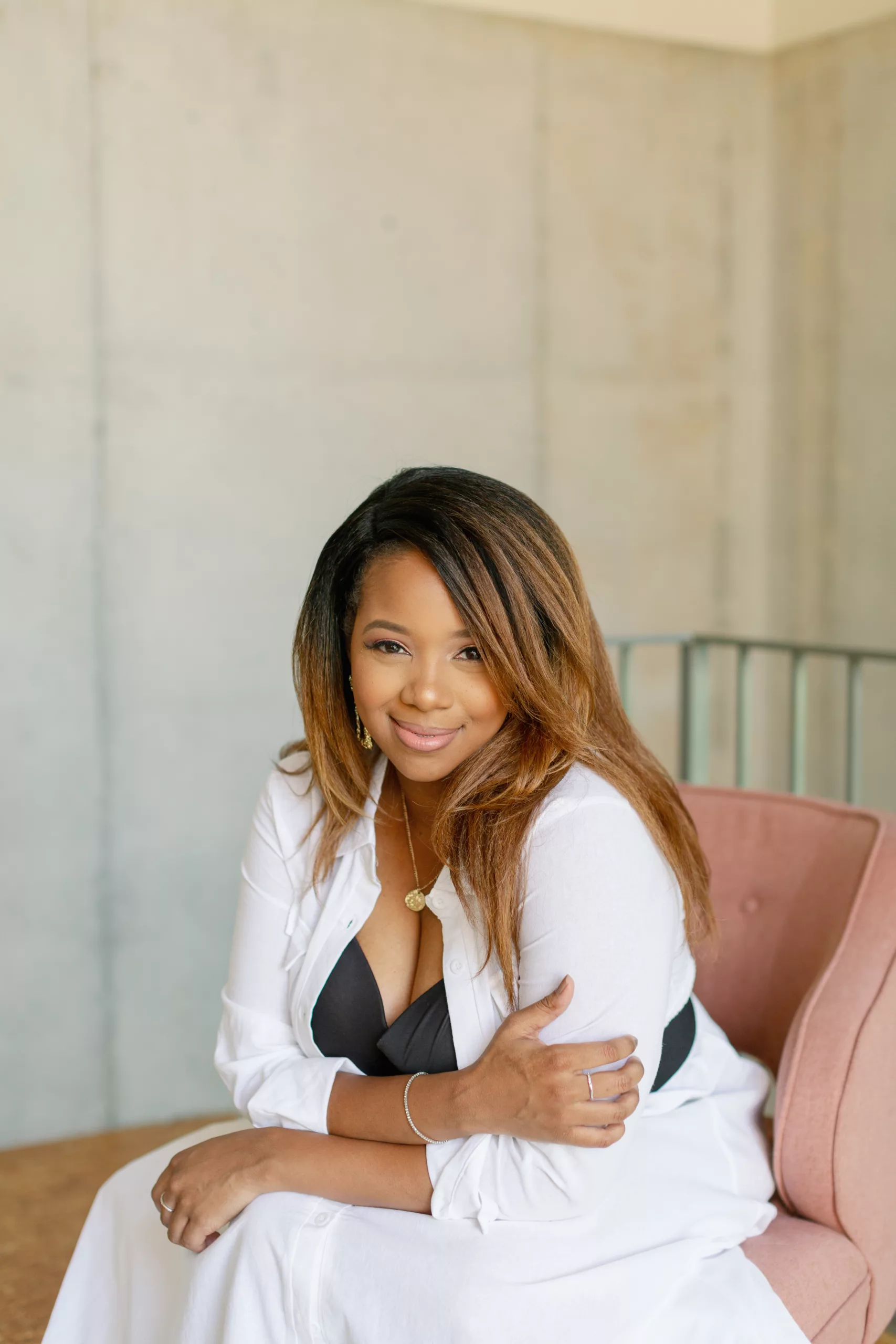 Coy Kindred | Coy Kindred Consulting
Driven by "Her Why," Coy: mother of four and sister of many, redefines her own family narrative and showcases the resilience and capability of women to overcome obstacles. She believes in amplifying women's voices, recognizing their exceptional leadership, and highlighting the significance of a supportive community in building a better world. With a pursuit of a Certified Family Life Educator credential, Coy solidifies her education and practical experience in equipping and empowering family members to enhance well-being and strengthen interpersonal relationships through educational and strengths-based approaches.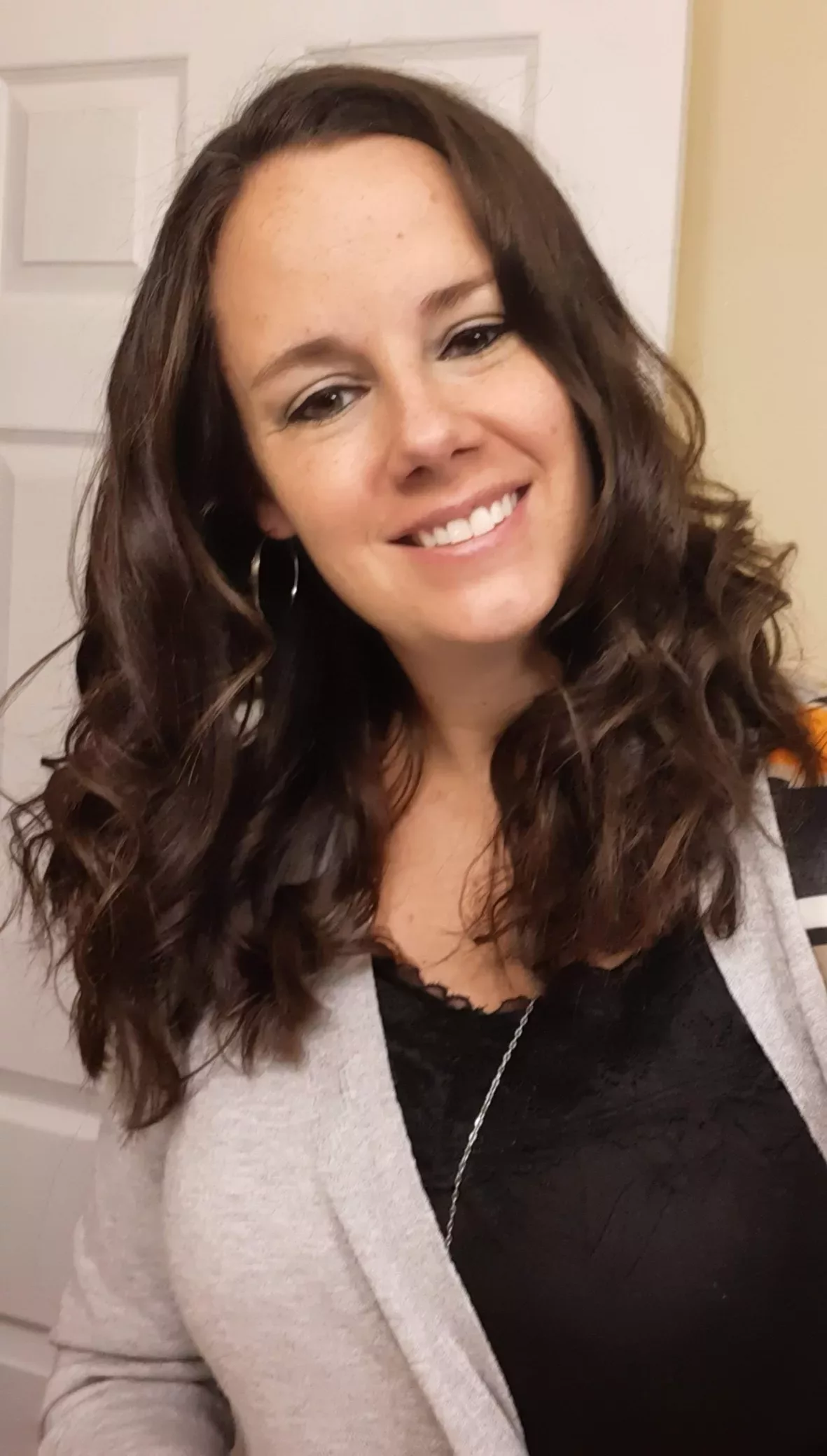 Angelee Day | UT Research Park
Angelee is the Chief Operating Officer of the University of Tennessee Research Park at Cherokee Farm. She is also a Planner Director Board Member of the East Tennessee Meeting Professionals, and President of the Young Women Youth Organization in her church community. She is a fiercely independent, stubborn, kind, caring, opinionated soul who is a mother to five wonderful, equally stubborn, children, wife to her handsome, hilarious best friend of 13+ years, and a lover of animals as she has two dogs, two cats, and a hamster. She loves pretty much all food, but Mexican is her favorite, especially with a Dr. Pepper over crushed ice. She has either taught dance or taken dance classes for over 20 years in almost every genre you can imagine, and though it is no longer her career path, dance will forever be her passion and happy place. She believes in life-long learning in all aspects of life, loves to laugh, and finds humor in almost everything.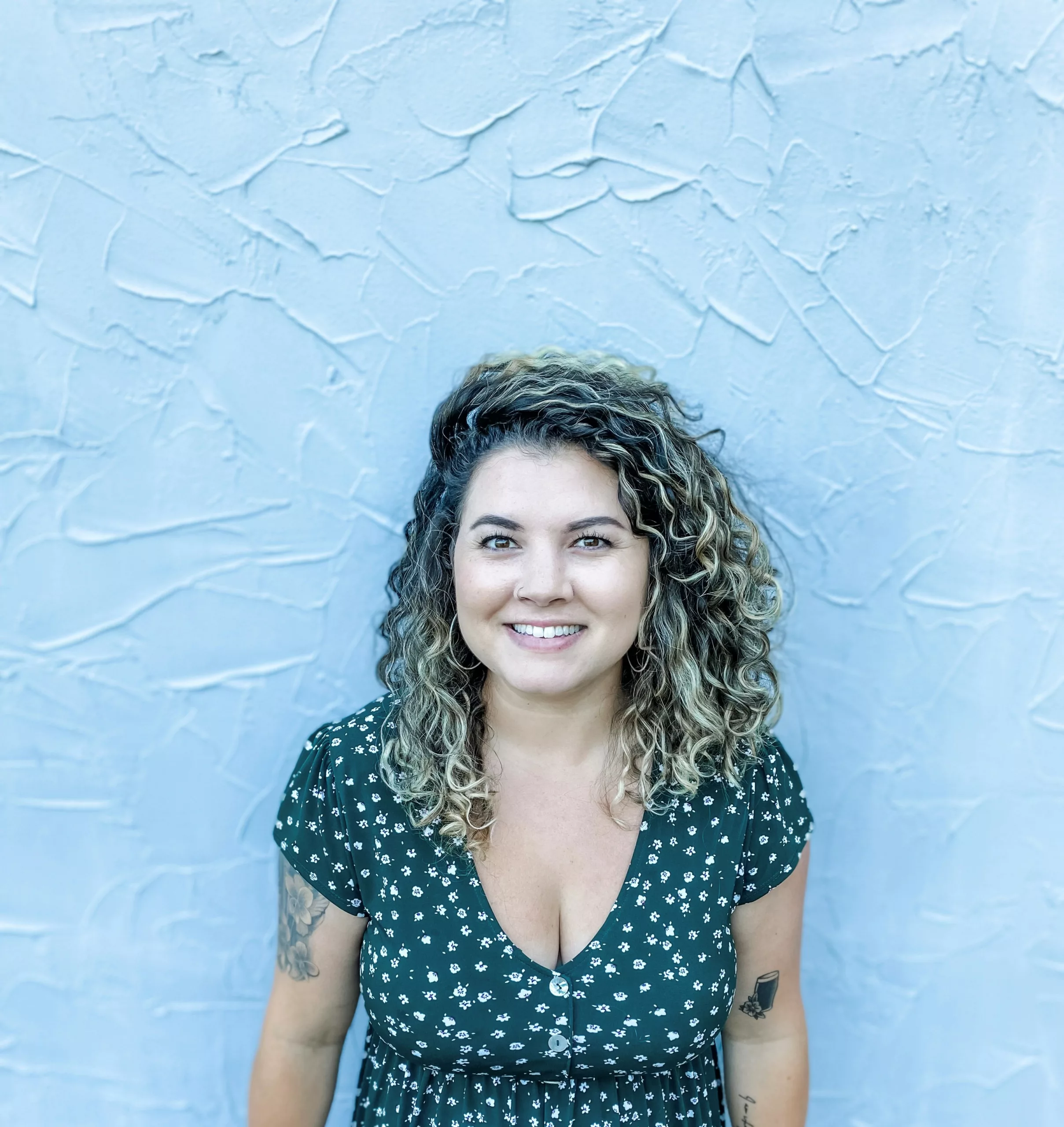 Rachel Baker | YWCA Knoxville & the Tennessee Valley
Rachel is a person that loves connecting with and leading other people. She desires to grow as a leader because she knows what it has meant to her (everything) to have exceptionally dedicated, compassionate, kind, strong leaders at one time that led her and saw the value in her. She is someone who is not afraid to say what needs to be said, to love big and share truths, even when it's hard. She sees the ache of injustice in her community, country, and world and wants to find others to link arms with, to fight with, to know we're leaving this place a little bit better than we found it. She cares deeply about the young people coming after her and the culture and society we're creating for them to grow up in.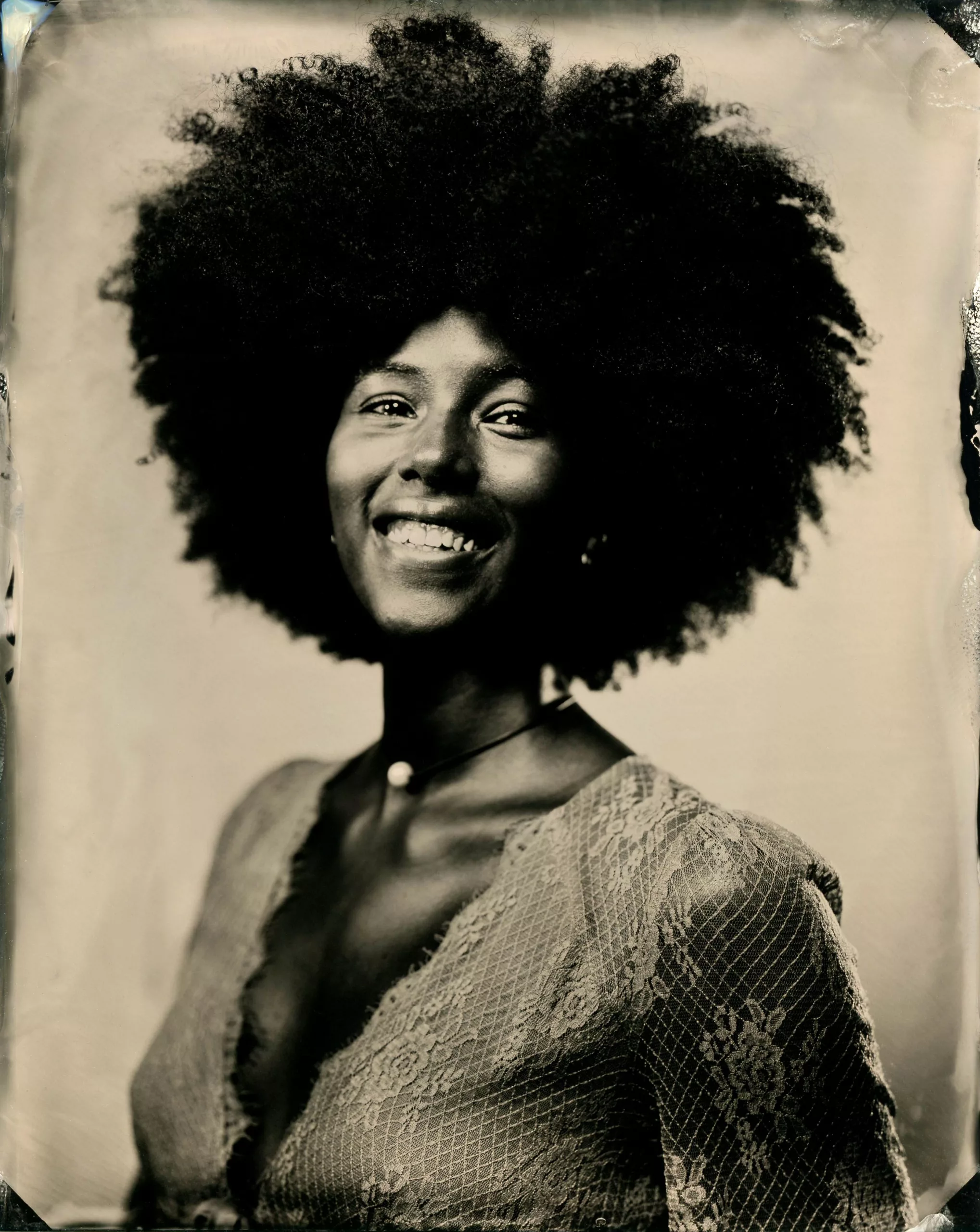 Jaleria Rivera | SpaceCraft
Jaleria is a human obsessed with creating space for co-liberation, equity, and creativity. The titles and achievements are the icing on the chocolate cake. She is a courageous self-starter excited to learn and grow alongside other curious and brilliant minds. She also plants many seeds. For years, she has poked holes into Knoxville's soil and planted herself into countless social and creative groups. She poured her time, energy, and creativity into nurturing a community that prioritizes artist equity, intentional design, and artful gatherings. She plants seeds because she values co-liberation for herself and others to live a fulfilled and creative life.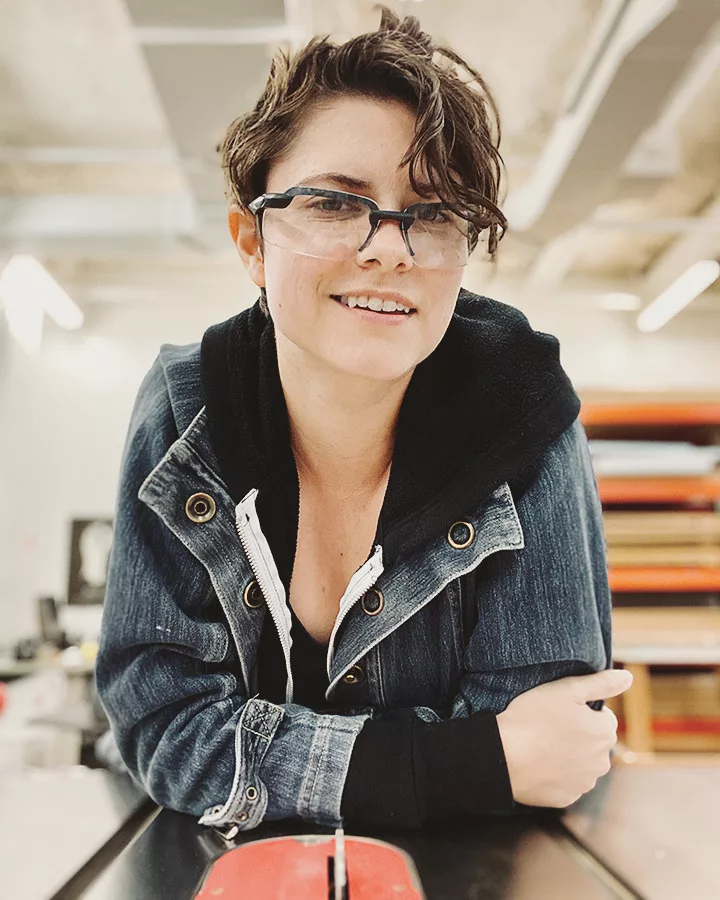 Rainey Rawles | Naughty Pine Woodworks
Rainey Rawles is an artist, woodworker, and founder of Naughty Pine Woodworks, a company that creates luxury, handcrafted furniture and accessories designed to empower people to explore their desires with confidence and joy. Prior to embarking on Naughty Pine, she spent nearly a decade in the arts field as an exhibition designer, fabricator, and art handler in various museums and galleries in the southeast. A woodworker for ten years, she is committed to creating a more inclusive and diverse industry by breaking down barriers in traditionally male-dominated trades by offering knowledge and support to fellow women and LGBTQ+ community members. Her business is located at Able Trade, a collaborative workshop nestled in the heart of the Old City, where she works alongside other business owners and teaches classes to the Knoxville community. Rainey envisions a future where desires are explored without reservation, and where woodworking becomes a gateway to empowerment. When she's not inhaling sawdust, she enjoys cross-stitching and watching horror movies.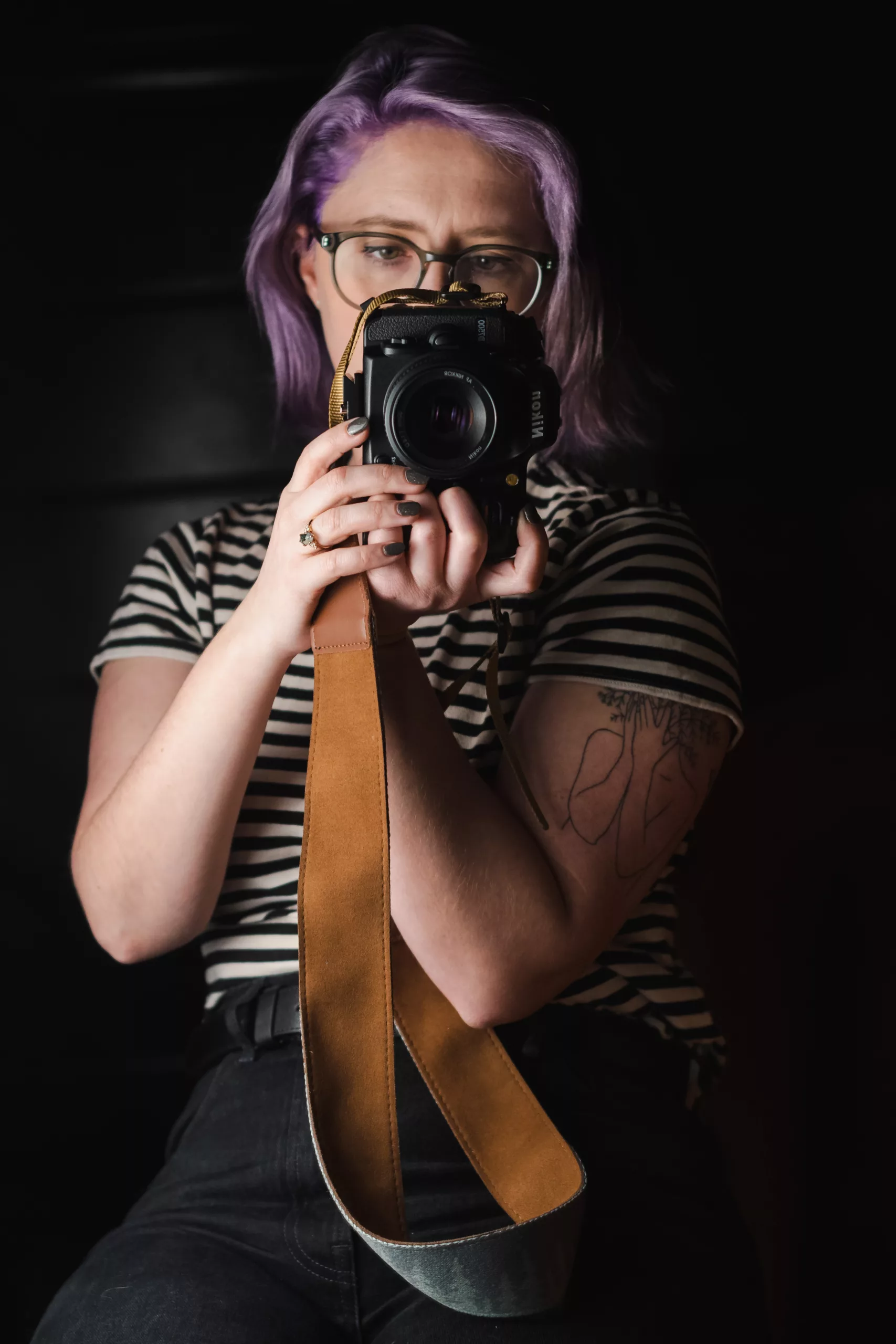 Abby Hassler | Piper Communications
Abby is the Director of Creative Strategy at a strategic communications firm specializing in clean energy and technology. She produces Energizing Tennessee, a podcast about Tennessee's clean energy sector. She completed her Master of Arts at the University of Tennessee, Knoxville, where her research explored issues of identity, motivation and power dynamics for adult English language students and their teachers at Centro Hispano, a Knoxville nonprofit. She has been a volunteer English teacher at Centro Hispano since 2017. She wants to use her multi-media storytelling skills and teaching experience to lift others around her, particularly young women, to create a more equitable community.
Meet The Women Who Will Be Mentoring Them: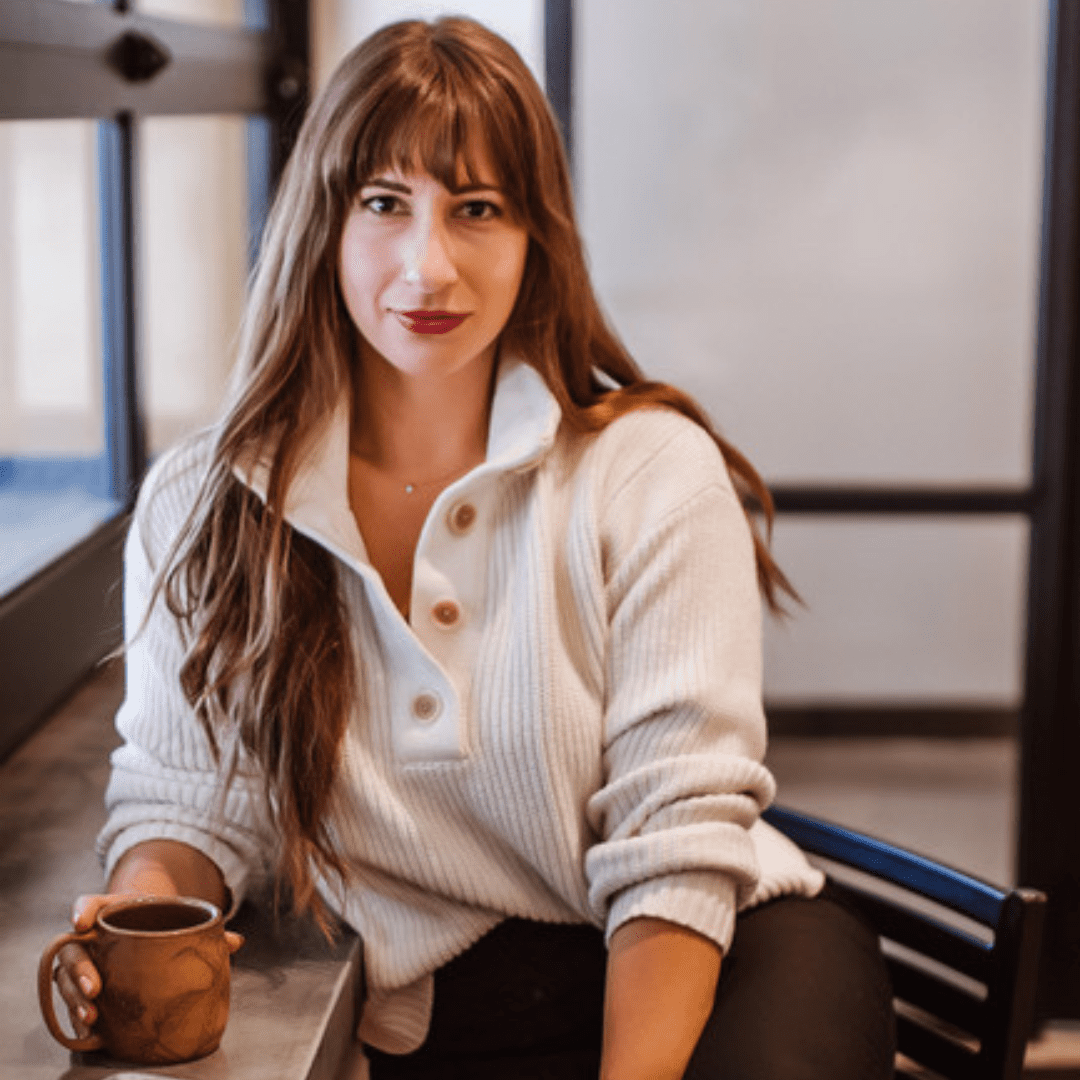 Victoria Frankel | Validity Communications
With an academic background in cellular and molecular nutritional sciences and entrepreneurial experiences as a scientific writer, communications consultant, and publicist, Victoria has developed an understanding of the internal and external machinations behind the fields of biotechnology, pharmaceuticals, and medical sciences. She is dedicated to making scientific principles more accessible to the public.
Victoria will be mentoring Jaleria Rivera.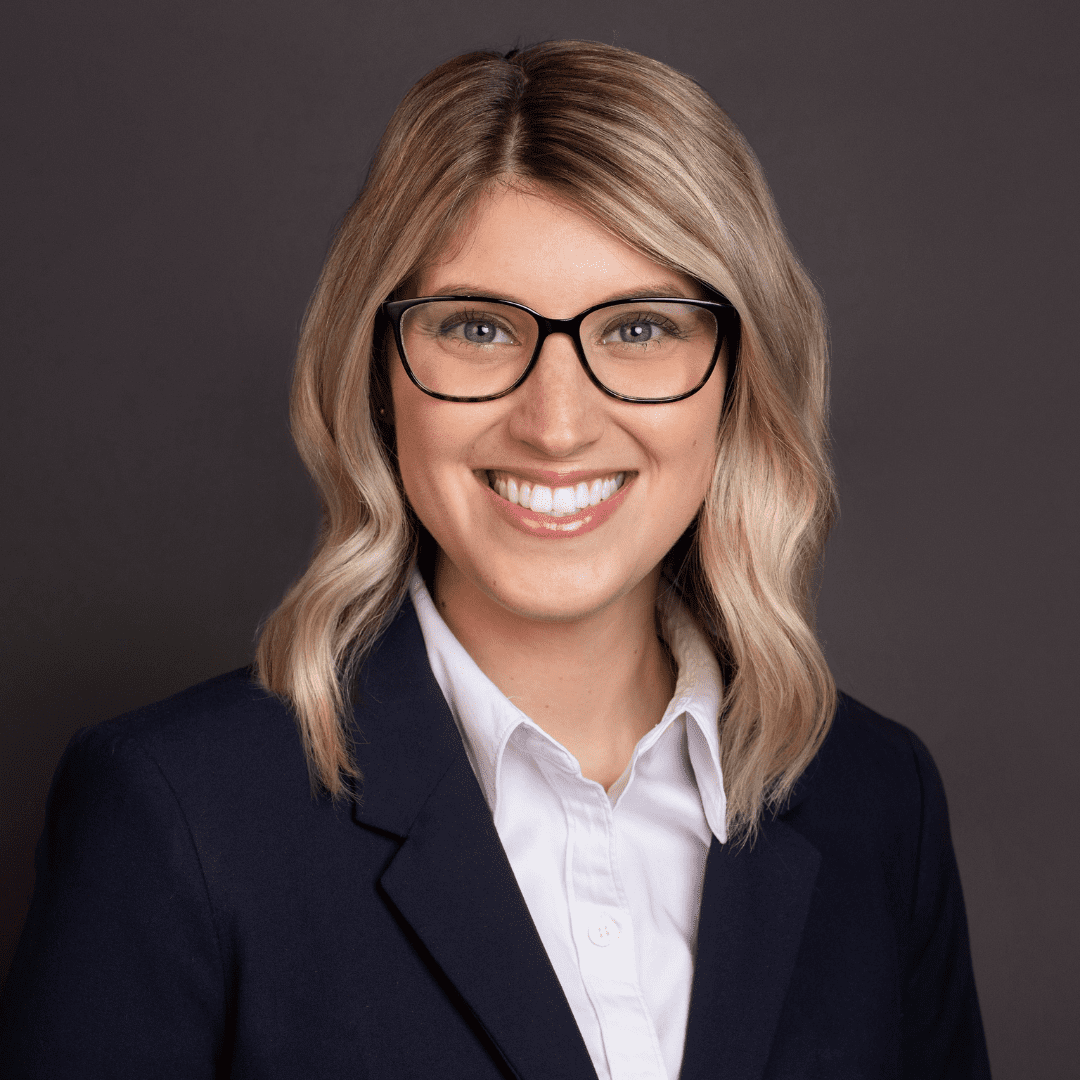 Shelby Ooten | Inhabit
Shelby Ooten is a strategic finance leader with a passion for mentoring other professional women. As a founder of Vinea and co-founder of Reesh, two organizations designed to empower women through mentorship, Shelby has developed numerous mentoring programs from scratch. She is a young professional herself and has experienced firsthand the power of mentorship in fast-tracking women's careers. In addition to building mentorship programs for women, Shelby has built her own career in Finance with stints in public accounting, internal audit, and corporate finance. 
Her current role is as Director of Finance & Operations at Inhabit, a portfolio of private-equity backed SAAS businesses serving the long-term and short-term rental property management industry. Shelby holds a Bachelor's degree in Business Administration and a Master's degree in Accountancy from the University of Tennessee Knoxville and is a Certified Public Accountant licensed in Tennessee.  In her spare time, she has also served as the Vice Chair and Philanthropy Chair of the American Red Cross of East Tennessee Board of Directors and as the Mentorship Chair on the UWGK Young Leaders Collective Board of Directors.
Shelby will be mentoring Abby Hassler.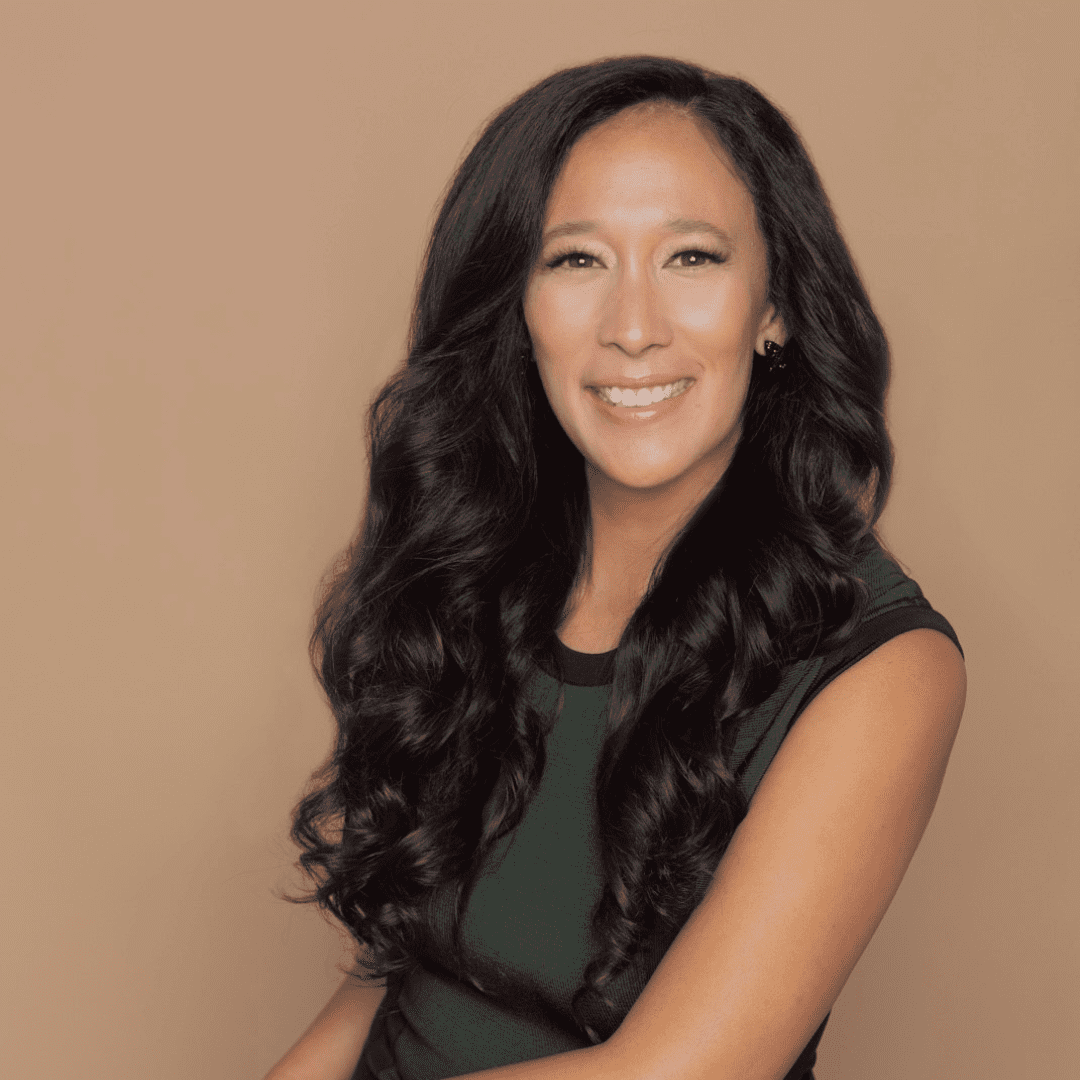 Lina Evans | Bank of America
As the Knoxville market executive for Bank of America Knoxville, Lina Evans is committed, dynamic and passionate about the work she does. Juggling several different roles, Lina is responsible for business integration, strategic planning, coordinating and applying the bank's local philanthropic contributions, managing events and sponsorships, driving engagement of local associates and facilitating relationships with community leaders and key influencers. Her priority is to connect clients, colleagues and the community with the right resources to succeed.
Lina will be mentoring Coy Kindred.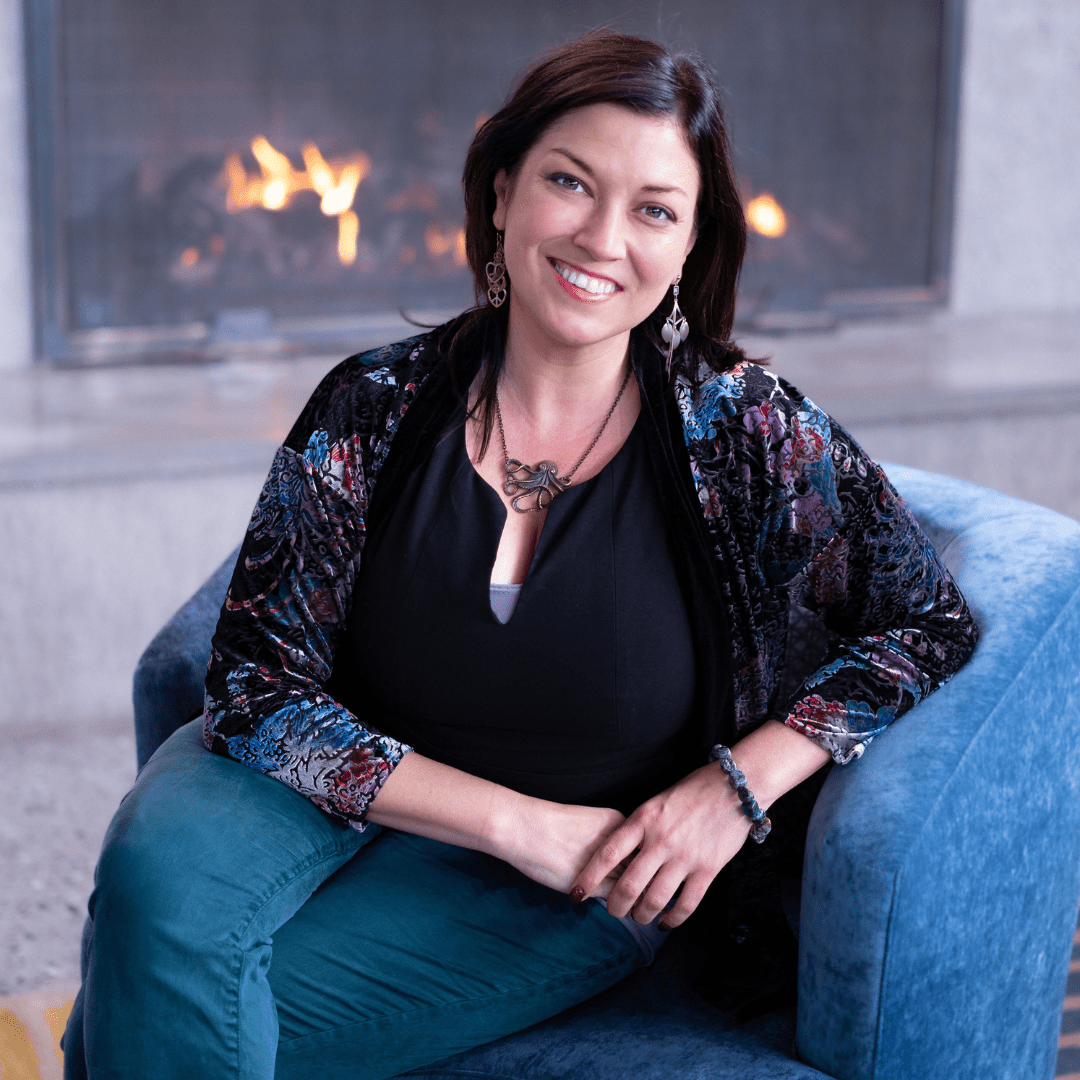 Bonnie Casamassima | Intuitive By Nature
Bonnie Casamassima is a researcher, educator, and highly sensitive intuitive medium. She is the Founder of Intuitive By Nature and is dedicated to nurturing people's joy-driven lives through fostering their intuitive connection.
Her support focuses on primary research, intuitive readings, retreats, and research-rooted speaking engagements.
She is a former Professor holding her Master of Fine Art's degree in Design from Savannah College of Art and Design focusing on Environmental Psychology and a Bachelor of Science degree in Interior Design from The University of Tennessee at Knoxville. She's completed an intensive 250+ hour intuition mentorship with Jamie Butler to cultivate her mediumship abilities. Additionally, she's completed a year-long Shaman-led training program, Moonrise, to further deeper her intuitive connection through ritual, honoring our interconnection with nature, and being an all-around lover of life.
She lives in Knoxville, TN with her partner and his two incredible kids, 3 chickens, 1 dog and 1 turtle. She enjoys traveling, pottery on the wheel, dancing to live-music while wearing costumes and a good belly laugh.
Bonnie will be mentoring Angelee Day.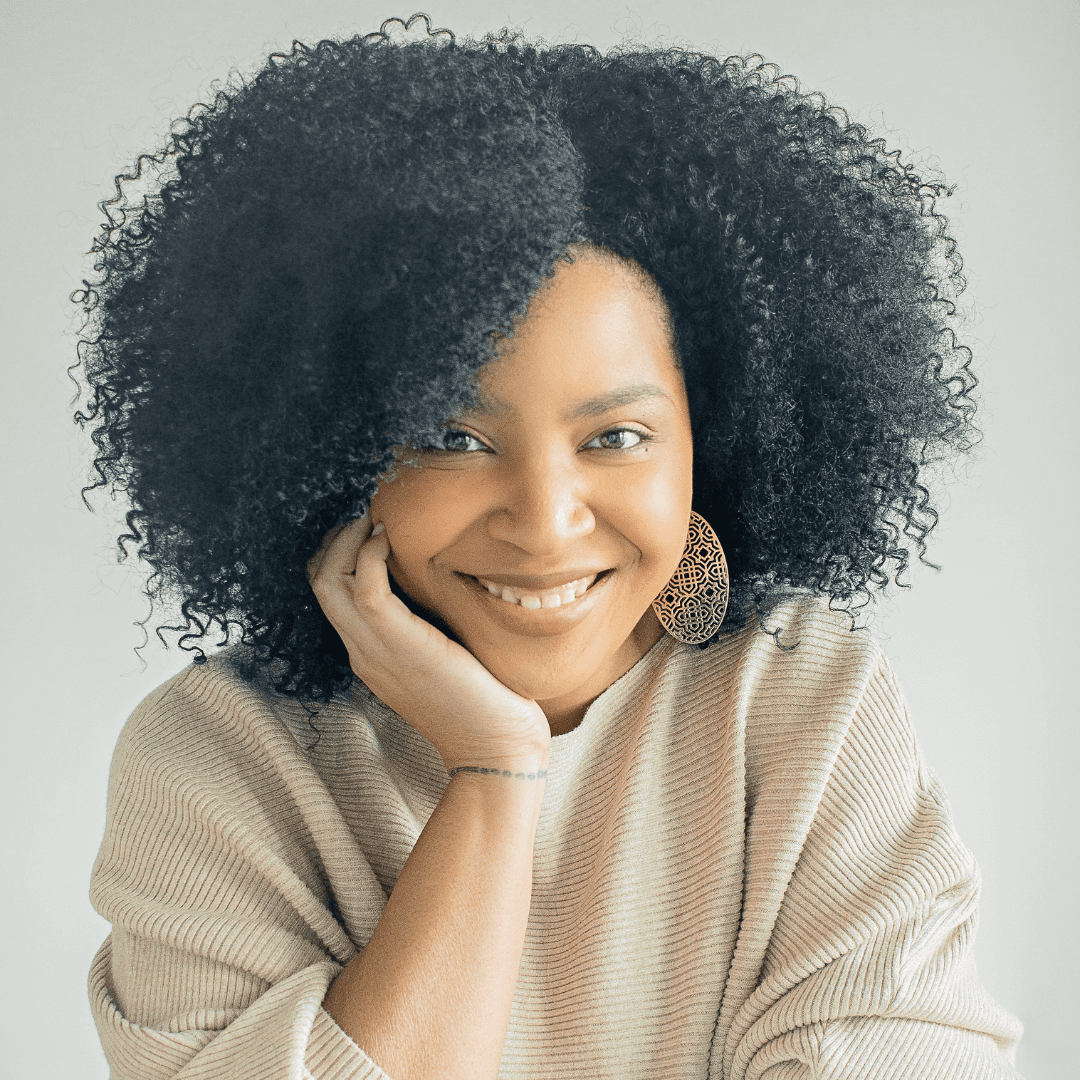 Jasmine Newton | Javon Renee Portraits
Jasmine Newton, owner of Javon Renee Portraits, is a luxury portrait photographer based in Knoxville, TN. Specializing in branding and legacy portrait experiences, she is dedicated to empowering women through her lens. 
Originally from Chicago, IL, Jasmine founded her business in June 2015, after recognizing that the corporate ladder was not for her. She is passionate about teaching fellow photographers and other creatives, helping them to discover their worth and take their businesses to new heights. 
Jasmine is also actively involved in her community as the leader of the Knoxville chapter of the Rising Tide Society, a member of the Mayor's Maker Council, and Summit Chair for the Maker City Summit. Her mission is to showcase the true essence of her clients and provide them with a beautiful portrait experience that promotes self-confidence, legacy and self-love.
Jasmine will be mentoring Rainey Rawles.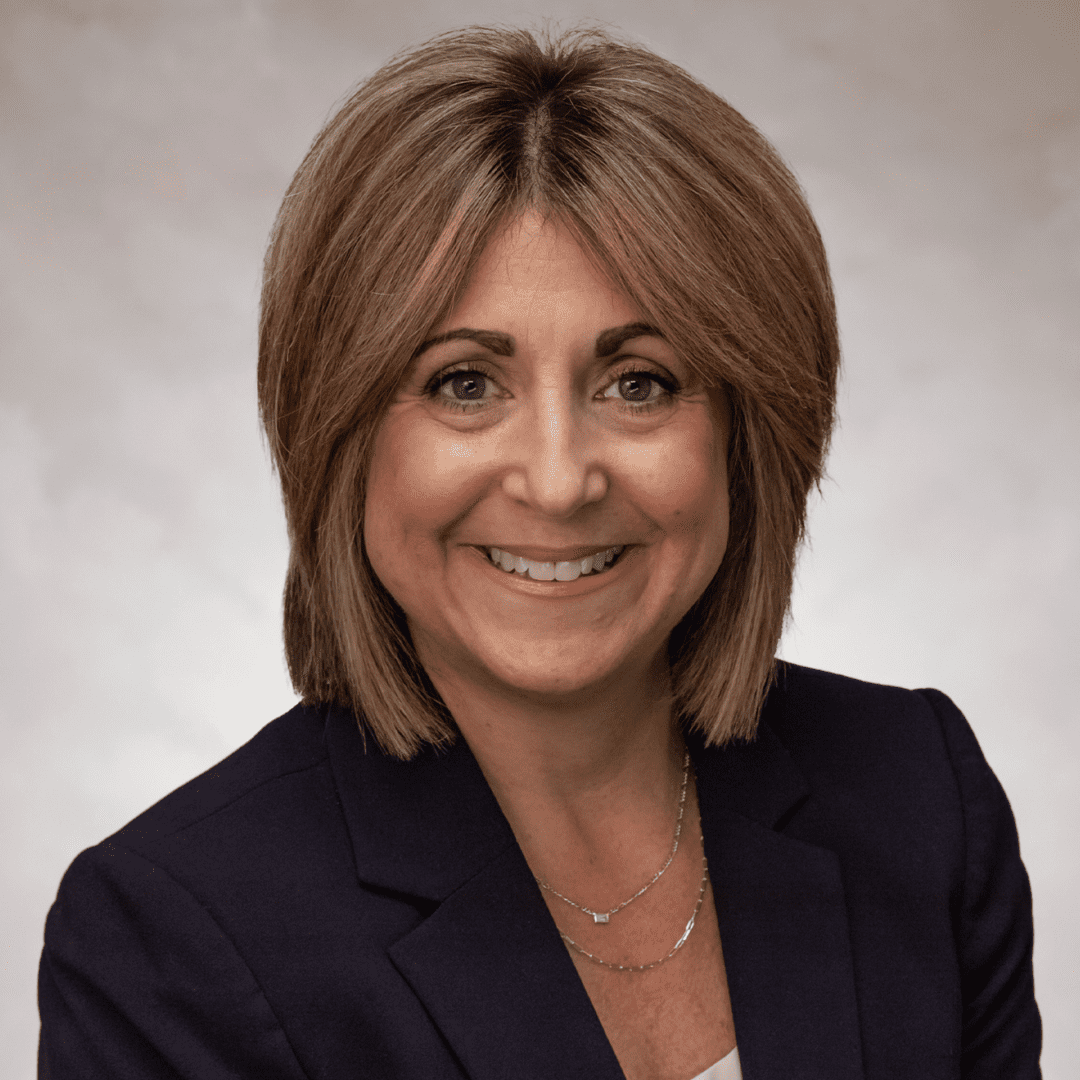 Leslie Batchelor | Sparrow Health System
Leslie Batchelor has been with Sparrow Health System since 2005 and currently serves as Director of Health Equity and Community Partnerships. Previous roles at Sparrow include Director of Health and Wellness and Group Exercise Manager for the Sparrow Michigan Athletic Club. 
Leslie is a graduate of Michigan State University with a Bachelor of Science degree in Marketing and holds a Master of Management degree from Davenport University with a focus on leadership, strategy, and collaboration. 
She is passionate about servant leadership with a focus on relationship-building and collaboration. She has participated in the Sparrow Mentorship program since 2018 and also serves as chair of the Health Equity Framework committee. She is the Vice Chair for the Capital Area Health Alliance Board of Directors and Board Chair for the Lansing ATHENA Women's Interest Network. 
Leslie is married with three sons, ages 25, 23, and 15, and resides in Williamston, MI. Hobbies include exercising, cooking and baking, and traveling for girls weekends.
Leslie will be mentoring Rachel Baker.
Meet Our Established Leader Participants: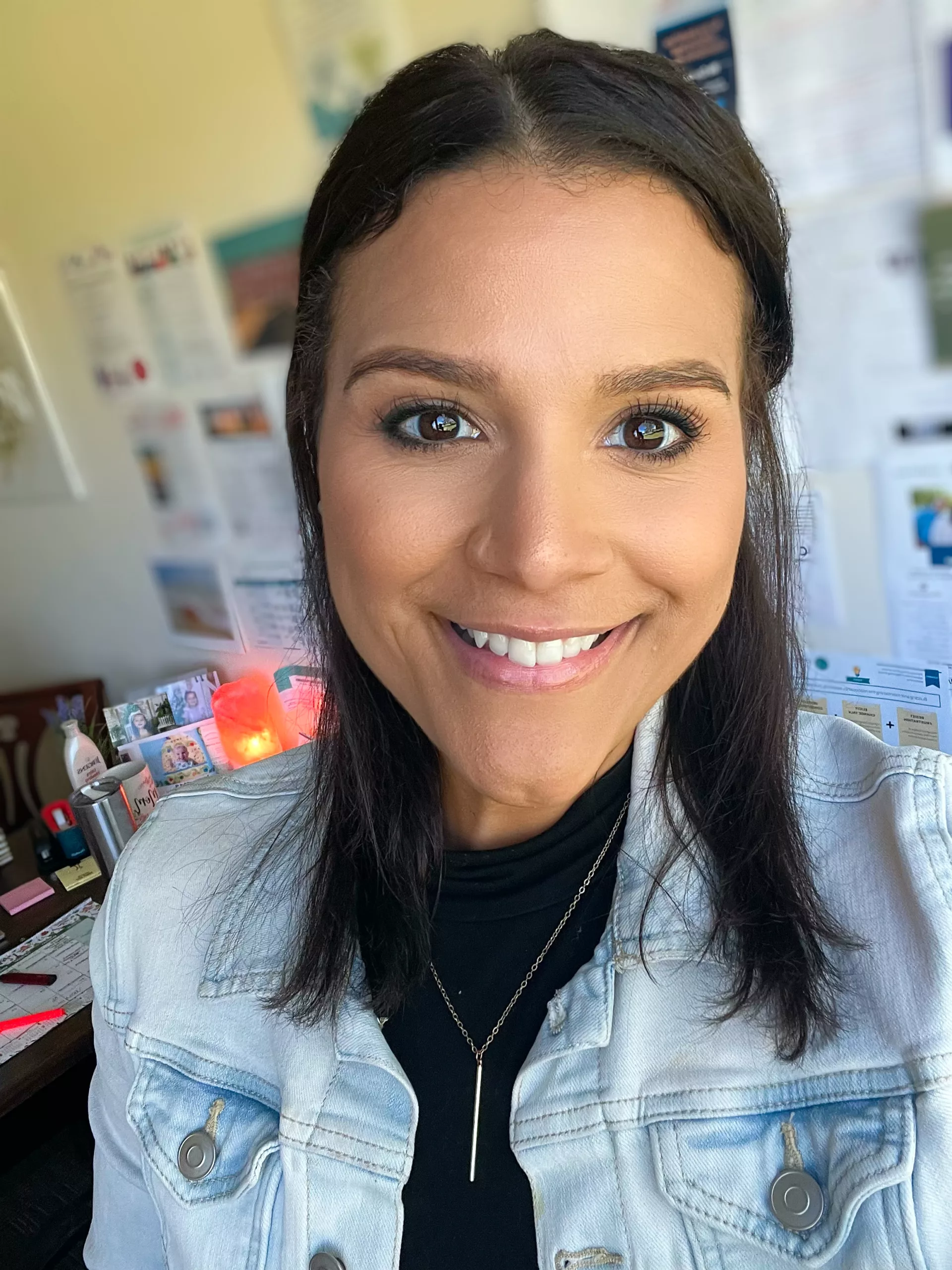 Amy Moden | YWCA Knoxville & the Tennessee Valley
Amy's resiliency throughout her life has shaped her into who she is today. Every challenge and obstacle she has faced would appear to be the "events" that would hinder her progress and future. But, amazingly, she found that these "events" are what created a tenacity, determination, and resiliency that sharpened her into discovering the woman she is. She did overcome those barriers, which created momentum as she moved forward in life. She would not have such a true connection and empathy for people, nor would she understand the necessity of failing or feeling fear and "doing it anyway". Who she is represents something so much bigger than herself. It has ultimately led her on a path of kindness, bravery, inspiration, and an attitude that you truly can do anything you set your mind to.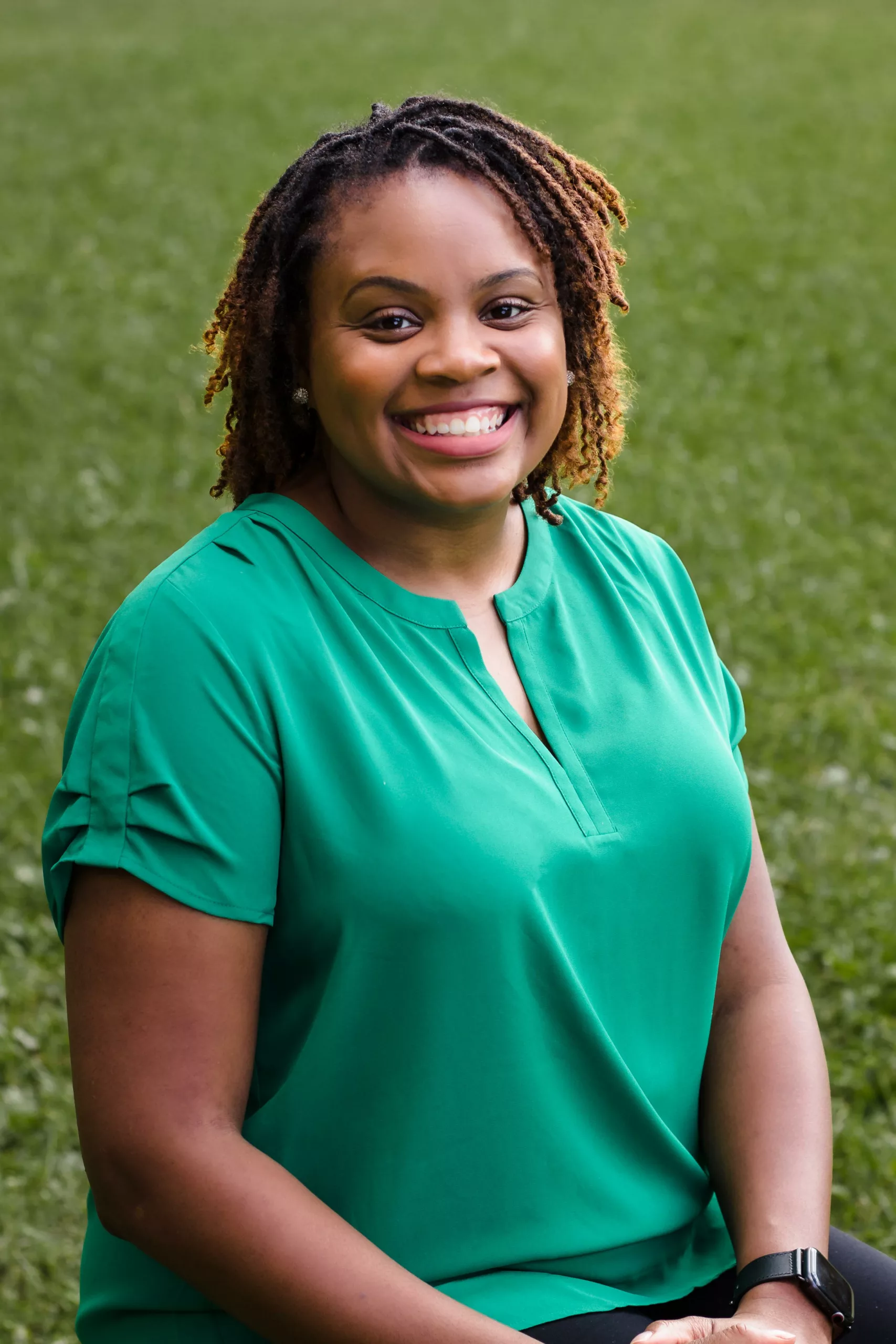 Porschia Pickett | Wesley House Community Center
Porschia has had the privilege of serving in the non-profit field for over a decade. Throughout her professional journey, she has served as a resource for youth and community members, with her track record of success ranging from organizations across Knoxville and East Tennessee. As a result of her hard work and dedication towards community engagement and empowerment, Porschia has been honored by organizations across the city of Knoxville. In 2022, Porschia was awarded "Young Professional of the Year Award" by the United Way of Greater Knoxville at their inaugural Change Awards. In 2021, Porschia was honored with the inaugural "Mentor of the Decade Award," formally named "The Porschia Clark Pickett Mentor of the Decade Award" for serving as the first and only individual to serve 10 consecutive years as a mentor for Girl Talk, Inc. She recently completed the 2022-2023 Haslam Consortium for Social Enterprise Effectiveness (CSEE) Certificate. Beyond her resume, titles, and achievements – she is a servant! Wherever she is called, she serves and does it with a willing heart. She always strives to leave communities better than she found them and absolutely loves empowering those she serves and gets to serve alongside. She strives to be a life-long learner, while also leaving a lasting impact on her community.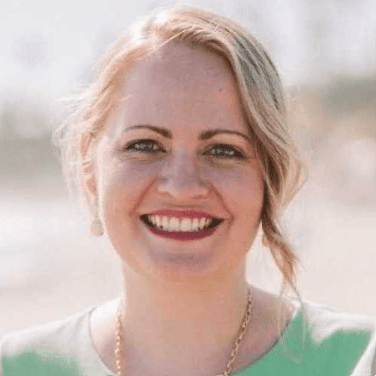 Emma Moran | Degreed
Emma is a data-driven marketing & operations leader with experience across multiple industries, including nonprofit organizations, higher and secondary education, small businesses, entrepreneurs, and high-growth startups. Nonprofit education and entrepreneurship have taught her how important it is to be an organization that's customer-focused and values-driven. In her day-to-day work, she leads marketing GTM operations in the tech industry and is passionate about women's equality in the workplace. She also serves on the leadership team for Young Professionals of Knoxville (YPK) and has always had a heart for purpose-driven community, leadership development, and mentoring.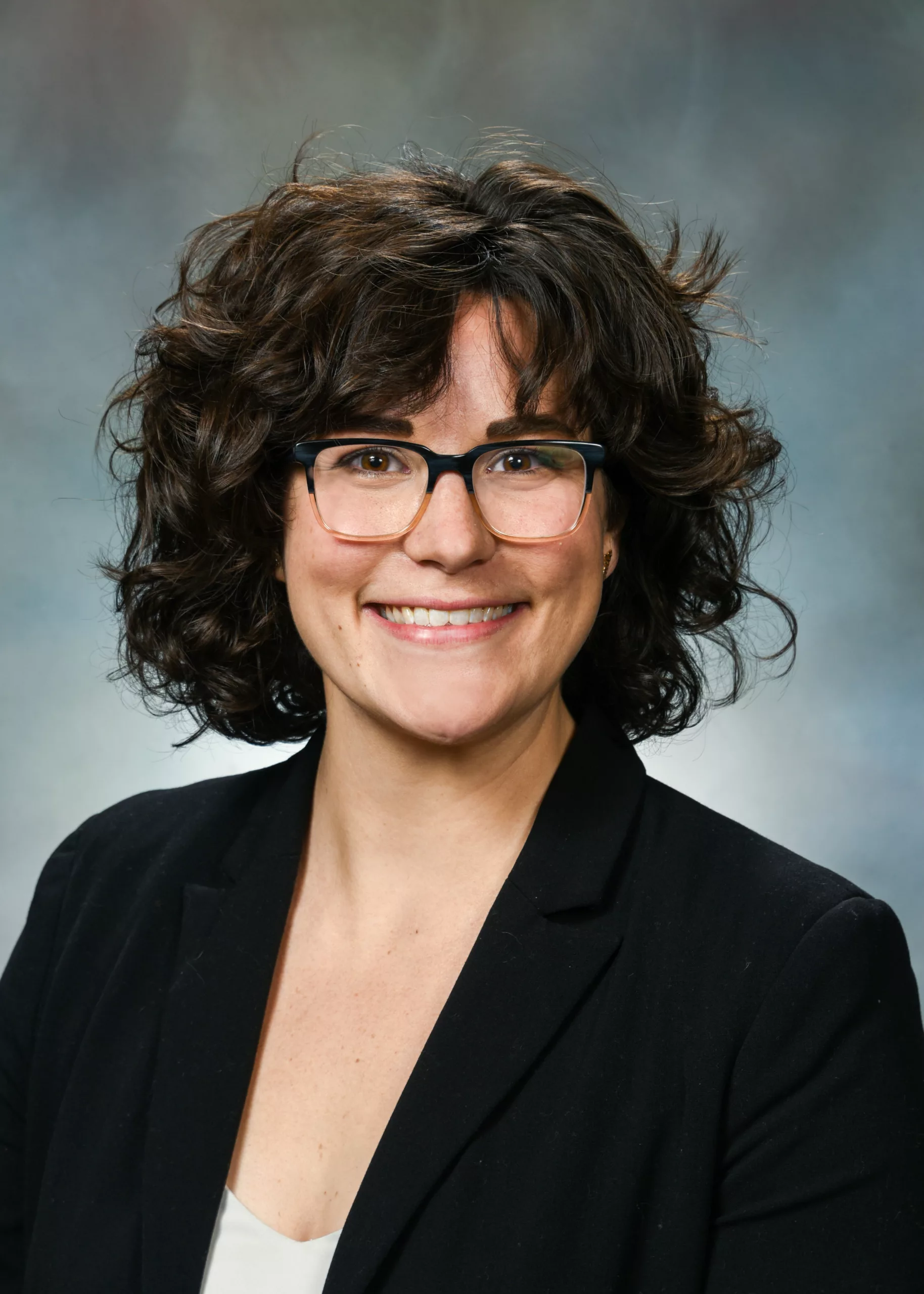 Kirby Deal | The Women's Fund of East Tennessee
Kirby is an experienced Executive Director with a history of working in the non-profit organization management industry. Over the span of her professional career to-date, she has received multiple accolades, including the Consortium for Social Enterprise Effectiveness Certificate in 2021, the YWCA Tribute to Women 2021 Emerging Leader Honoree, and the Oak Ridge Chamber of Commerce 2022 Young Professional of the Year Finalist, to name just a few. She is someone who wants a life dedicated to bettering the community she has chosen for all people, but especially marginalized groups. We are at a point in history where many women have rights and opportunities that they have never had before; however, there are extreme disparities in these opportunities – including racial bias, lack of representation, and lack of affordable housing and childcare, among others which she is addressing in her work.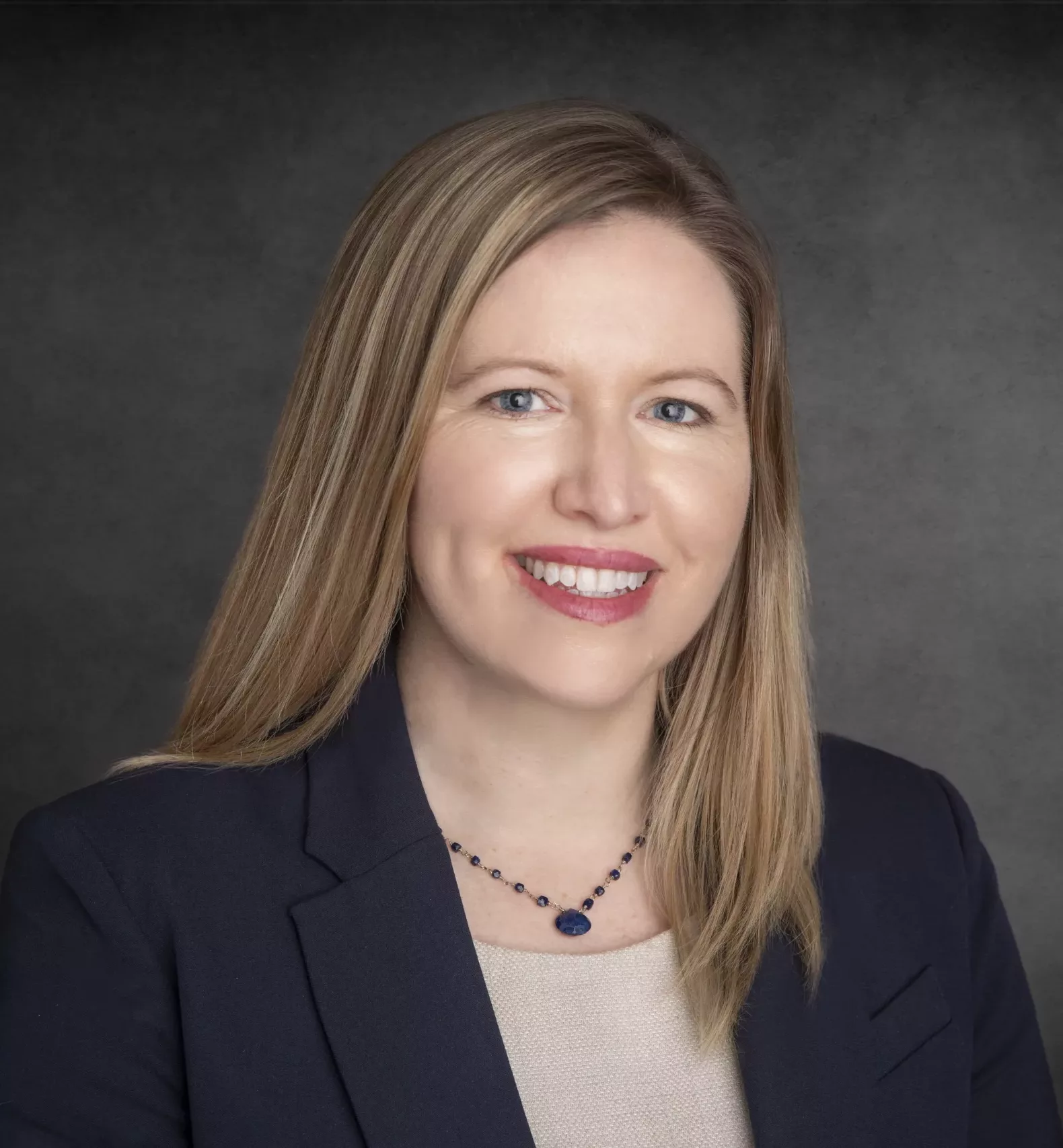 Jaime Conry | Insight Strategic Wealth
Jaime leverages her passion for excellence, attention to detail, and 10-plus years as an accountant—including time as an auditor at Ernst & Young—to develop meaningful, effective portfolios and financial plans for her clients. She is a Karma Yogi at heart and always leads with "How Can I Help" in every situation. She has been in many leadership roles in her 40+ years on this planet and has always been defined as an old soul. She has a thirst for knowledge and always has 5 books beside her bed at some level of completion. She meditates twice a day and goes on silent retreats often. She has never been your typical accountant (every personality test she has taken has said that) but she absolutely loves numbers because 1+1 always equals 2.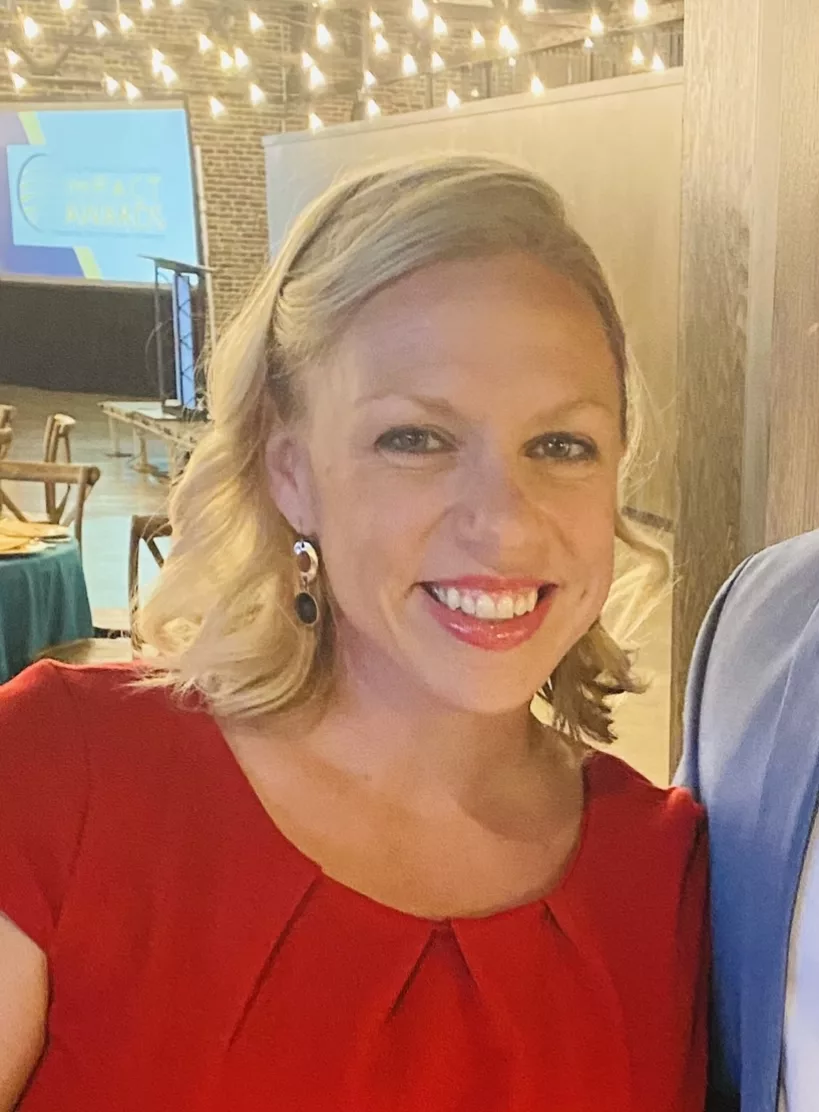 Rachel Dellinger Stallings | Covenant Health
Rachel Dellinger Stallings is an energetic public relations and communications professional at Covenant Health. She is passionate about people, storytelling and cultivating community connections. She is a Knox.Biz "40 Under 40" honoree and recipient of the 2022 YPK Impact Award for "Outstanding Young Professional." She is a founding member of the Knoxville Rotaract Club and a past president of the Young Professionals of Knoxville. She currently volunteers with the Cancer Support Community of East Tennessee. Outside of work, you can find her spending time in nature or attending a live performance and supporting Knoxville's arts and culture scene. Her personal mission is to uplift others through her faith, conduct, and leadership.
Meet The Women Who Will Be Coaching Them: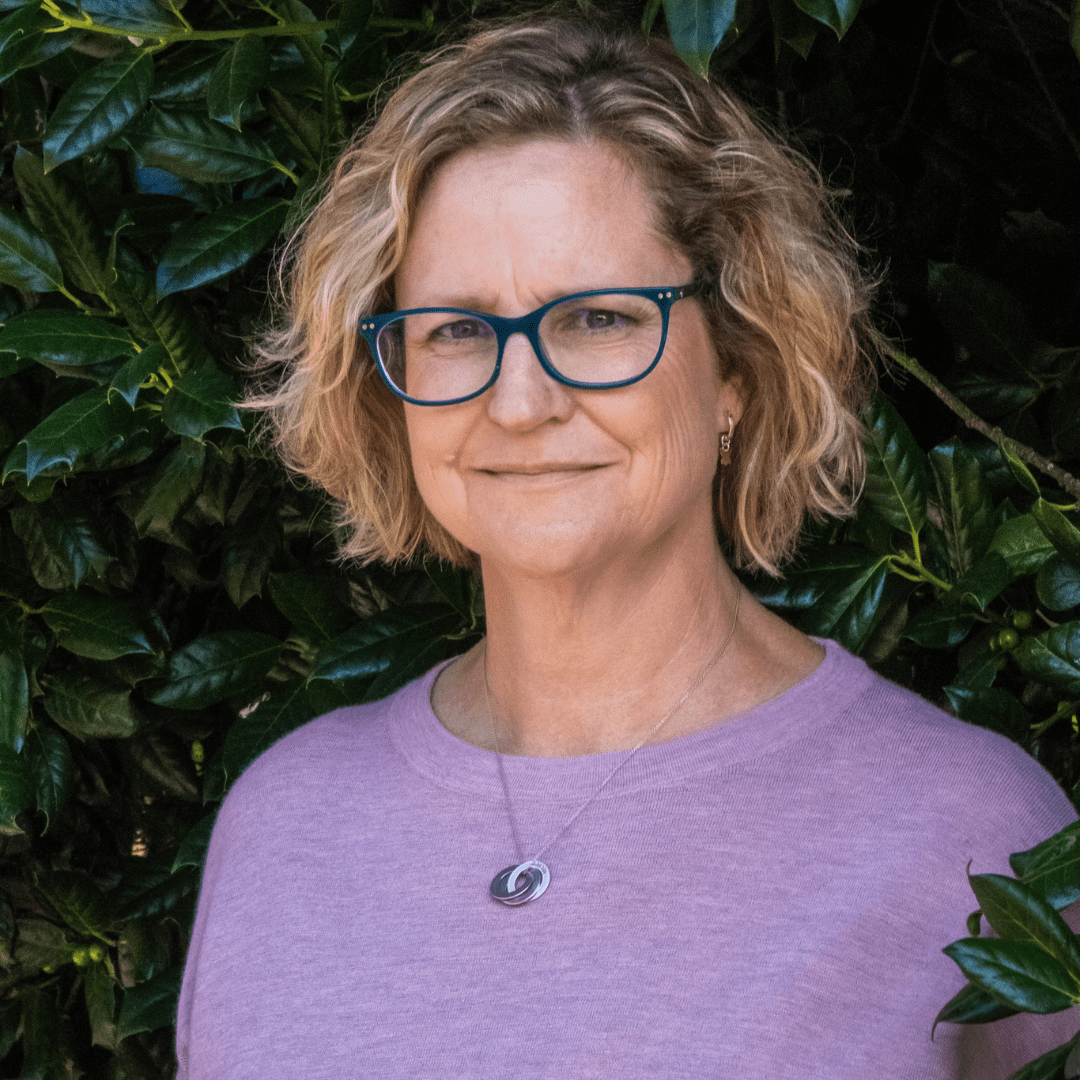 Booth Andrews | The Booth Andrews Company
Booth Andrews is a speaker, entrepreneur, lawyer, strategist, business mentor and consultant who holds a vision for what people, organizations, and communities can become. She is the Founder and CEO of The Booth Andrews Company, LLC which helps build individual and organizational well-being for sustainability and impact. Booth is also Of Counsel at Morehous Legal Group where she works primarily with start-ups and not-for-profit organizations; a trainer and consultant for the Alliance for Better Nonprofits; and a co-leader and mentor for the Women in Entrepreneurship Knoxville group, a program of the Knoxville Entrepreneur Center. 
You can also hear Booth on the Freedom from Empty podcast, available on Apple Podcasts, Google Podcasts, Spotify, and Audible or follow her on Facebook and Instagram @theboothandrews.
Booth will be coaching Porschia Pickett.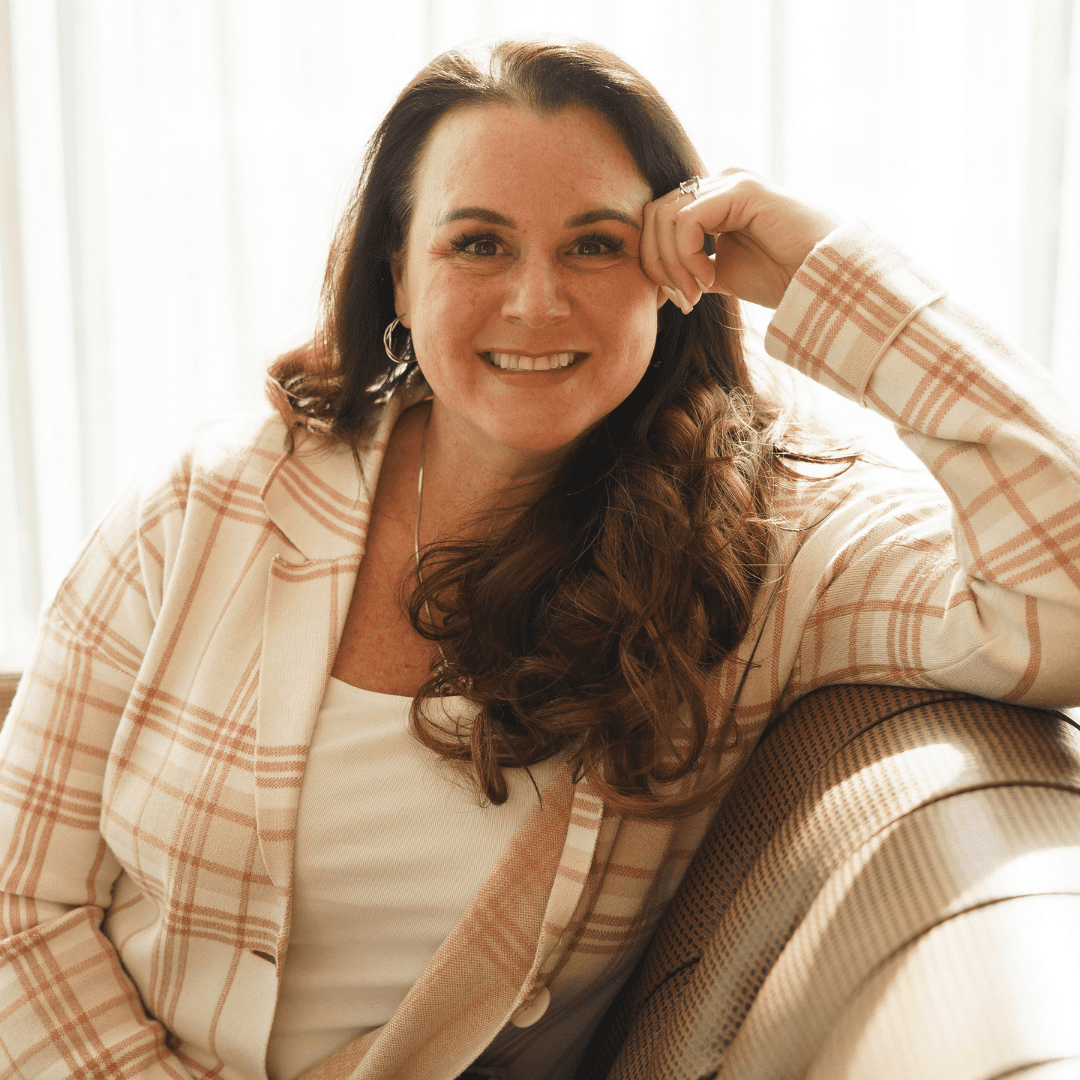 Alysia Bullock | Incite HR
Alysia began her career in HR in 1998 triggered by a desire to better understand leader and team motivations and connectivity in the workplace. She spent the last 2 decades helping hundreds of global executives across various business functions: R&D (Early/ Late/ R&DOps), Commercial, Operations, Medical Affairs, Market Access, and Supply Chain.
She has partnered with organizations of 10 -100K people,navigating growth and commercialization efforts, transformation, acquisition, restructure, and divestiture phases.
Leveraging industry experience, experience living abroad, strong business acumen, and HR expertise, she is dedicated to empowering leaders through their discovery of values and goals and guiding them increating actionable plans achieve both personal and professional success.
Alysia has a passion for guiding leaders through transitions: new roles,improving team performing, navigating internal organizational changes or external dynamics – to see possibility and opportunity. She believes that the most impactful leaders develop an understanding of preferences and styles and create a sense of personal 'why'. She also believes that leadership courage is working through discomfort and fear of the unknown, and not by having all the answers.
Alysia commits to developing an ethical and trusting relationships withher clients to  co-create plans for new patterns and habits that contribute to better outcomes and growth.
On a personal note, Alysia lives in Kingston, TN with her partner, Scott and a crew of rescues – 2 cats and a pup. She is a fan of UT football, home cooking, and live music and has traded skydiving for lake life. She has one son in his sophomore year at U. of Albany.
Alysia will be coaching Emma Moran.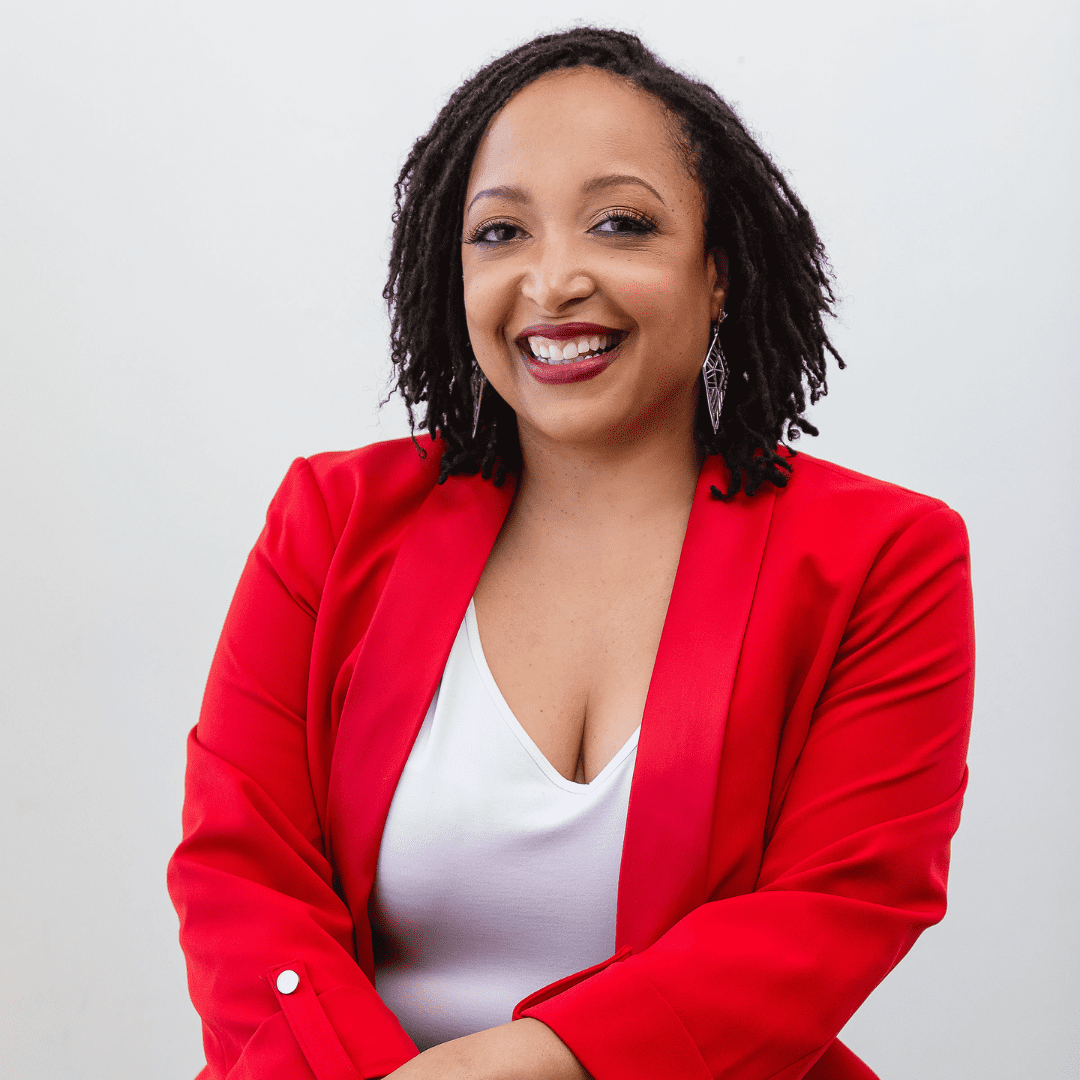 Dr. Dasha Lundy | Knox County & The Women
Dr. Dasha Lundy is an innovative and visionary leader who is passionate about ensuring that marginalized communities have access and opportunity to live healthy and wealthy lives. She currently serves as the Knox County Commissioner for District 1. Additionally, Dr. Lundy is a co-owner of The Women, a community-focused business dedicated to empowering women.
Dr. Lundy began her academic journey at the University of Tennessee at Chattanooga, where she earned a Bachelor's degree in Chemistry. She then went on to Tennessee State University, where she earned a Master of Physical Therapy Degree. She furthered her education at the University of Tennessee at Chattanooga, where she earned a Doctorate of Physical Therapy Degree. Currently, Dr. Lundy is working on a certification in Economic Development.
Throughout her career, Dr. Lundy has been recognized for her outstanding leadership and commitment to her community. She has received numerous awards, including the Outstanding Young Professional in 2019 and the Woman to Woman Award for Government/Politics 2021. She has also been featured in Black Enterprise Magazine in 2010, as well as Diverse Education Magazine in 2021 and 2023.
In addition to her professional achievements, Dr. Lundy is actively involved in several boards, including Zoo Knoxville, Knoxville History Project, YMCA, and East TN Design Center. She also enjoys reading, writing, and spending time with her family, including her furbaby Naya. Dr. Dasha Lundy is an exceptional leader who continues to inspire and empower those around her.
Dasha will be coaching Amy Moden.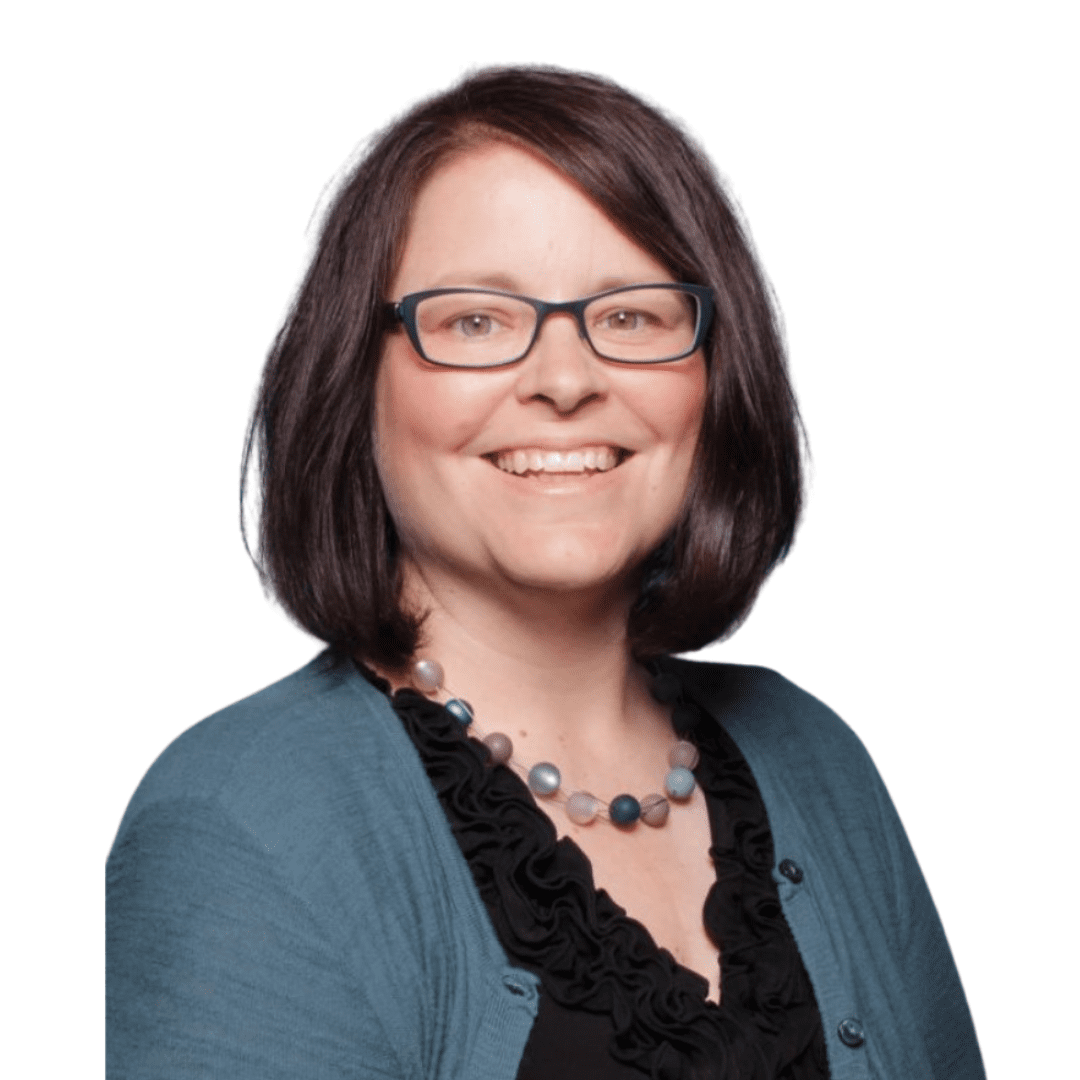 Jennifer Gamble | Leadership Coach & Consultant
As an executive coach, Jennifer partners with high potential leaders and executives to help them gain clarity, get to the root of roadblocks, and achieve results. She is a trusted partner to clients from around the world and known for her encouraging and open approach allowing clients to move through transitions with intention and action. With 20+ years of experience in leadership development and coaching, Jennifer focuses on: 
Coaching global leaders-increasing emotional intelligence, empathy, and curiosity 

Building high performing intercultural work teams- increasing cultural competence 

Creating innovative learning opportunities -sustaining success and integration 
For organizations looking to develop a culture of resilience where leaders can move through change with agility, she offers customized coaching and leadership programs. In her work as a coach, she focuses on authenticity and transparency in relationships. Jennifer uses developmental coaching and leadership development with an eye towards performance-based coaching, helping clients build leadership presence and resilience. Her unique approach allows her to integrate intercultural foundations, leadership theory, developmental psychology, mindfulness, well-being, and neuroscience in the development of leaders. 
Jennifer most recently served as COO for a small global organization and is currently CEO for an executive coaching and leadership consulting business. A self-described travel enthusiast and explorer, she's worked, traveled, or volunteered in over 50 countries around the world. Her global client list includes Fortune 500 companies, start-ups, small businesses, academic institutions, healthcare organizations and non-profits. 
Jennifer holds a master's degree in education and a bachelor's degree in business-finance, both from the University of Tennessee, Knoxville. She received her coach training from Presence-Based Coaching and WellCoaches, both certified International Coaching Federation (ICF) training programs. She also served as a faculty fellow for the Summer Intercultural Communication Institute (SIIC) for 4 years honing her expertise in intercultural communication and global leadership development. She offers her expertise to leaders and organizations looking for sustained transformational change.
Jennifer will be coaching Rachel Stallings.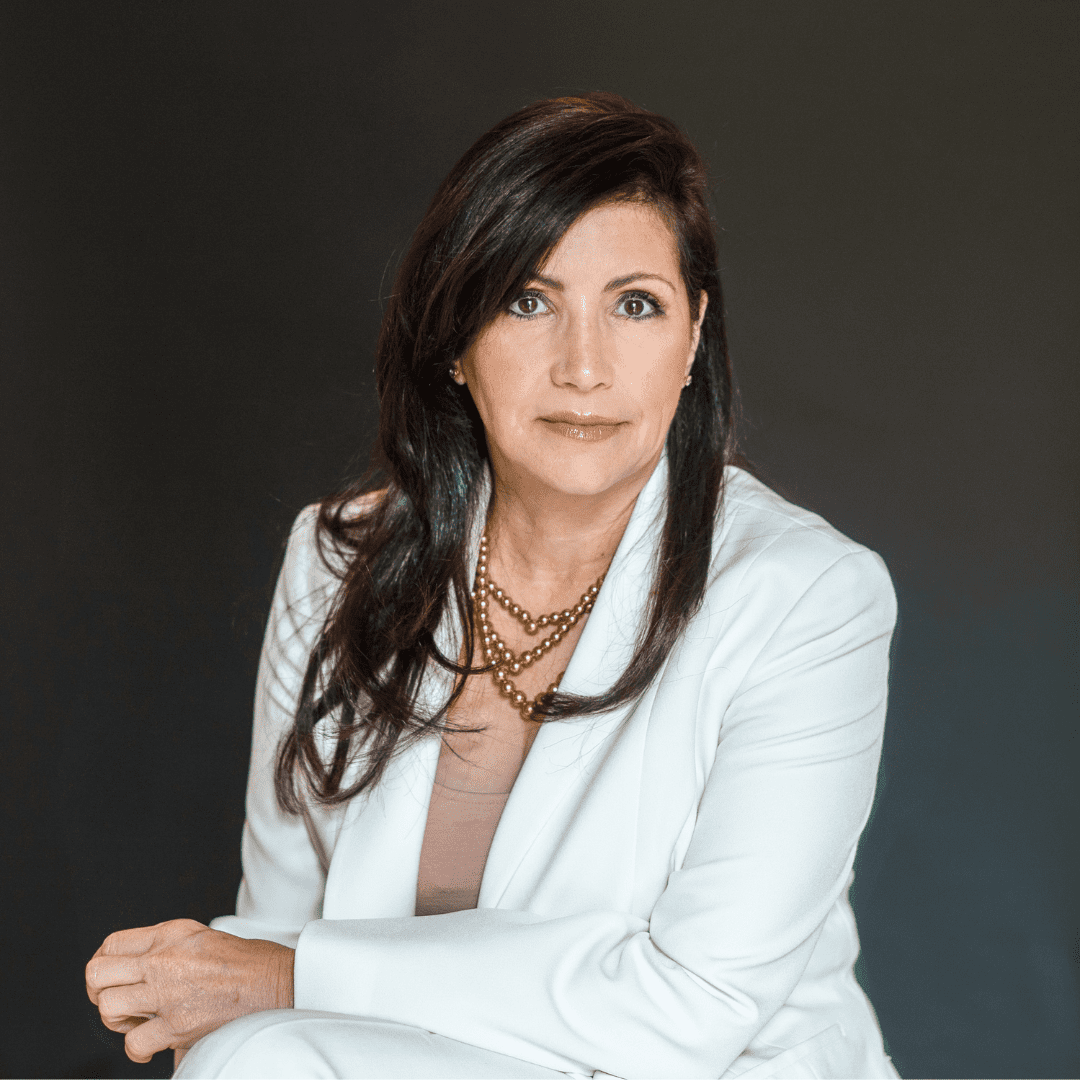 Berta Medina | Dreams Succeed
With a unique blend of expertise and unwavering commitment, Berta empowers fellow coaches, speakers and entrepreneurs to thrive in their businesses.  Drawing upon years of experience and a deep understanding of the industry, Berta provides strategic guidance, personalized mentorship, and actionable insights to help clients achieve their professional goals.  Her ability  to identify untapped opportunities and develop effective strategies allows clients to overcome challenges, build thriving enterprises and make a lasting impact in their chosen fields.  
Beyond the realms of business, Berta recognizes the importance of aligning passion with purpose.  She firmly believes that true fulfillment stems from leveraging success to make a positive difference in the world.  In this regard, Berta champions philanthropy as an integral part of her coaching approach, encouraging clients to focus on their passions and create meaningful change through giving back.  By helping individuals connect with causes close to their hearts, she fosters a sense of purpose that extends beyond the bottom line, resulting in a great sense of fulfillment and a legacy that resonates.
Berta will be coaching Jaime Conry.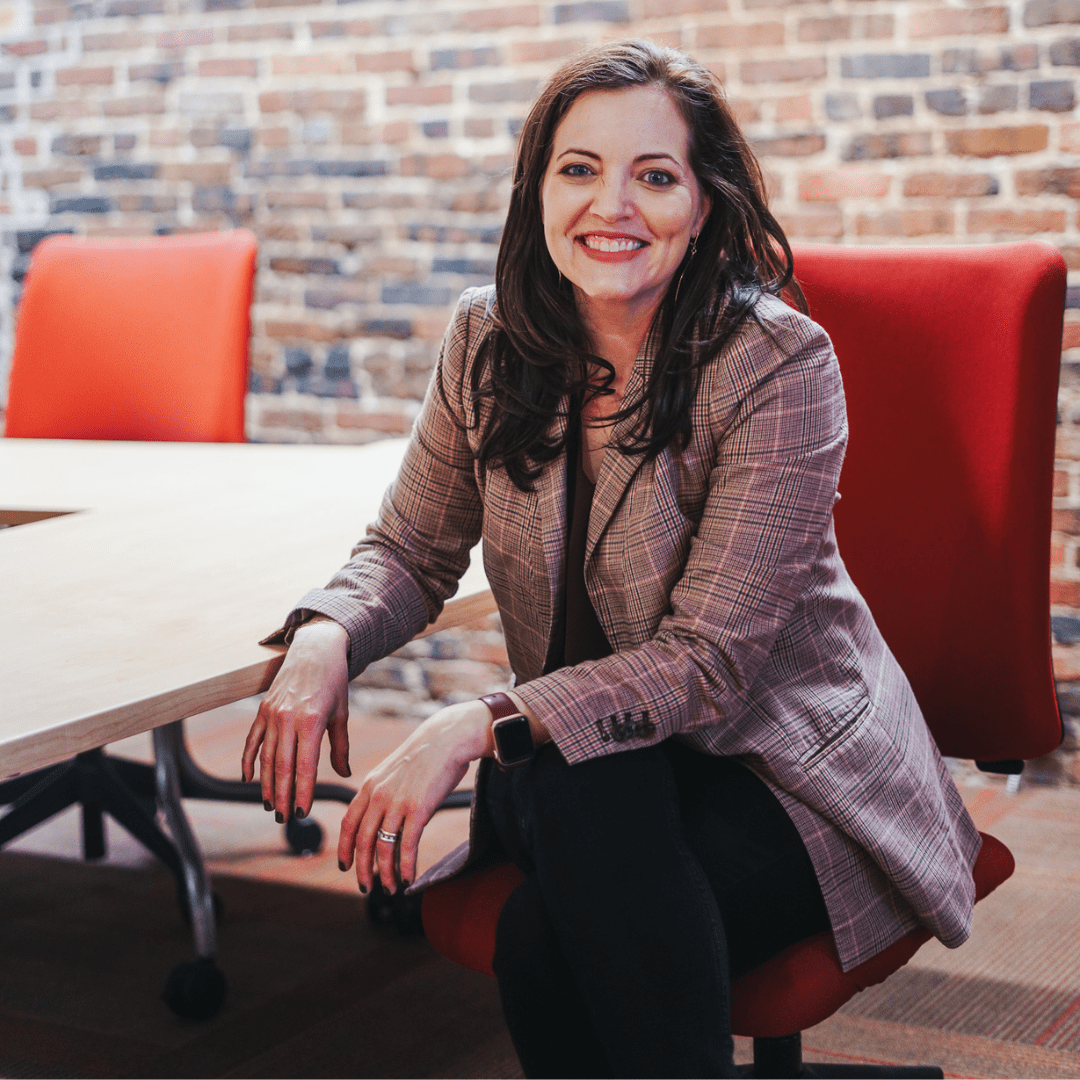 Erika Biddix | Aught
Erika Biddix firmly believes that it's never too late to discover your purpose, that women can do anything at all, and that the power of community can create magic.  
She founded Aught, a company on a mission to change lives and local communities through female entrepreneurship.  She now helps women to redefine entrepreneurship, success and boundaries for themselves, their businesses and their families.  
Erika's story is informed by community at its best, filled with women who showed her the power of collaboration over competition and mutual mentorship.  She's committed to sharing this message with future generations – that ALL women deserve seats at ALL the tables (and the opportunity to build them if that's their thing!)
Erika lives in Knoxville, Tennessee with her three overly confident children and professor husband, and if awake, she's likely aggressively helping someone pursue their dreams.
Erika will be coaching Kirby Deal.
Meet Our Facilitators: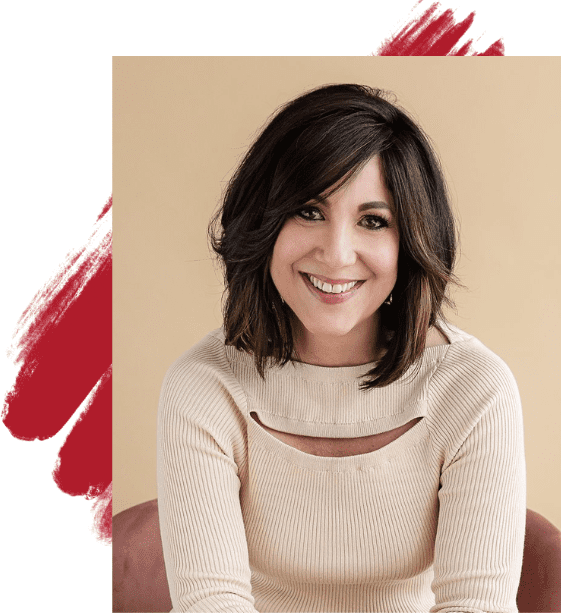 Gina Lisenby | Revelation Road
Gina Lisenby is the founder of Revelation Road, a coaching and experiential training company.
She is recognized as an inspirational leader and for her intuitive approach as a coach, facilitator, and trainer. She has 25+ years in leadership, personal development, employee engagement, culture transformation, and learning design methodology.
Gina is on a mission to help more people experience the empowering benefits of coaching so that they live with greater purpose, confidence, and fulfillment. She
passionately coaches executives, both emerging and established leaders, and individuals leading in their lives. Through her understanding of how coaching impacts the brain, she helps people tap into their personal resourcefulness and capacity to create long-term change and results.
Certified in Conversational Intelligence, a methodology based in neuroscience, Gina works with organizations and teams to improve the quality of their conversations, to foster greater trust, connection, and success. She believes conversations, even the difficult ones, are most powerful when they are used to create equity, drive change, and ignite innovation.
Gina holds an ACC through the International Coaching Federation, and a Bachelor's of Science degree from Michigan State University. Her professional coaching certification was earned through the Co-Active Training Institute. Gina would tell you that one of the most meaningful acknowledgements she has received is being called a "people-whisperer". She resides in beautiful Knoxville, TN with her partner, John, and their dog, Ladybird.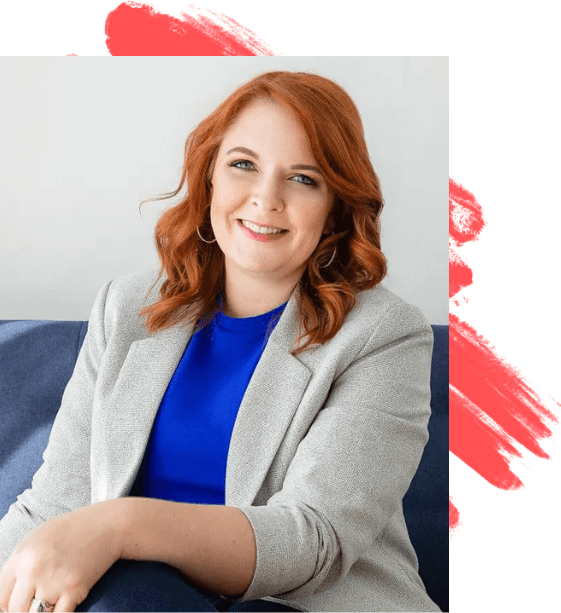 Catherine Porth | Let Her Speak
Catherine is the Founder of Let Her Speak where she curates women-empowered events, conducts female-focused research, and develops leadership-growth education. She founded Let Her Speak originally with the purpose to share the stories of women who often get overlooked and forgotten. Her mission is to bring more visibility and support to all women in business. She believes that through community, research, and education – more women will rise to leadership positions.
Catherine will often say that she started Let Her Speak for 6 reasons. Every reason is tied to a life lesson that helped her realize her own personal mission of ensuring every woman feels seen, heard, and valued.
Having started her career in Corporate America and in a male-dominated industry – it took her nearly a decade to not only find a community of women who were supportive of each other but to also understand just how powerful having a village can be.
That village is what helped her build the confidence she needed to leave a job that brought her no joy, to start over again in a new career, to speak up and share her story, and to build a platform and movement she could share with any woman who has felt ignored, overlooked, and forgotten.
Catherine has over 15 years of experience in service, business development, training, and insights research. She has worked in a broad range of industries including financial services, workplace design, and technology startups. For every role Catherine has had, one thing that remains consistent is that she takes on an "owner's heart" with every business she works for or with. She believes her wide range of experience and passion for the entrepreneurial community has made her uniquely effective in working with entrepreneurs who have to wear all the hats as they build their businesses.
Catherine holds a bachelor's degree in marketing and entrepreneurship from the University of South Carolina Darla Moore School of Business and a Master's in Business Administration from the University of Tennessee Haslam College of Business. Born and raised in Iowa, she has called Knoxville, TN home for the last 6.5 years with her husband, dog, and rabbit.
Note: this list doesn't include women who have contributed resources, funding, feedback, and insights for the program, those who are volunteering their time to guest speak with participants, those hosting photoshoots for participants, those who helped us test modules from the program, and many others who have supported us behind-the-scenes.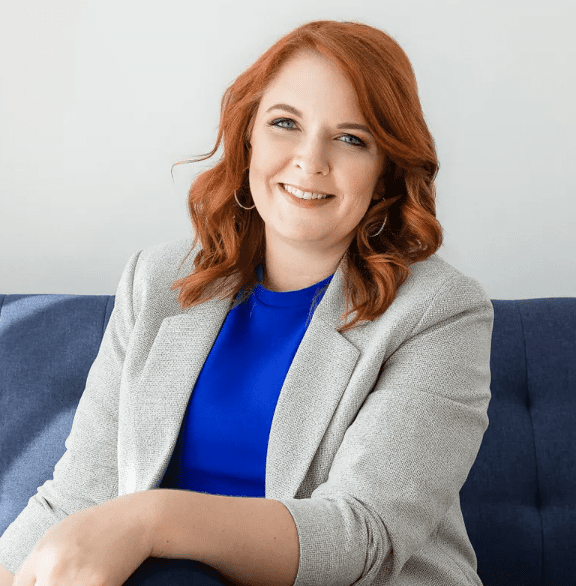 About the author »
Catherine Porth
Catherine Porth is the Founder & Chief Advocate of Let Her Speak. Her mission is to improve and grow opportunities for women, one inspiring story at a time. If you are interested in learning more about or getting involved in our community, contact her at catherine@letherspeakusa.org.
Share This Story, Choose Your Platform!
When you meet with as many women as I do on a daily basis, it's inevitable that you'll end up having a lot of the same conversations. What has been the most enlightening insight I've gotten from these conversations is just how much our own negative self-perceptions impact our ability to expand our power and influence.
I created Loveliest because I wanted brides to have a uniquely memorable experience during one of the most important seasons in their lives. I wanted each bride to have an oasis where she could intentionally find "the dress" worthy enough for her wedding, one that made her feel not just lovely, but her Loveliest.
As heart-filling as it is to hear women talking about their dreams and aspirations - I always sense an undertone of pressure to constantly be seeking out ways to make ourselves better. To be better employees, better managers, better businessowners, better mothers, better partners, and better friends.