Bring Let Her Speak to your organization!
Let Her Speak operates under three pillars: community, education, and research. Our workshops are our way of bringing those three pillars together to provide women a safe place to connect and learn that is rooted in sound research and data. Every workshop we develop was first and foremost inspired and informed by our community.
We host our workshops through different Let Her Speak sponsored events, but we are also happy to bring them to you. If your company or organization would like to host a Let Her Speak workshop for personal and professional development of your team or members, please scroll below to see our current offerings.
---
Interested in having our team facilitate a workshop for your group?
Fill out the form at the bottom of this page and we'll get in touch!
Click on the images above to learn more about each of our workshops.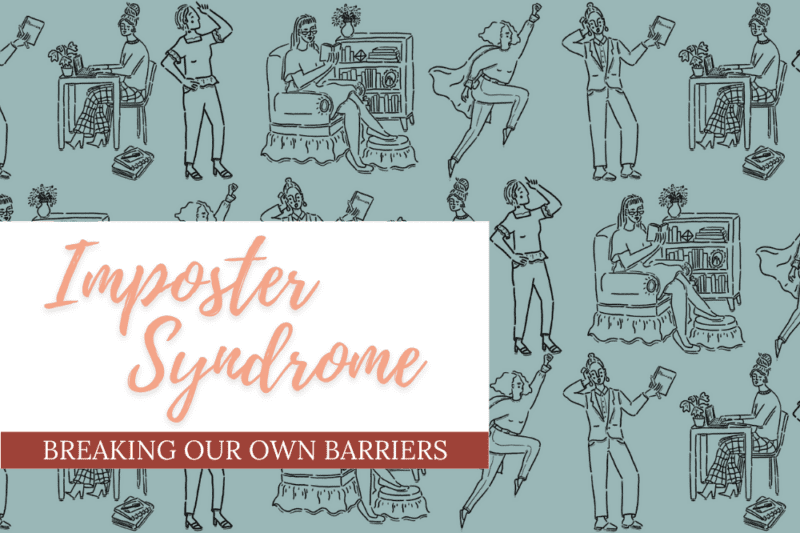 Imposter Syndrome: Breaking Our Own Barriers
Did you know that as much as 70% of all people have reported experiencing imposter syndrome at least once in their lives? While we might all have different reasons for feeling like an imposter from time to time, what's important is being able to identify the triggers behind your own imposter thoughts in order to find the best way to overcome them.
This judgment-free (1 – 2 hour) workshop gives every woman an opportunity to listen, learn, and discuss the imposter archetypes they most identify with. Attendees will learn what imposter thoughts hold them back, where those barriers stem from, and how to tear them down.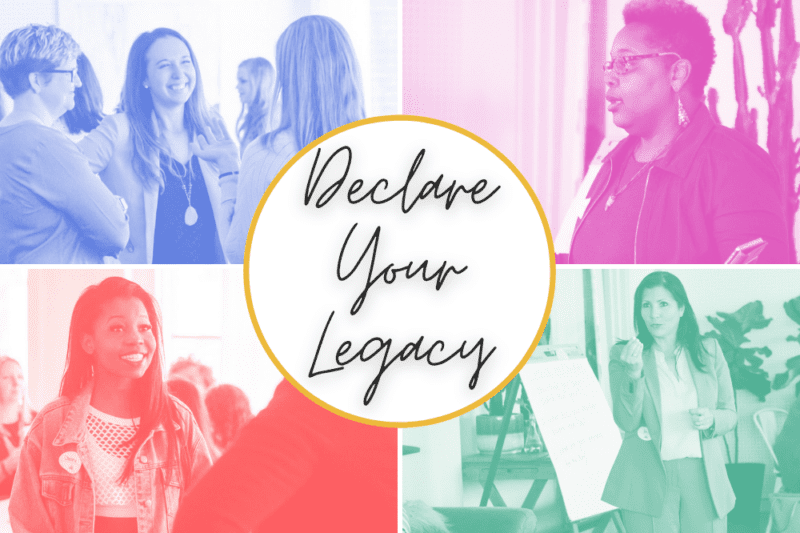 Declare Your Legacy
How do we build a life focused on significance rather than success? One way is to build goals around the legacy we each want to leave behind. Goals that go far beyond our careers and work to focus more on the impact we want to have on the world.
This (1 – 2 hour) workshop is meant to motivate and inspire attendees to reflect on what they believe, what they value, what brings them joy, and how they want to leave the world. Through intentionally guided discussions – each participant will leave the workshop with their own written personal manifesto to use as a life-long guide towards accomplishing their goals.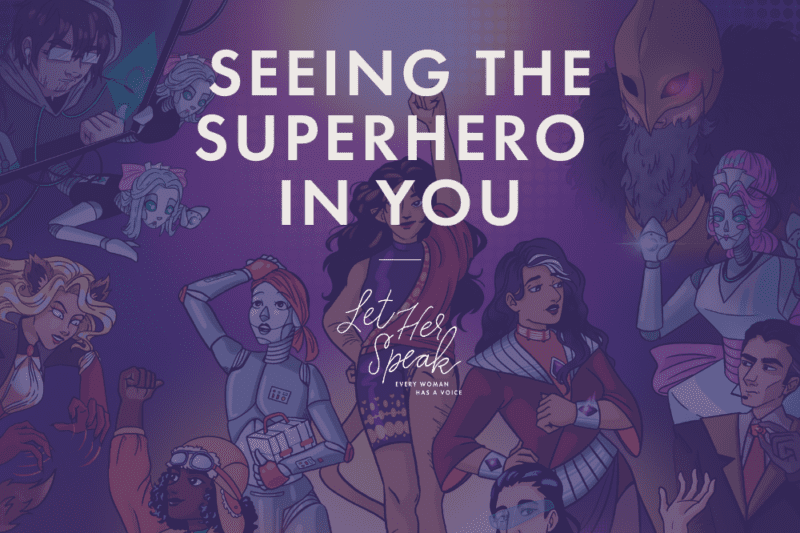 Seeing the Superhero in You
For many of us, it's easy to help our friends and family see the value and superpowers within themselves – but we struggle sometimes to see our own skills and abilities. The fact is, our strength and resilience are tested on a daily basis. We are ALL superheroes!
This (1 – 2 hour) workshop will give attendees the opportunity to listen, learn, and interact with other women in a roundtable discussion about why certain leadership qualities are underappreciated, how our unique skills are superpowers, and why it's important to know our value!