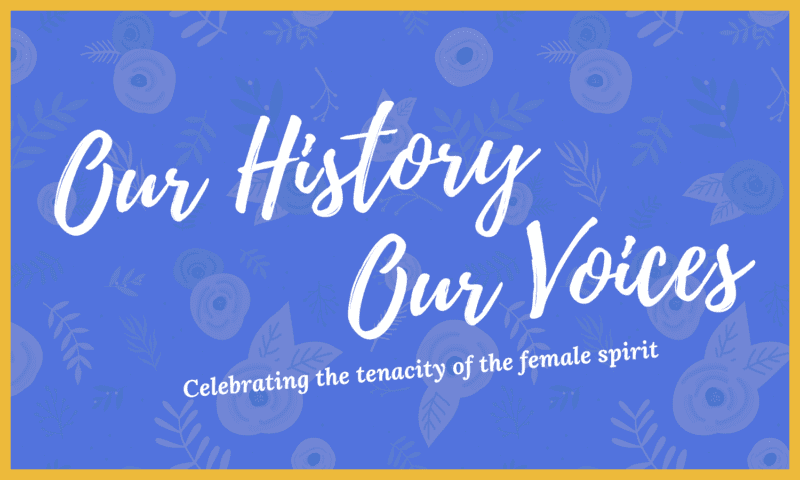 Explore this virtual collection of submissions from women creatives who contributed their voices, stories, and work in celebration of the tenacity of the female spirit and in honor of Women's History Month 2021.
Scroll to begin exploring our virtual exhibits ↓
We have always hosted our annual Women's Summit in March as part of the celebration of Women's History Month. However, in 2021, with our community largely needing to stay socially distanced – we needed to celebrate this important month a little differently.
In early 2021, we launched an open call for all women writers, musicians, thespians, artists, and visionaries to submit their work by showcasing what the tenacity of the female spirit means to them. Given that so many women faced incredible hardships throughout the pandemic yet rose to the many challenges in inspiring ways, we wanted to showcase this strength, courage, and perseverance.
The exhibits within this project are from women across the US – their voices, their stories, and their creations. We hope as you visit each exhibit, you connect with each woman's unique perspective and experiences. But most importantly, we hope that you are inspired by these amazing women and use that inspiration to share your own story with us.
My name is Emerald Green and I am a photographer in Atlanta, GA. My submissions include images of women throughout the 2020 protests that were held throughout GA as well as Louisville, KY. I thought about what was asked of me, about me telling about myself and my work. While I was at different protests, I saw that there were only white men who were capturing moments.
Need a little upliftment to look forward to in your inbox?
Join our community to have inspiring stories delivered to you monthly!