Together we can do so much
The Let Her Lead program was developed to provide women with the necessary foundation and social capital they need to take on more leadership roles and make a greater impact in their communities.
Working with experts in the areas of confidence, communication, finance, empathetic leadership, and bias – this program was designed for women by women.
Scroll to learn more about our flagship leadership program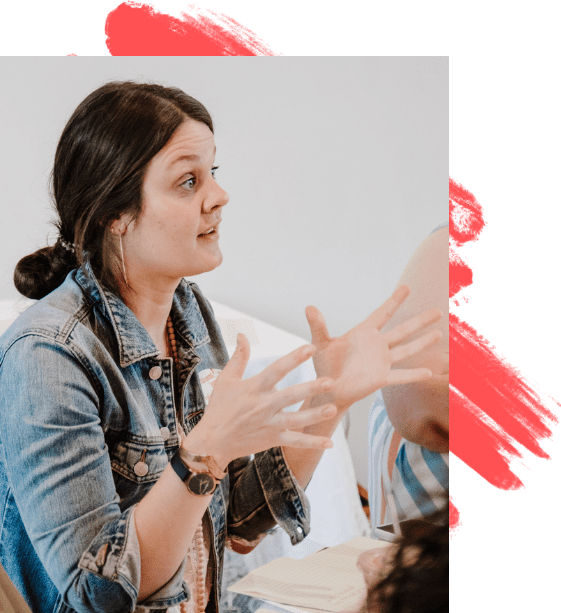 A dual-cohort program that brings together aspiring women leaders and current leaders in a 12-week development program led by subject-matter experts and supported by mentors from the surrounding area & Let Her Speak community.

Throughout the 12 weeks, aspiring leaders will work on establishing a foundation of confidence, communication skills, and financial literacy while established leaders in the program will grow their skillsets in empathetic leadership, active listening, and unconscious bias.

Throughout the program, cohort members will be brought together every 4 weeks for group activities to put their learnings into practice.

At the end of the program, people in the community will be invited to a storytelling event where cohort participants will share their stories and vision for how they can create a positive impact using their unique skills & position.

Aspiring leaders in the program will also receive a $2,000 stipend to pursue their leadership goals.
Other Elements of the Program
Provided to both cohorts: Aspiring leaders will do 2 photoshoots (1 at the beginning and end) to visually show the women how they changed during the program & Established leaders will have a photoshoot at the end of the program.

Each participant in both cohorts will be matched with a professional coach who carries significant experience in leadership development. The goal is to not only have an "outside-the-program" perspective for participants, but also a safe-space for discussion and a connection to women outside their immediate community.
Ready to join our program?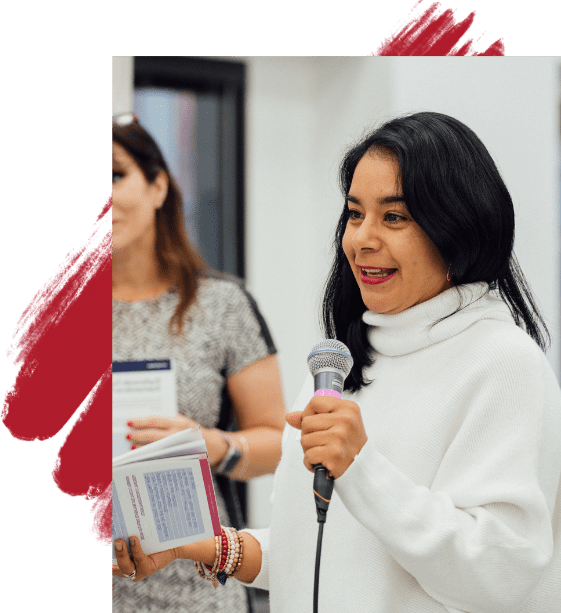 ESTABLISHED LEADERS COHORT
Deep-dive sessions on Empathetic Leadership, Active Listening Skills, and Unconscious Bias
Activities and Outings with Aspiring Leader cohort to put classroom work into real-world practice
Access to Peer Mentors & Certified Coaches
Speaking opportunity at Let Her Speak Community Event
Qualifications: experience leading teams, projects, organizations, or initiatives; 8+ years into career
Deep-dive sessions on Confidence, Communication, and Financial Literacy led by subject matter experts
Activities and Outings with Existing Leader cohort to put classroom work into real-world practice
Access to Professional Mentors & Certified Coaches
Speaking opportunity at the Let Her Speak Community Event
Qualifications: little or no experience leading teams, projects, organizations, or initiatives; new to a leadership position or preparing to take on a leadership position in the future