We believe every woman deserves to be seen, heard, & valued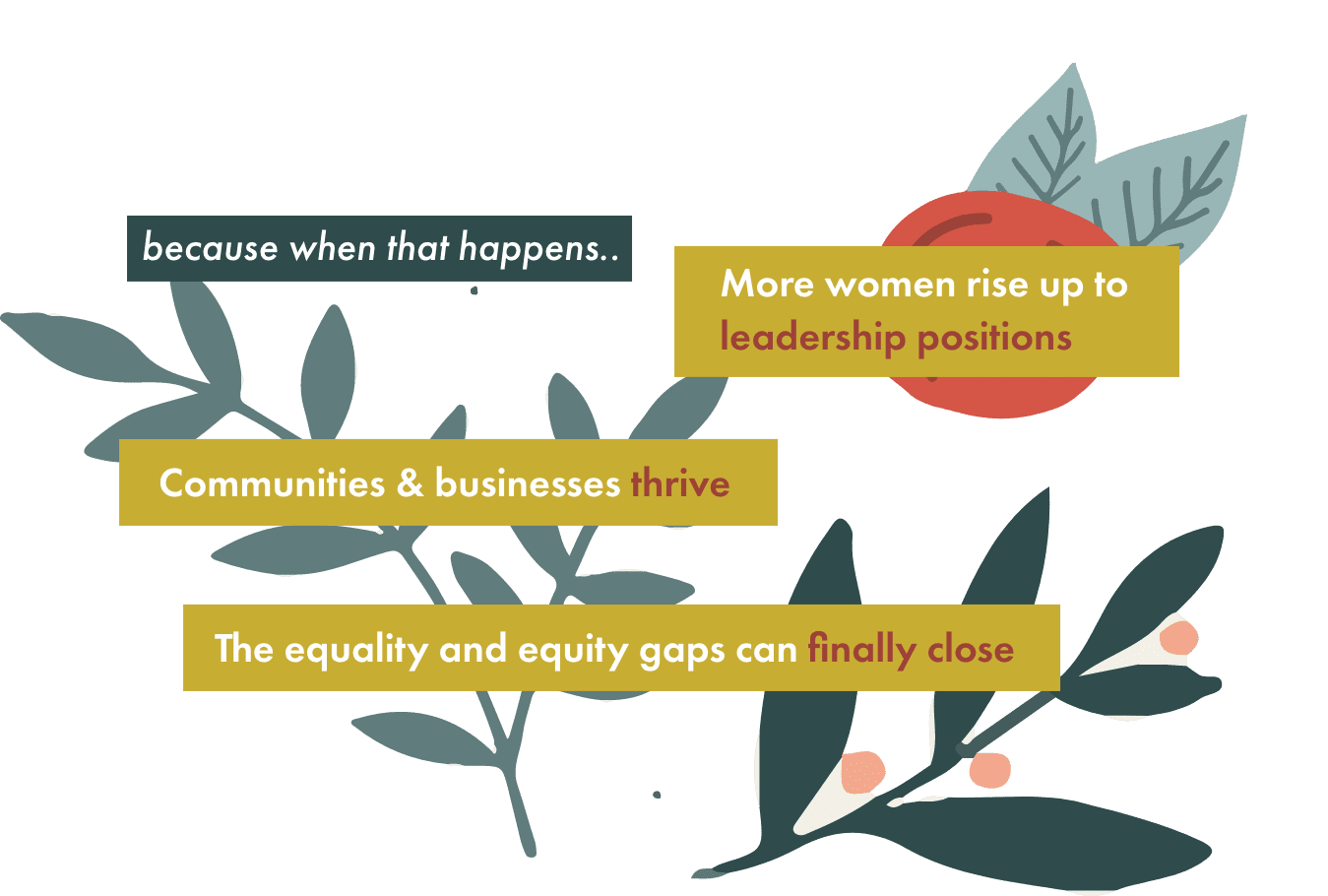 To elevate ALL women's voices, to facilitate deeper conversations, to inspire lasting change in our communities, and to build a stronger support system for more women to lead.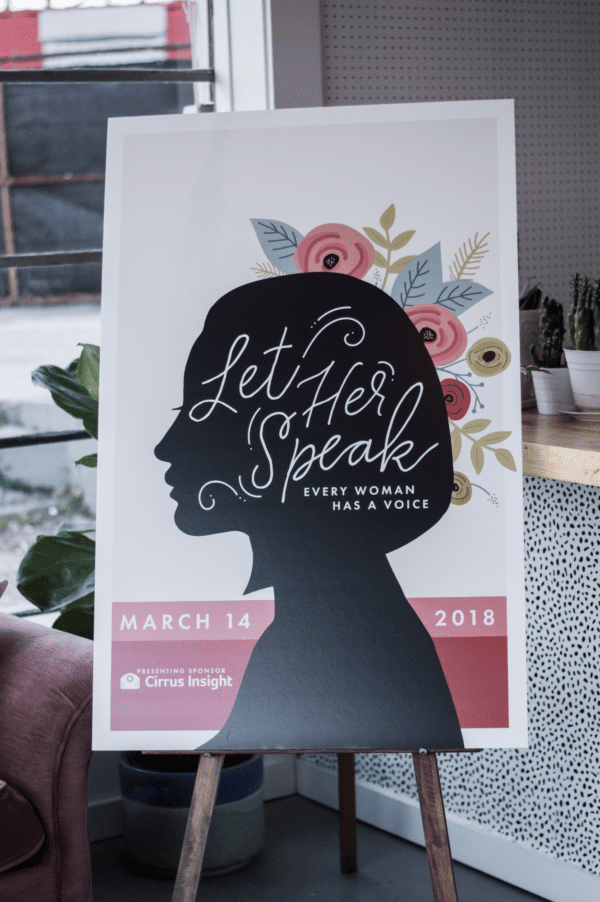 HOW LET HER SPEAK STARTED
In 2017, I had an idea for an event that brought together groups of amazing women across the greater Knoxville, TN area to come to the table, to share their stories, and to have a conversation about their vision for the future of supporting women in business within the community. Over the course of 6 months, I interviewed over 25 businesswomen asking them about frustrations they had and topics they wanted to discuss.
Out of inspiration from these incredible women came the Let Her Speak Women's Summit. Thanks to the huge support I received from the Knoxville Entrepreneur Center, I along with my team have been able to make this dream a reality. Not only has every event since March 2018 been met with overwhelming support, but our community continues to grow as we expand our partnerships outside East Tennessee.
Today, the vision for Let Her Speak includes not only creating community through our curated-events, but also conducting female-focused research and developing programs to help women see the leaders within themselves. We are bringing more visibility, support, resources, and opportunities to ALL women leaders, one-woman-at-a-time.

CATHERINE PORTH
Let Her Speak Founder

It seems every day there is new research being released around the topic of women in business – both from the perspective of the corporate workplace and entrepreneurial endeavors. However, most of the data being collected is from women in major metropolitan areas. What about the women throughout the rest of the U.S.? Why aren't their voices being heard?
Let Her Speak's research team aims to fill that gap to better understand the needs and barriers of women in smaller cities and communities. Our research began with our community in East Tennessee and will branch out as we continue to expand our reach. Partnering with local community organizations, Let Her Speak is able to see what obstacles women in the community are facing and what resources are needed to help them reach their goals. These insights enable Let Her Speak and our partners to make improvements to current programs and launch new initiatives.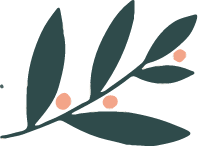 Our annual "State of Mind for Women" study aims to not only gather data on the trajectory and goals of women in our community – but to also give context and substance to the barriers and hardships women specifically face on a daily basis. To our knowledge, a study of this depth and magnitude is not conducted by any other organization in the world. We are also proud to share our insights with our strategic partners so that we may all work together to create more opportunities for women.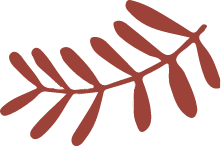 We believe that numbers only tell part of the story. Our unique approach uses quantitative data, behavior analytics, and interviews to help others understand the whole picture of what it's really like to be a woman in the modern world. But we also go several steps further by providing recommendations to help more women rise up to leadership positions – and then actually create the programs and partnerships necessary to remove those barriers.
Interested in learning more about our research?
"When I founded Let Her Speak, I knew that the focus of this program needed to not only center around elevating women's voices and giving them a platform to share their stories. It also needed to emphasize the importance of listening without judgment or contempt of our fellow women."
Catherine will often say that she started Let Her Speak for 6 reasons. Every reason is tied to a life lesson that helped her realize her own personal mission of ensuring every woman feels seen, heard, and valued.
Having started her career in Corporate America and in a male-dominated industry – it took her nearly a decade to not only find a community of women who were supportive of each other but to also understand just how powerful having a village can be.
That village is what helped her build the confidence she needed to leave a job that brought her no joy, to start over again in a new career, to speak up and share her story, and to build a platform and movement she could share with any woman who has felt ignored, over looked, and forgotten.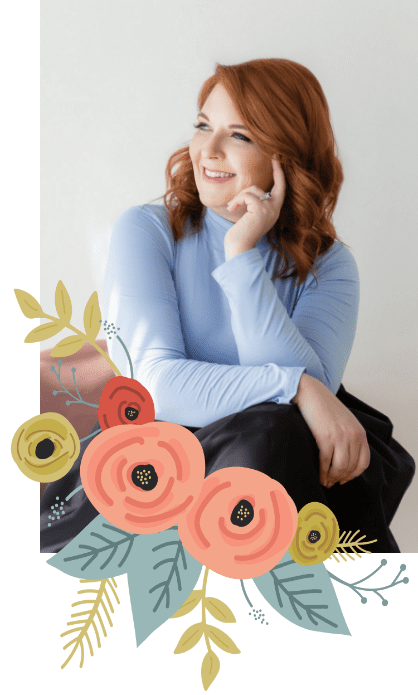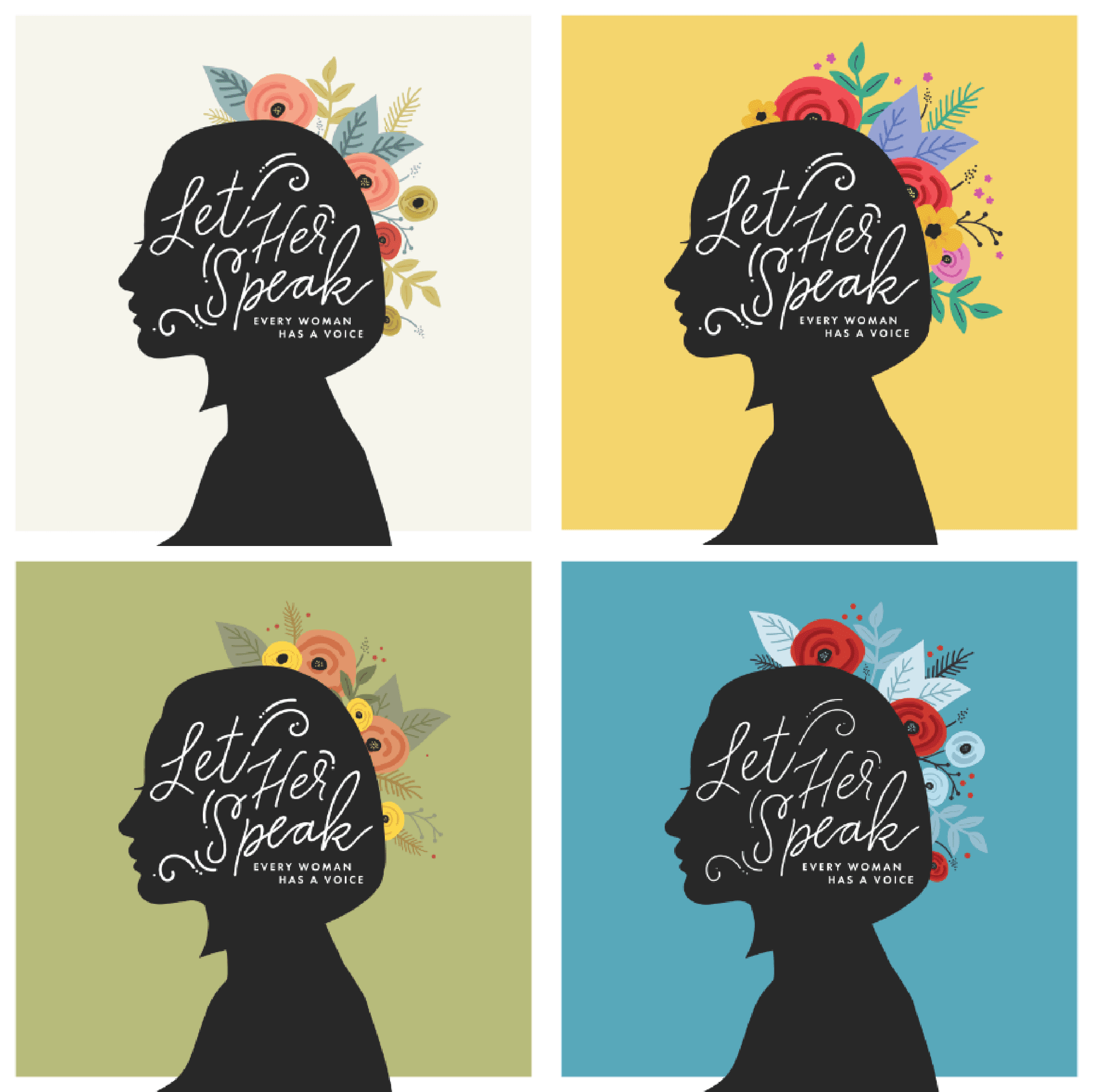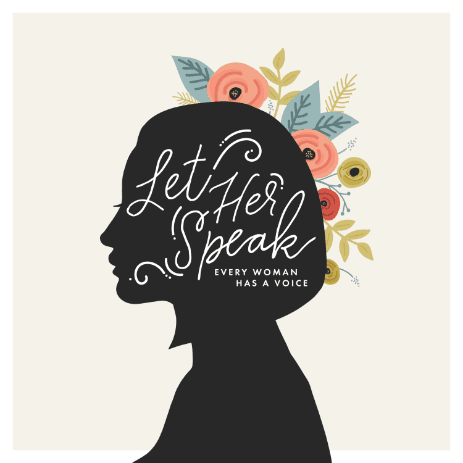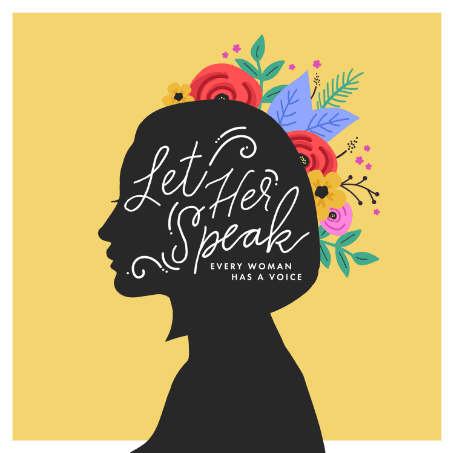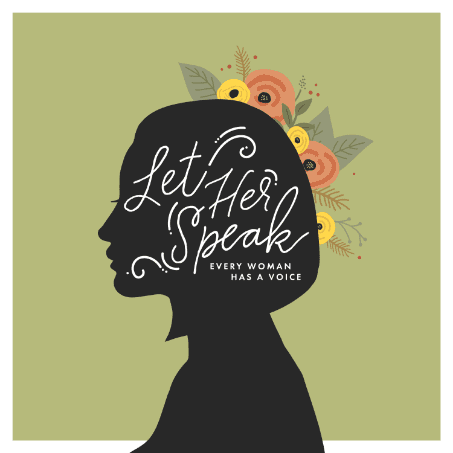 Don't you just LOVE the Let Her Speak brand?
Well, we have the extremely talented Maranda Vandergriff to thank for it. Our brand was intentionally created with inspiration from Catherine and her love of flowers (and Rifle Paper Co). After it became evident that Let Her Speak was meant to be so much more than an annual Women's Summit, Maranda and Catherine came up with the idea of seasonal palettes to pay homage to every woman we serve.
As an organization that was made for women, by women, we know how important seasons are to the female-spirit. They're a representation of our connection to nature, our own cycles in life, and the reason why some of us are club Pumpkin-Spice-Everything while others are club Beach-Vibes. Every woman has a season. All of us are in a season. And no matter your favorite season or the season of life you're currently in –  there is a place for you at Let Her Speak to be celebrated for the unique spirit you are.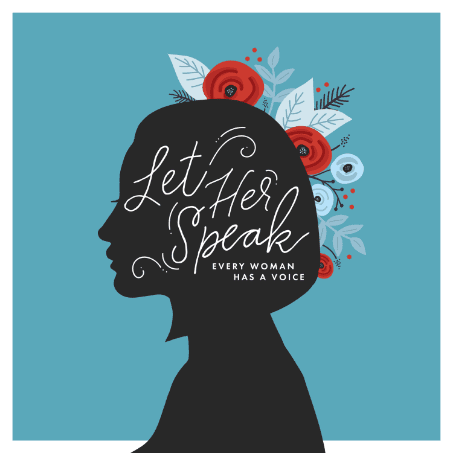 Want to learn more about Let Her Speak? We've been honored to have our work, story, and movement featured by the media and podcasts across the USA. Check out these interviews and articles to learn more about us.
Are you wanting to do a story on Let Her Speak? Click here to contact us!