Let Her Speak: Who, What, When, & Why
Written By: Catherine Porth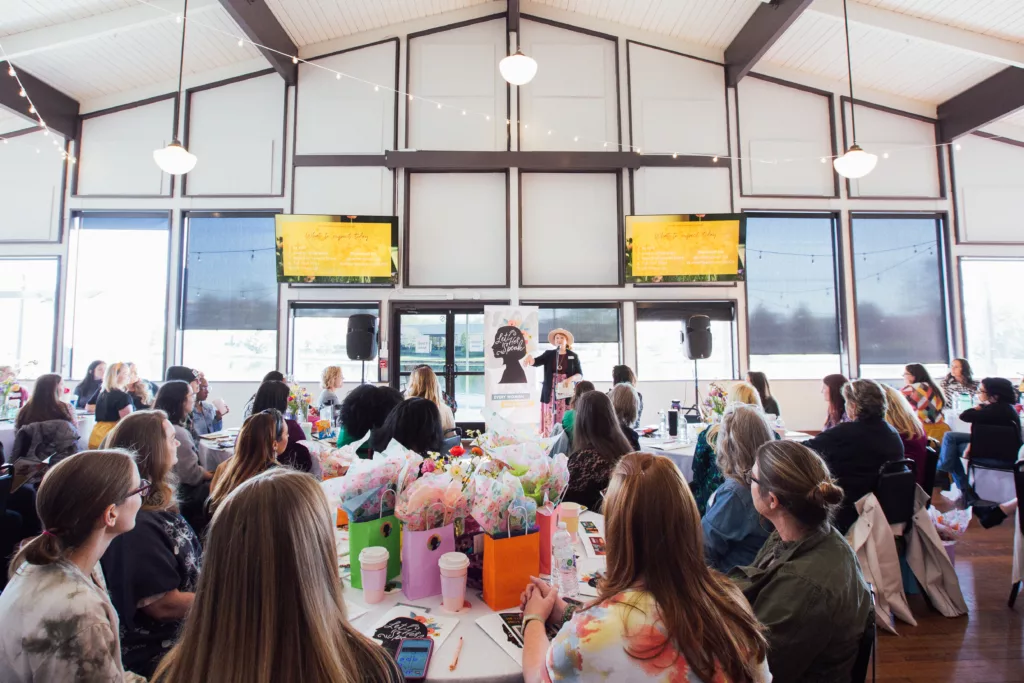 Whether you are just now discovering Let Her Speak or you've been with us on this journey since the beginning, chances are you've only heard snippets of the whole story – the story of Let Her Speak. And that is 100% on me. As a self-proclaimed introvert, I've struggled with talking about myself, my work, my passion, and my vision for this organization. 
I'm really good at celebrating other women and encouraging them to step into their long-overdue spotlights. In fact, it's something I'm so good at that I often forget to take my own advice (and I know many of you reading this are in that boat with me). Fortunately, the village of women I'm surrounded by refuse to allow me to "stay humble" and remind me frequently that I need to share more. Writing these monthly articles is one way I've found a balance between my more natural state of staying behind the curtain and stepping out in the spotlight from time to time.
So let's dive into the who, what, when, & why of the Let Her Speak story…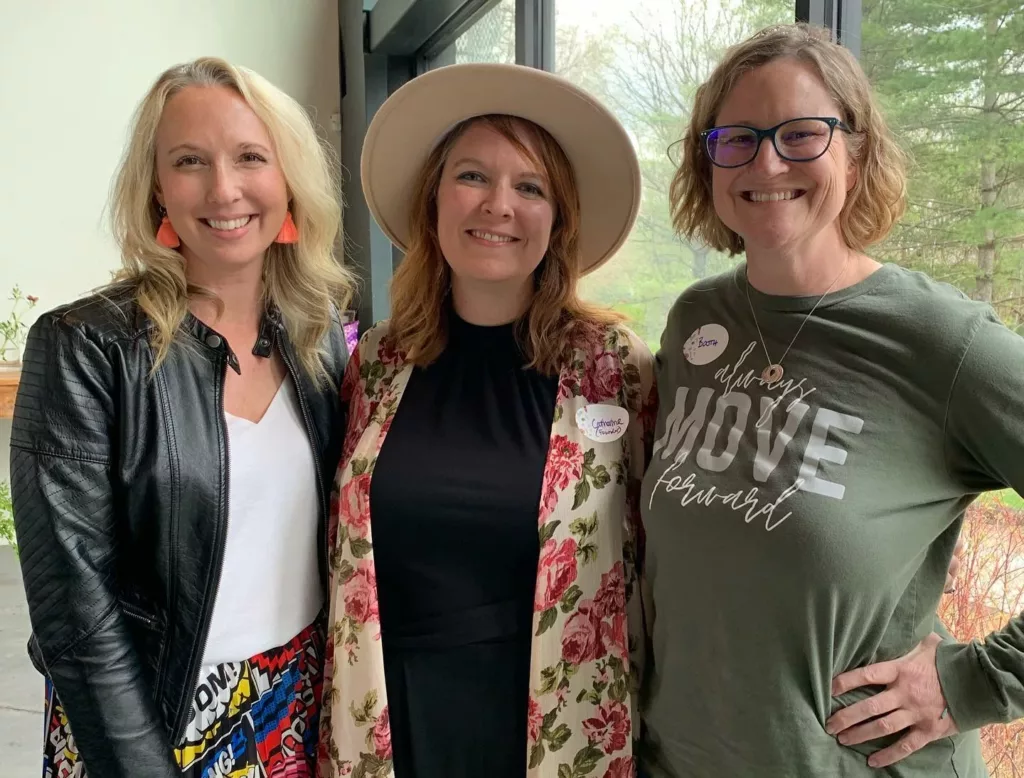 The Who Behind Let Her Speak
While I'm the founder of Let Her Speak and the main person behind it, this organization wouldn't exist without a lot of support and help from others over the last 6 years. When I first moved to Knoxville from Iowa in late 2016, I didn't know anyone but my partner. I left behind a career in corporate america, where I primarily worked in sales, marketing, & service, and decided to hit the reset button to do something I was actually passionate about. 
That reset led me to the University of Tennessee full-time MBA program, but more importantly, it also gave me the opportunity to take a much needed break while I waited for the fall semester to start. It was during that break that I connected with an organization that would have a profound impact on making Let Her Speak a reality – the Knoxville Entrepreneur Center (KEC).  
After volunteering as a mentor and getting involved in Women in Entrepreneurship – Knoxville (WiE), I mustered the courage to approach KEC with an idea for a new women's initiative. I didn't have a name yet, but I had a concept of what I wanted to create. I met with Jim Biggs and Jonathan Sexton who were immediately on board to help me any way they could to make this idea a reality. They connected me with everyone they thought I should interview to get feedback and insights for my concept. Jim was also instrumental in helping me secure my first sponsor (aka investor) – Brandon Bruce and Cirrus Insight.
It was through my involvement with KEC that I met a woman who has been beside me on this journey since the beginning. Booth Andrews was the leader of WiE (and still is) and was also one of the first women I approached with my idea for an event to empower and connect women. We didn't know each other very well at the time, but I respected her perspective, insight, and belief in what I was trying to create. 
That steadfast belief has been a welcomed constant throughout the highs and lows, and to this day she is one of my most trusted advisors. Over the years, the village of advisors for Let Her Speak has expanded to include Erika Biddix, Halee Sprinkle, and Rachel Woods. These women are my go-to sounding board, celebration committee, and group therapists.
While I am the only member of the Let Her Speak team who focuses on the organization full-time, there are many others who allow me to not have to wear all the hats. Rachel Woods is our social media manager and the main reason I'm able to keep my sanity (I really don't enjoy spending any time on social media platforms). Kelsi Walker is not only a collaborator with Let Her Speak through her organization, Free Women Waltzing Club, but she also curates our monthly newsletter. 
Because Let Her Speak has a fiscal partnership with the Knoxville Entrepreneur Center, over the years members of the KEC team have helped me with everything from brand development (Maranda Vandergriff) to event planning (Delaney Lawon) to graphic design (Courtney Hendricks). One of the newest additions to the team is Gina Lisenby who is my partner in developing and facilitating our new Let Her Lead program. 
There is one last person who has really been behind the scenes supporting Let Her Speak in everything from event set-up to graphic design to copy editing – my partner, Jack Cahill. He does so much for this organization that goes unseen. I know for a fact if it wasn't for his unending support I would not have taken the leap to start Let Her Speak.
When I say it takes a village to build a business, I truly mean it. And I've been fortunate to have an incredible village surrounding me.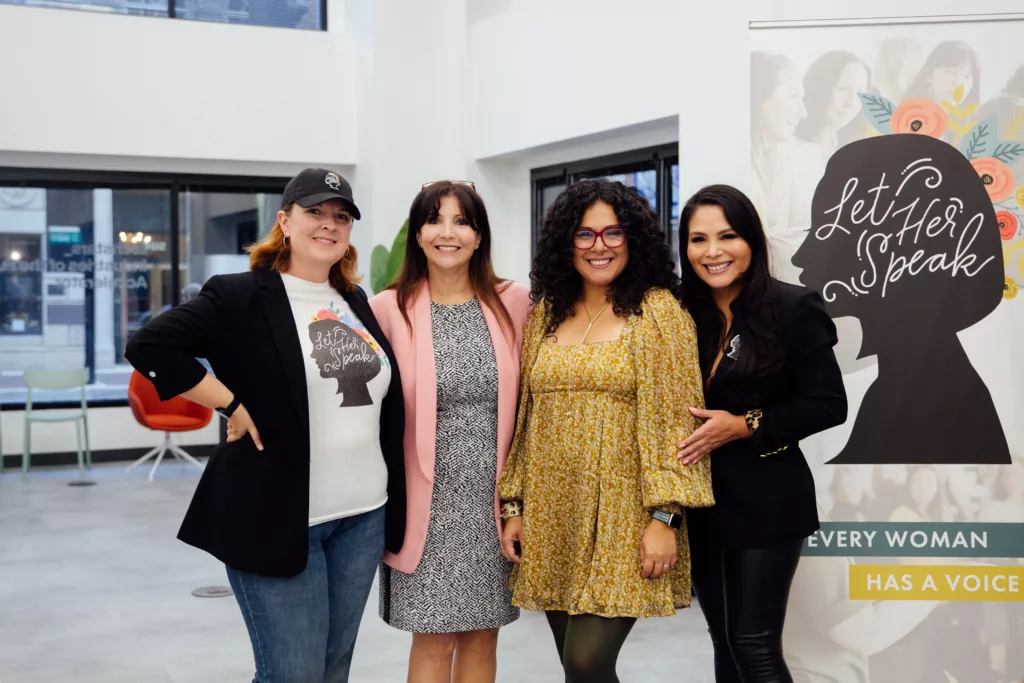 The What Behind Let Her Speak
A question I get a lot is "what does Let Her Speak do?". And the fact is our "what" has evolved a lot over the years. While most know us for our annual women's summit (which is what started it all), we do a lot of other work that all focuses on community, research, and education. It took me several years (and a pandemic) to realize the bigger picture for what Let Her Speak could be beyond an annual event.
Community
Our community work centers around sharing women's stories and helping them connect on a deeper, more meaningful level. We also collaborate with other women-founded organizations on events that help elevate their work. We share stories through the She Speaks podcast, our Women's History Month projects like The Found Project and Our History, Our Voices, our Words of Women project, and the Let Her Speak community blog. 
Our goal with each event is to provide opportunities for women to step outside their typical circles and meet new people they would never have found in their day-to-day lives either because they work in very different fields, live in different areas, or have different lifestyles.
Research
The research and insights that go into everything we do at Let Her Speak has been a part of our DNA since the beginning. When I was first getting feedback on my concept for a new initiative, I interviewed almost 50 people over the course of a summer to figure out what exactly needed to be created that didn't already exist. I started grad school that fall with a pretty clear picture of what I wanted to do for an event to bring women together. 
Fortunately, during my first semester I was connected to an insights and data analytics company called Survature (now Mapprio). Working with them, I learned so much about data-enabled decision making that I continue to use to this day. Not only do I collect feedback from the community through interviews and surveys (like The State of Mind for Women in Business study), but I also use academic research to support the work we do.
Education
During the pandemic, I realized the missing piece to the "what" of Let Her Speak – education. The aha moment came while I was analyzing the insights in our first State of Mind for Women Business study. While I learned a lot about how women in the community defined success, received support, and set goals – the biggest finding were the barriers that were holding women back. 
I discovered that the greatest barrier women faced was their own negative self-perception. That insight inspired me to develop our first workshop on imposter syndrome. Since then, I have developed two additional workshops that companies and organizations can bring to their members. 
Over the last few years there has been a lot of new research around the wealth gap and lack of funding for women-owned businesses. This sparked the inspiration to start a summer workshop series we now call "Let Her Invest" (and we have an exciting new investment program we'll be announcing this summer). The pandemic and time since also opened up a conversation about leadership – and more importantly the types of leaders the modern world needs. 
These conversations made me realize that while Let Her Speak is creating opportunities to connect women and their stories – we are also helping women to be better leaders. Those growing conversations have been the catalyst to create a dual-cohort program for aspiring and established leaders. After working on getting this program off the the ground for the last 3 years, this fall I am so excited we will finally be launching the first cohort of the Let Her Lead program (and we are now taking applications).
While there are a lot of things we do under the umbrella of Let Her Speak – at the heart of our "what" is advocacy for ALL women. We advocate for women to be seen, heard, and valued. We advocate for women to be themselves outside their social roles. We advocate for women to be the rooms where decisions are being made. We advocate for women to become the leaders we know they can be.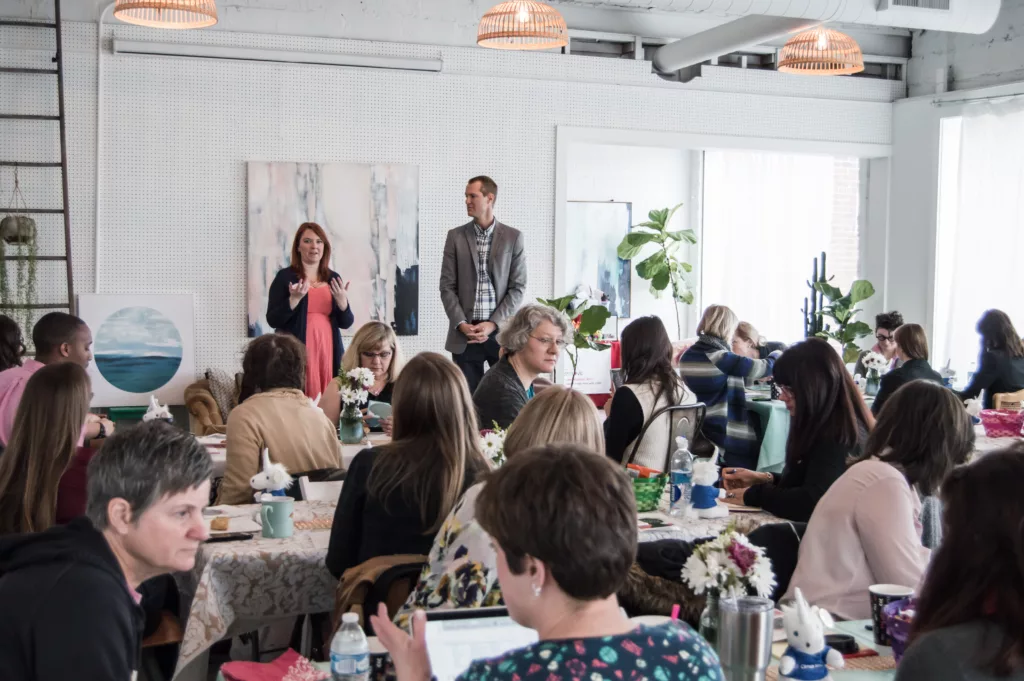 The When Behind Let Her Speak
Whenever I meet someone who has recently learned about Let Her Speak, they typically assume that we've only been around the last 2 or 3 years. But our history actually goes back to 2017. To make things a little easier to understand on the series of events that have led to today – here is a timeline of the highlights & milestones we've celebrated:
2017
Idea for a new type of women's conference
Connected with

KEC

to be my partner
Interviewed almost 50 people to get feedback on what the conference should include
2018 
Launched first Let Her Speak Women's Summit in March
Summit sold out and attendees requested more events
Launched Let Her Speak Happy Hour events that combined story, acts of giving, and connection
2019 
Second Let Her Speak Women's Summit sold out in March
Continued hosting Let Her Speak Happy Hour events quarterly
2020 
Conducted the first State of Mind for Women in Business study
Decided to leave my full-time job to pursue growing Let Her Speak
Pandemic quickly halted all planning and forced us to cancel the Women's Summit in March
Launched the Pen Pal Program to help women stay connected while staying distant
Launched the

She Speaks Series

sharing stories and interviews with women across the country
Women's Summit transitioned to virtual event in October
First Holiday Hunt to showcase women-owned businesses
2021 
Launched the Words of Women project celebrating the wisdom of women passed along from generation to generation
Created the Let Her Speak Superhero League based on feedback and submissions from the LHS Community
Launched Witchery History & Hocus Pocus to share women's history through the lens of the myth, reality, and representation of witches throughout history
Second Holiday Hunt showcasing women-owned businesses
2022 
Women's Summit hosted in March to sold out group
Featured 100th woman in the She Speaks Series
Launched Women's Capital Series summer workshops
Launched the Returning Home Retreat for women with Booth Andrews | Whole You
Hosted the first annual Let Her Speak en Español in collaboration with

Latinas Time
2023 (so far)
Collaborated with Ashley Gurley Photography on

The Found Project

for Women's History Month
Sold out Women's Summit in 2 hours
Launching new investment group for women

I'm realizing after having to write out this timeline just how proud I am of everything that has been accomplished with this tiny organization. In the beginning, I didn't intend on Let Her Speak becoming anything more than an annual women's summit. But that all changed towards the end of 2019 when I gave myself the permission and space I needed to dream bigger.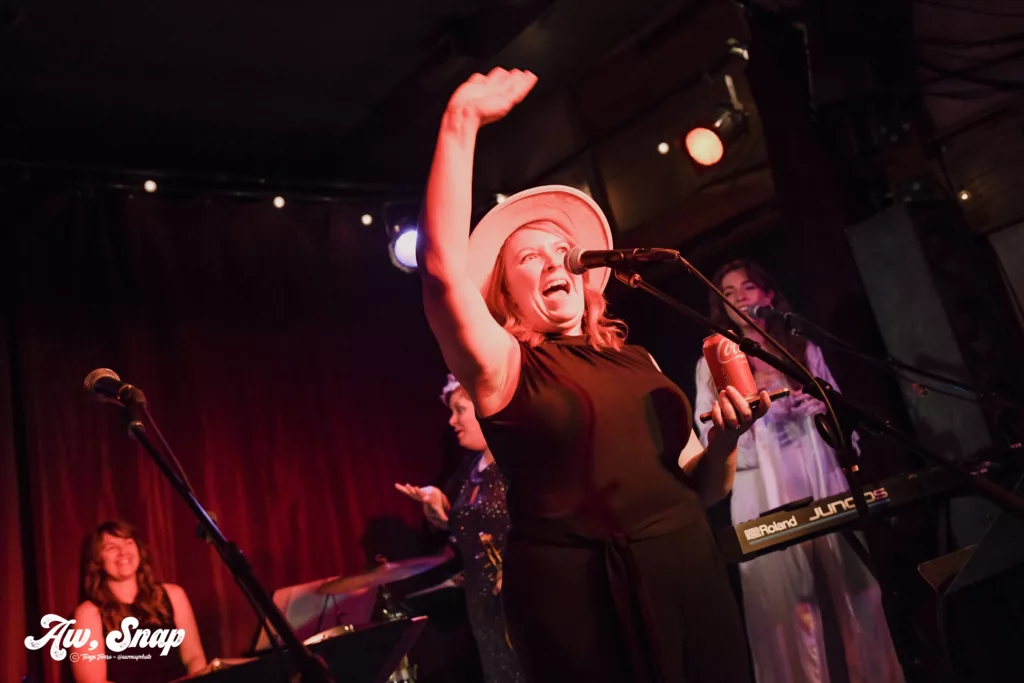 The Why Behind Let Her Speak
Last month I wrote an article about The 6 Reasons Why I Started Let Her Speak. To catch you up in case you missed it, here were the 6 reasons:
Women supporting women is so much more than a hashtag

The world needs more diverse voices and better leaders

Women need to be empowered outside major cities

Change happens when we truly see other and allow others to see us

The toxic programming women are fed is very real and needs to stop

I'm a survivor in more ways than one
But you may be asking yourself – "why did you name this organization 'Let Her Speak'?". To answer that, let's travel back to the summer of 2017 when I was first developing the idea. I knew I wanted a name that was going to grab people's attention and was just creative enough to be different. While reading an article one day over lunch, the words "let her speak" jumped out at me.
This article was about the experience of a woman journalist sitting in the audience of a conference. The panel consisted of 4 men and 1 woman. The journalist watched as each man was given ample opportunities and time to share their insights while the woman, from her perspective, was talked over and interrupted. Finally, after several minutes of watching this unfold, the journalist couldn't take it anymore. She stood up and yelled, "will you just LET HER SPEAK!".
The minute I read those words every bell, lightbulb, and alarm went off in my head. I knew immediately that had to be the name. Since then I've learned that the name takes on a different meaning depending on the person who hears it. That's one thing I love about it – it speaks to each woman in a way that lights a fire.
For me, "Let Her Speak" has always been a call to action. It's a call for women to speak up, speak their truths, and speak often. It's a call for allies to be mindful of the space they're taking up and to recognize the voices that are being excluded from important conversations. And it's a call for everyone to remember that listening with intention and creating a space of belonging are two of the kindest and greatest actions we can take to make an impact.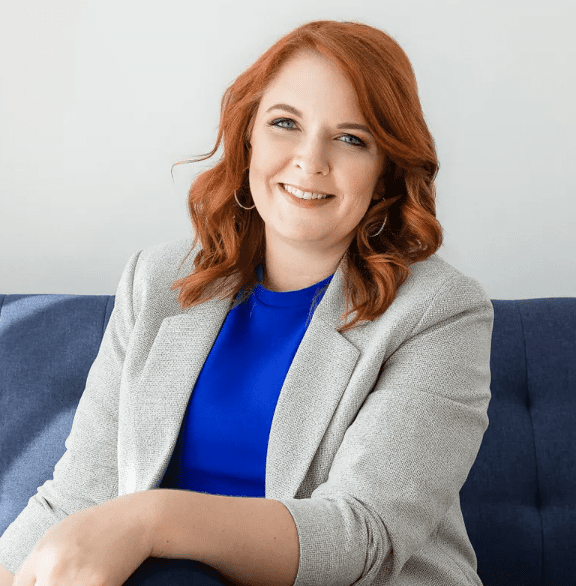 About the author »
Catherine Porth
Catherine Porth is the Founder & Chief Advocate of Let Her Speak. Her mission is to improve and grow opportunities for women, one inspiring story at a time. If you are interested in learning more about or getting involved in our community, contact her at catherine@letherspeakusa.org.
Share This Story, Choose Your Platform!
A few months ago, a group of women came together to discuss plans for the 2023 Let Her Speak Women's Summit. Lots of new ideas were shared both from women who have attended the event in the past and those who were new to the Let Her Speak community. One idea that was shared was from our friend, Erika Biddix of Aught. She mentioned an activity she participated in at a conference earlier in the year that involved a collective story written by the attendees of the event.
Did you know that the saying "you are what you eat" is as accurate as "you are what you speak"? What if I told you that what you choose to speak is what belongs to you? And the things you want are already yours, but you must believe to manifest it. Wouldn't that change the way you speak and where you put your beliefs?
I meet with entrepreneurs on a daily basis. From sales to product development, finance to information systems, entrepreneurs (especially in the early stages) are required to understand and perform every aspect of running a business. While the conversations and trainings I have with these burgeoning business owners typically cover their business models, funding sources, and marketing strategies - one thing I try to stress is the importance rest plays in growing a business.