A Note to Women About Permission Slips
When I was in first grade, I peed my pants at school.
We were taking a standardized test, and the teacher had given VERY clear instructions that we were not to ask any questions until the timer went off.  I can still remember trying to hold it in, and then the puddle that gathered underneath my desk.  There were rules, and I wasn't about to break them.
A few years later, sitting in a middle school classroom, I had a DISTINCT realization.  Nothing was keeping me there.  Sure, there were rules that didn't allow you to wander freely through the school – but there was NOTHING physically stopping me.  What was keeping me, and all of the other students, in our seats, were the rules, spoken and unspoken, that we knew to be a part of our everyday existence.
And here I sit, a few decades wiser, and I know something to be true – there are differences between rules and perceived boundaries.
Rules have reasons, as I often tell my kids.  And just because you don't like them doesn't mean you don't have to follow them.  They're designed to keep us safe, to account for others that exist around us, and to maintain societal expectations.  There are processes to challenge and possibly change them. But they are what they are.
Those perceived boundaries though – they're trickier.  I'll never forget an episode of Oprah where an expert said "we're the only animal that ignores their instincts so that we don't offend someone else."  And while that episode was about safety while traveling, that sentence can sum up so many of the decisions we make as partners, moms, friends, and yes, entrepreneurs.  What is it that we're staying "safe" from that allows us to choose these imaginary guidelines over a decision or action that may make us happier, benefit our business or support our family?
"We're the only animal that ignores their instincts so that we don't offend someone else."
In my 20+ years of being employed by someone else, I rarely had permission to make bold calls on my own. Much like life as a student or child, there were always rules I had to follow. But suddenly, as an entrepreneur, the rules no longer exist. And the secret is, it's infinitely more comfortable to stay within boundaries you've always known, instead of recognizing or redefining them for the betterment of yourself or your business.
A few weeks ago, a friend apologetically announced that she was eating cereal for dinner. "Tracy, you're a grown woman!" I told her. "If you want to eat dinner at 7 in the morning then you do that. The world is your oyster and so is the schedule. Eat ice cream for dinner. Have steak for breakfast. There are no rules. We're only living with the boundaries we believe to be true."
These perceived boundaries, which you may unknowingly allow to dictate direction in your business, need only one thing to disappear. Permission from YOU. They're NOT rules – you're just allowing them to be. Easier said than done, right? So here are a few tips to support the tough love I'm dishing out.
The one sentence that has helped me and entrepreneurs around me the most with this idea is "I'm the Boss." One of our mastermind members was stressing about delaying her launch date for a new product. "Who's the boss?" I asked her. "I'm the boss!" she said. The only person who really stood to be disappointed with the launch delay was her, but her perceived boundary of sticking to a date regardless of feasibility had been a) providing an excuse and b) keeping her from doing the type of launch she really wanted to. So remember, in your business – YOU are the boss.
If you really need something tangible, make yourself a few permission slips. You can find a free download here. These obviously aren't a necessity – but they do make it more fun!
At the end of the day, there are two important takeaways I hope you remember:
The only person who can give YOU permission as a business owner, idea generator, magic maker, or more is YOU.
You owe it to YOURSELF to write all the Permission Slips you need.
Cheering you on – Erika
---
A SPECIAL GIFT FROM ERIKA TO OUR COMMUNITY:
Erika is giving our community a 10% discount on tickets to the Permission Slip Conference on Monday, December 4th!
Details below…
Date: Monday, December 4th, 2023 | 8:30am – 7:00pm
Location: The Mill & Mine, Knoxville, TN
About: A boutique conference for female entrepreneurs (by female entrepreneurs)
Discount Details: Use code LETHERSPEAK to receive 10% off tickets!
"You owe it to YOURSELF to write all the Permission Slips you need."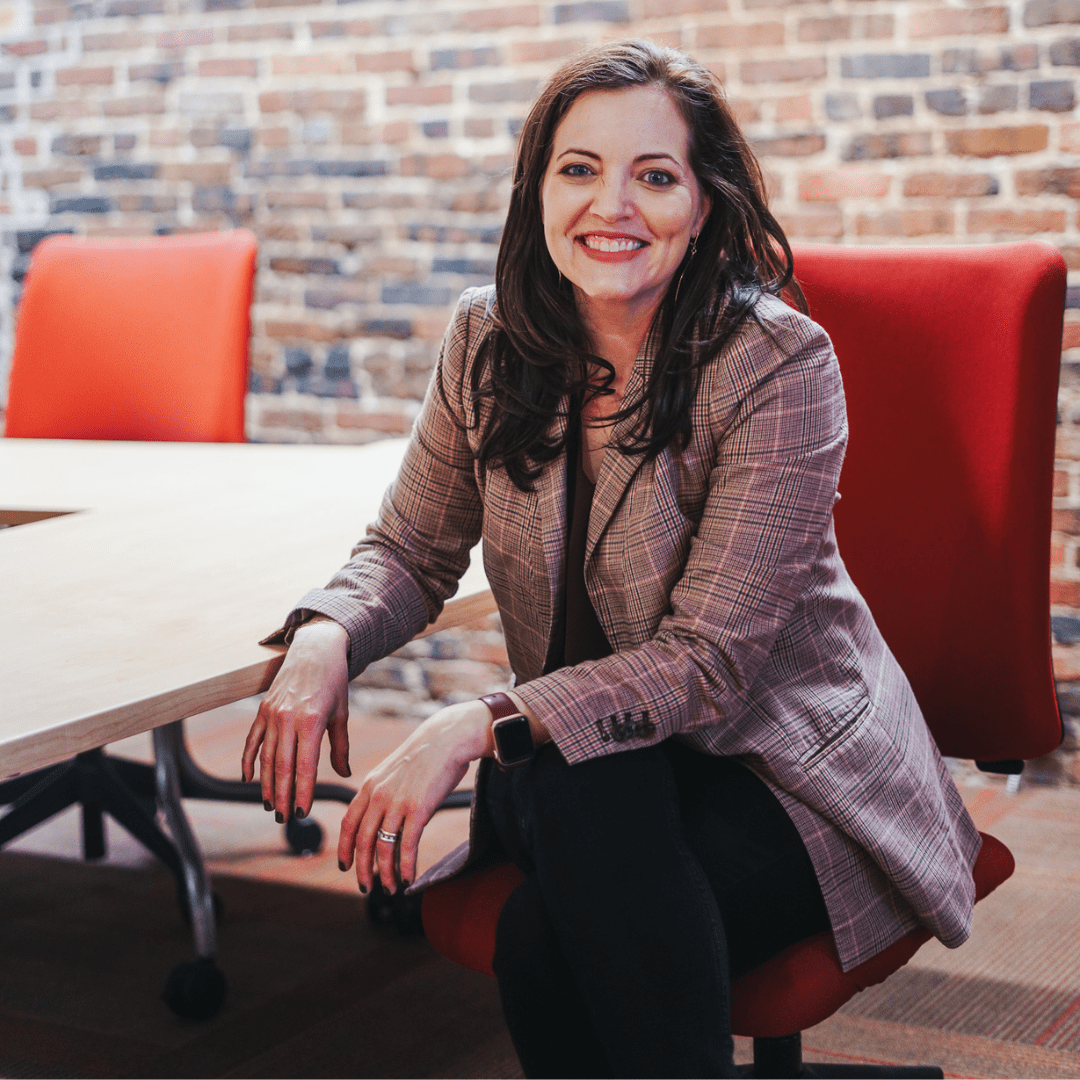 About the author »
Erika Biddix
Erika Biddix firmly believes that it's never too late to discover your purpose, that women can do anything at all, and that the power of community can create magic. She founded Aught, a company on a mission to change lives and local communities through female entrepreneurship. She now helps women to redefine entrepreneurship, success and boundaries for themselves, their businesses and their families. Erika's story is informed by community at its best, filled with women who showed her the power of collaboration over competition and mutual mentorship. She's committed to sharing this message with future generations – that ALL women deserve seats at ALL the tables (and the opportunity to build them if that's their thing!). Erika lives in Knoxville, Tennessee with her three overly confident children and professor husband, and if awake, she's likely aggressively helping someone pursue their dreams.
Share This Story, Choose Your Platform!
Whether you are just now discovering Let Her Speak or you've been with us on this journey since the beginning, chances are you've only heard snippets of the whole story - the story of Let Her Speak. And that is 100% on me. As a self-proclaimed introvert, I've struggled with talking about myself, my work, my passion, and my vision for this organization.
When you meet with as many women as I do on a daily basis, it's inevitable that you'll end up having a lot of the same conversations. What has been the most enlightening insight I've gotten from these conversations is just how much our own negative self-perceptions impact our ability to expand our power and influence.
I learned only one thing about money when I was growing up and it was that there was never enough of it. At an early age, I understood what evictions and repossessions were, probably long before I could even pronounce the words correctly.