Cultivating Your Dream Business
As summer begins to wane, the rhythm and balance between work and outdoor time has become more challenging for me. Lately, I have found myself sitting at my computer, editing photo galleries and mentally returning to the outdoor location where I was shooting, or longingly looking out the window while I update my branding guide so I can finally launch my new website. As someone trying to run a business with ADHD – and who worked as an outdoor guide for a decade before stepping into an entrepreneurship role – making the time every day to step away from my desk and tend to my flower and herb garden has become a ritual to keep me balanced. Not only does this give my mind and hands a break from electronics and hyper-focused work, it also inevitably highlights the correlation between starting a garden and starting a successful business.
Breaking Ground — Setting a Solid Business Foundation
Gardening in East Tennessee can be challenging. The soil is full of rocks and a majority of it is red clay, so those that wish to start a garden need to consider how to work with the soil by choosing crops that will survive, or by altering it in some way. As I was weeding my zinnias around my mailbox a few weeks ago, I marveled at how tough and unrelenting the ground can be. So much work has to be put into starting a garden to make sure your plants will even survive here, that early on may even question, "Is it worth it?". Through diligent tilling, mixing in compost, and selecting plants adaptable or native to our region and growing conditions, you can start with a strong foundation. The same can be applied to your business. Without a solid foundation, failure is inevitable. These are a few things that can contribute to solid ground to build your business upon:
Brand establishment
Your customer base will want to know who you are, your values, and your voice. Make sure YOU know what your brand looks , feels, and sounds like before you start marketing yourself. Ask yourself what problems your business solves. For me, I help women entrepreneurs elevate their brand through photography that shows their beauty and personality with the world. I also shoot outdoors, so that type of photography caters to brands who have a certain vibe. Add as much personality as you want, and practice telling yourself and others about your business until it feels natural.
Separating your business from your personal life
This might seem like a no-brainer, but the reason this is at the top of my list is because my work as a photographer is SO PERSONAL to start with. When I started working from home, I was spending a lot of time on my couch or bed with my laptop, and it eventually felt like my work life was invading my down time. I decided to turn our unused dining room into a home office to designate a workspace with professional (but creative and inspiring) surroundings. I don't use this space for anything else, and I don't work anywhere else in my home.
Establishing working business hours and BOUNDARIES
This can be hard for those who, like me, work in the evenings on occasion – but I always finish my workday with an activity that takes my brain from work mode to home mode. For me, that's having a cup of tea or taking one of my dogs for a walk. Resisting the urge to check emails or answer work-related texts was a challenge early on, but I've established with my clients that after a certain time of day, they may not get a response. Pro-tip: hide your social media apps in a separate folder on your phone and turn off notifications.
Other foundational steps include establishing a separate bank account to keep your business funds away from your personal finances (this will be helpful to see where your money is going and to also streamline tax season), creating and implementing a business plan, and setting up your pricing so that you're able to pay yourself. Financially sound practices are a big part of your foundation. If this is something that makes you nervous (like me!), consider outsourcing to a financial advisor to help get you started. Once you have a solid foundation for your business in place, you need to consider the best way to GROW your business.
"Without a solid foundation, failure is inevitable."
Grow, Baby, Grow! — From a Seed to a Sprout
With good soil established, planting seeds or young plants is only the second step. Once in the ground, they need fertilizing and care. Our climate in East Tennessee can be brutal in terms of precipitation and fluctuation of temperature and humidity. Putting seeds or young shoots in the ground and expecting them to thrive on their own will only result in withered plants and money out of your pocket. You must fertilize, weed, and monitor their growth on a regular basis if you want to reap the rewards of your labor. With your business, consider these two factors to encourage growth:
Marketing
Taking those brand strategies and sharing them is the next step. Unless you have a cult following or are the only person selling water on Earth, you need SOME form of marketing. While print marketing isn't dead, a majority of businesses are most impacted by online marketing, which became VERY apparent during the pandemic. A solid website is a necessity, even if you don't utilize online sales. Social media is right behind your website in order of importance, as the use of these platforms can funnel traffic directly to your website. But don't rely on just social media. If you lose access to your account (which I have seen happen to some well-established businesses), it's great to have an established email/newsletter list to have in terms of support if you have to rebuild that platform.
Networking
If the term 'networking' makes you cringe, think about this as building or finding community. This is one area where Knoxville shines! I had zero networking experience and the pandemic amplified my social anxiety, so the idea of going to an event with strangers and passing out business cards terrified me. Four years after starting my business, I have yet to attend such an event. I can still remember attending my first WiE (Women in Entrepreneurship) meeting at KEC, and the women I met there are now some of my dearest friends, clients, or partners when it comes to outsourcing for myself and my clients. This community introduced me to Let Her Speak, The Maker City, several growth opportunities, and the chance to embrace my full identity. Shameless plug, if you're not connected, let me help you – it's my passion as a Manifestor.
Implementing these growth strategies can be trial and error, and I won't say they are without risk or the fear of failure, but they have greatly impacted my business in a positive way. The community aspect in particular has truly helped me blossom into the business wonder I am today.
"There is no greater satisfaction than creating something and watching it flourish."
Harvest – Reap What Your Efforts Have Sown
After sweat equity has been paid in the garden, there is no greater feeling of success for me than slicing into a ripe tomato or melon and feeling the juice run down my chin after taking a big bite. Savoring the sweetness, I am able to look back on the days spent laboring in the sun and heat with a smile, knowing it was worth it.
When you grow something, you can revel in some of its imperfections, as it is unique from the cookie-cutter products seen elsewhere. It is hard work – but there is no greater satisfaction than creating something and watching it flourish. As the seasons progress, your business can build off past seasons of reward. Sell more this year, buy more next year. If your business is successful, invest in the next stage, even if it takes time to get to that point. And don't forget to reward yourself along the way. This doesn't have to be only for big accomplishments. I will often treat myself to little wins, like a solo dinner starting with dessert for sending out my invoices on time. Recently I celebrated a financial milestone by purchasing a new camera body, which will in turn allow me to continue to grow both artistically and financially.
With Fall approaching – which for me is one of my busiest seasons – I am reminding myself to slow down and enjoy the fruits of the last several years. I look back at some of the amazing connections I've made, women I've photographed and businesses I've helped grow, windfalls, and tough months – all with a smile. I hope you can also consider how closely your business can lean into the cycle of nature, and give yourself the grace to take things one step – and one season – at a time.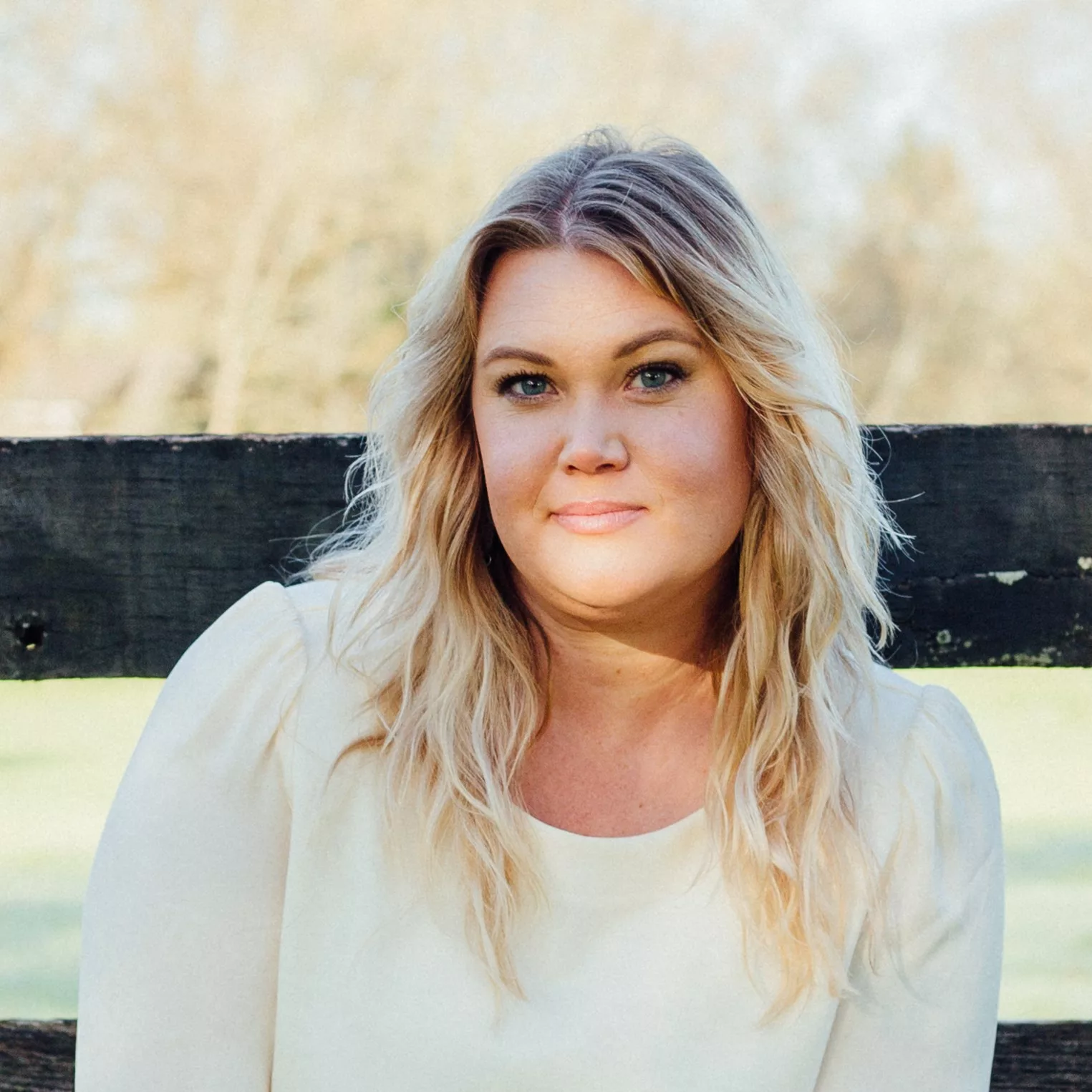 About the author »
Rachel Woods
Rachel Woods is a natural light portrait, product, and branding photographer who loves to find inspiration through nature. She also has several years of social media marketing and management experience (and is the face behind the Let Her Speak social media accounts), guiding horseback rides, driving carriages, and teaching lessons at Blackberry Farm and Blackberry Mountain. As a Manifestor, she thrives on connecting other women with people who can help grow their business, even if she's not the perfect fit. You can find her on social media while she is working on launching a new website, linked below:
Share This Story, Choose Your Platform!
I spend a lot of time around people currently running businesses, and planning to start new businesses. These self-proclaimed "entrepreneurs" are often focused on the "hack" that will make them successful.
Rules have reasons, as I often tell my kids. And just because you don't like them doesn't mean you don't have to follow them. They're designed to keep us safe, to account for others that exist around us, and to maintain societal expectations. There are processes to challenge and possibly change them. But they are what they are.
A few months ago, a group of women came together to discuss plans for the 2023 Let Her Speak Women's Summit. Lots of new ideas were shared both from women who have attended the event in the past and those who were new to the Let Her Speak community. One idea that was shared was from our friend, Erika Biddix of Aught. She mentioned an activity she participated in at a conference earlier in the year that involved a collective story written by the attendees of the event.