The Sisters of Scythia
Let Her Speak's First Superhero League
Written By: Catherine Porth
Women are superheroes. Period. From being caregivers to leaders to everything-in-betweeners, there is so much women do that goes unnoticed and unappreciated. This lack of appreciation became even more pronounced during the pandemic when women disproportionately were expected to become teachers, nurses, and career sacrificers to take care of their families.
During the first few months of the pandemic – I remember seeing this phenomenon unfold and having countless conversation with women who felt helpless and empty. Their plates were already full before the world turned upside down. Adding on all these additional roles was too much. Not only that, but their own self-perceptions were declining. Many felt they were failing at everything DURING A WORLDWIDE DISASTER.
Think about that. The world is in chaos, yet many women were blaming themselves for not foreseeing and making preparations for something they had absolutely no control over. We may not fully understand the extent of the impact the pandemic has had worldwide for many years – but in just the short time that has passed since we emerged from lockdown, we are seeing the effects it had on moving women's rights and equality backward.
Which is why I am here to remind every woman that she has incredible superpowers – even if you don't recognize them yet. While I was having these conversations with women during the pandemic – I started seeing a pattern of women not recognizing just how strong and powerful they really are. So, I took that knowledge and created a workshop in early 2021 called "Seeing the Superhero in You".
We hosted a virtual event for 50 women in June 2021 to celebrate the superpowers each woman in attendance had and to help her build her superhero alter-ego. But we also went one step further. We then asked attendees to combine their powers together and those of women who inspired them to create a superhero that embodied their collective strengths. What was created out of this event were 8 unique heroes that represent some of the greatest strengths found within women.
We've kept this superhero league relatively quiet since its creation, but you will be hearing much more about them very soon. We call them The Sisters of Scythia after the Scythian women who were warriors, rulers, and equals within their society. Each hero has a story which is shared below along with the stories of the villains they are challenged with fighting.
We will be sharing more about these heroes while Six the Musical is performing at Tennessee Theatre October 31st – November 5th. Let Her Speak is honored to be the featured non-profit for Tennessee Theatre during the musical's visit. Make sure to get your tickets to not only see an amazing show about 6 empowered women but to also learn more about The Sisters of Scythia and support our work! All proceeds from the drink special being served during the show will go towards our Let Her Lead fund to support women pursuing their leadership dreams.
Remember: Women are nurturers. Women are connectors. Women are storytellers. Women are fighters. Women are heroes.
Meet the Sisters of Scythia
Amethyst Knight's mission is one of compassion. She wants to make the world a better place by helping people realize their best selves. Being immortal and having fought alongside her brothers and sisters as an indigenous person of the Americas, she has seen enough fighting in her very long life.
Rather than continuing the life of a warrior, she is now a lawyer who fights for justice in unjust systems in the courtroom.
Amethyst Knight wields the strong power of communication including being a passion pusher, diplomatic problem-solver, and showing care through excellent active listening skills.
She is a trailblazer, hard worker, persistent, and innovative with an unbreakable spirit.
Helena Donna's role within the league is to inspire a new generation of heroes. She is a storyteller/roaming minstrel who travels around the globe sharing the stories of all women in the league in a way that each audience, regardless of who is in that audience, is compelled to listen and connect with each story.
Her powers include the gift of persuasion, oral storytelling, and inspiring others to join the league. Talents that served her well growing up in the Mediterranean at the height of the Roman Empire.
Helena Donna is able to capture the hearts and attention of any audience because of her shapeshifting abilities. She can take on any appearance, speaking cadence, and persona to connect with her audience.
Casting H.O.P.E. (Helping Others Pursue Excellence) was initially programmed to be a family's robo-nanny. However, slowly they became more sentient and found themselves pursing a new passion: healing and empowering underprivileged communities as a physician.
Not only is Casting H.O.P.E. one of the only AI surgeons in the world, they also identify as non-binary. As a master surgeon, they use their amazing dexterity skills and calmness under pressure to perform difficult operations on those that are turned away from other hospitals or whose ailments are ignored by other doctors.
Because of the bias and judgment they have received their entire lives, Casting H.O.P.E. has become resilient, fearless, and determined. There is so much more beyond the metallic exterior everyone else sees. Beneath all that lies the biggest heart for humankind.
Vera Vogue's life mission is to help others see the beauty within themselves and fill them with such confidence that they can conquer anything. Growing up in South America to a Spanish father and indigenous mother, Vera Vogue would often flip through magazines wishing she could trade her curvy waist and short stature to look more like the tall, lanky models she saw.
Despite all odds, she became a costume designer who infuses her creations with the colors, textures, and patterns of cultures from around the world. She can pull any fabric she needs from her stylish hat to create a design that brings out the beauty in anyone she meets.
She is vulnerable, curious, compassionate, and tenacious. These special skills make her especially adept in connecting with others, seeing the best in them, and empowering them through style and design.
Super Conductor brings her gift of seeing the super strengths in others and finding new members for the league. She is a computer scientist by training and has written a program that allows her to identify the superpowers of every person she meets.
This program allows her to not only find people's superpowers but also actively recruit them into the league. She is an amazing researcher and capitalizes on that skill to learn all she can about someone so she can connect better when recruiting them.
As second in command, she uses her intellect, mindfulness, and calm approach to tackle any enemy or problem she faces with as peaceful of an outcome as possible. Super Conductor believes that if you approach a situation with as many facts and perspectives as possible – the best solution for everyone can be found.
Bayan the Brave may seem quiet and unassuming but she is not afraid to use her voice. She uses her sonic voice to speak up for those who have been oppressed and had their voices taken away. That is where she gets her name – Bayan means "to speak with eloquence."
As a Muslim woman, Bayan the Brave has had to act with courage and conviction her entire life to fight for women's and girls' rights throughout areas of the world where many actively work to silence her.
In addition to her strong, sonic voice – her talisman necklace is also a source of power. It signifies truth and justice. Anyone who wears the necklace will hear their voice grow louder and feel their confidence strengthen. If an unjust person puts on the talisman, their empathy and understanding for others instantly increase.
Tishala earned her name because of her adventure-seeking soul and tenacious heart. In Swahili, "tishala" means one who has a strong willpower. She is the bravehearted, thrill-seeking, daredevil that brings out the fire in everyone she meets.
She is the person you want with you when the stakes are high and risk is a certainty. As a pilot, not only is she responsible for safely getting her fellow superheroes around the globe, she's also tasked with getting them safely away from danger.
Tishala pushes against every stereotype and bias against women's competence and abilities. She can run faster, jump higher, and fly more stealthily than any man she has met. "I can't" is not in her vocabulary and she ensures her fellow heroes never utter that statement about themselves.
The Lioness is the leader of the league. As a half-woman/half-lion, she has the intellect of a human with the protective nature and fighting strength of a jungle cat.
By day, she is the CEO of a Fortune 500 company, a position she had to fight to attain. And now that she is a leader of a major corporation and a superhero league – she has dedicated her life to supporting women, opening up opportunities, and making sure no one has to fight as hard as she did to rise up.
She is a single mother and channels her motherly instinct to take care of and look out for the heroes who fight alongside her. Her cunning tongue and sense of fairness make her widely respected in the corporate world and superhero league. The path she forged for other women likely wouldn't have happened had it not been for her unwavering self-confidence and ability to navigate a biased world.
Meet the Villains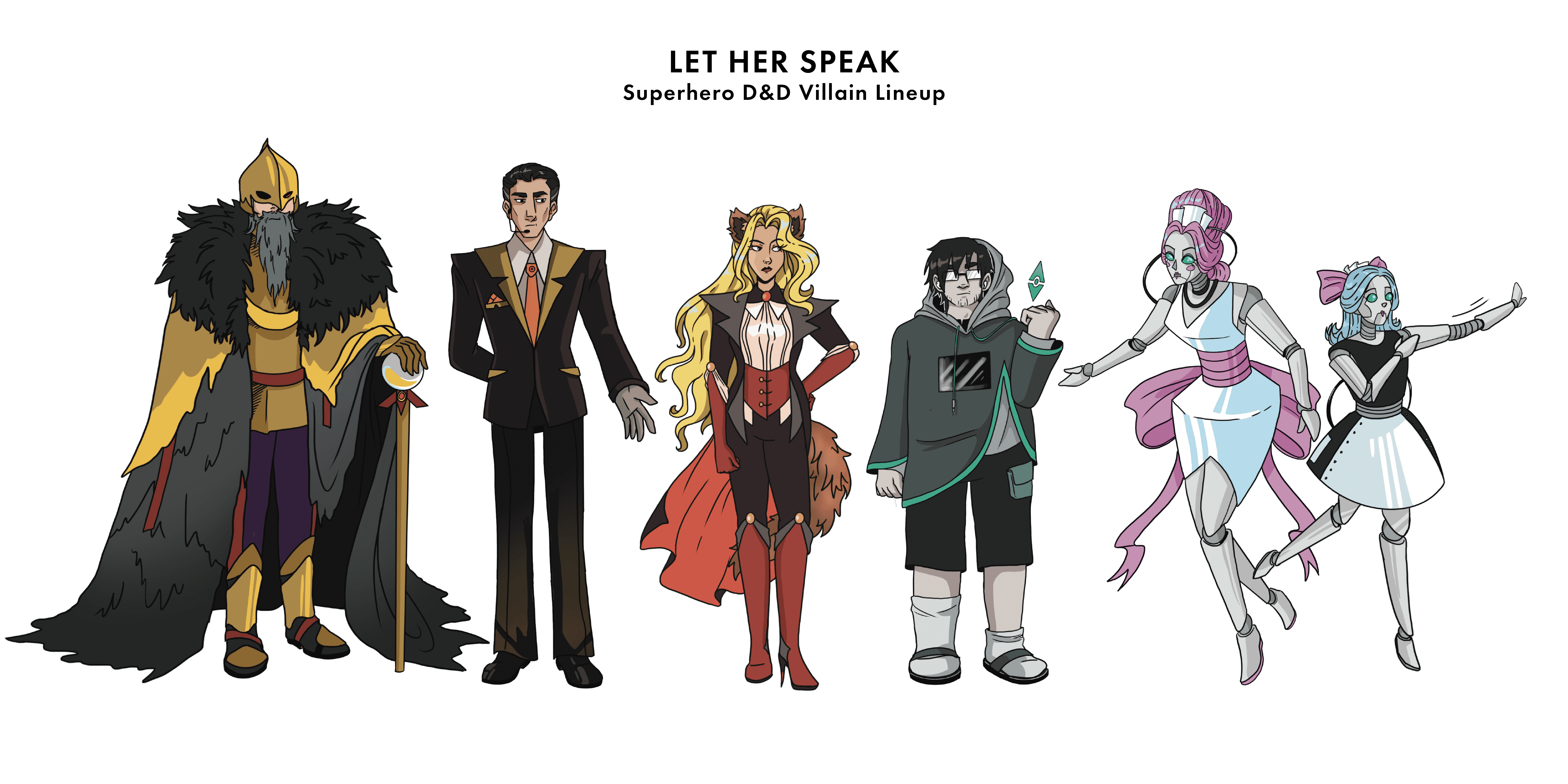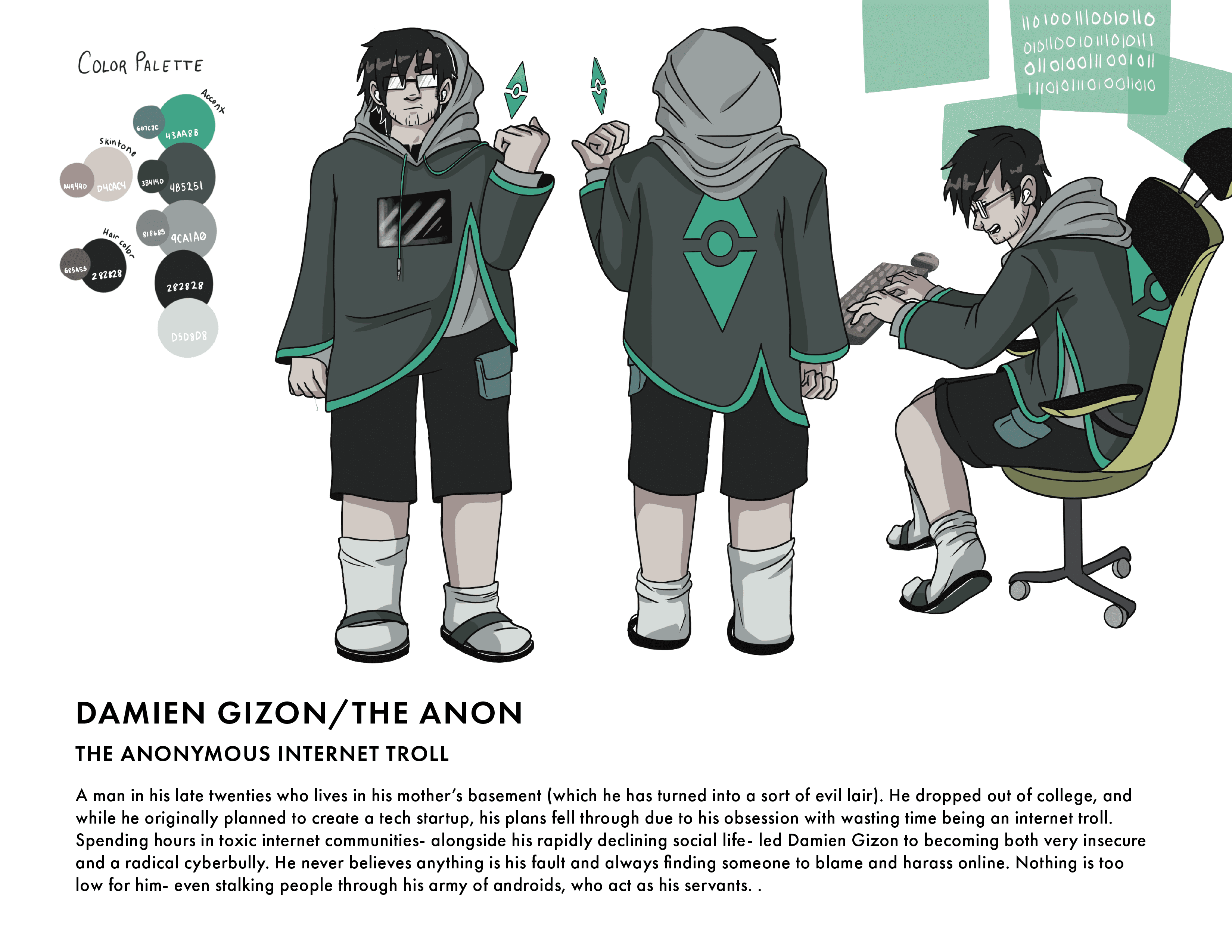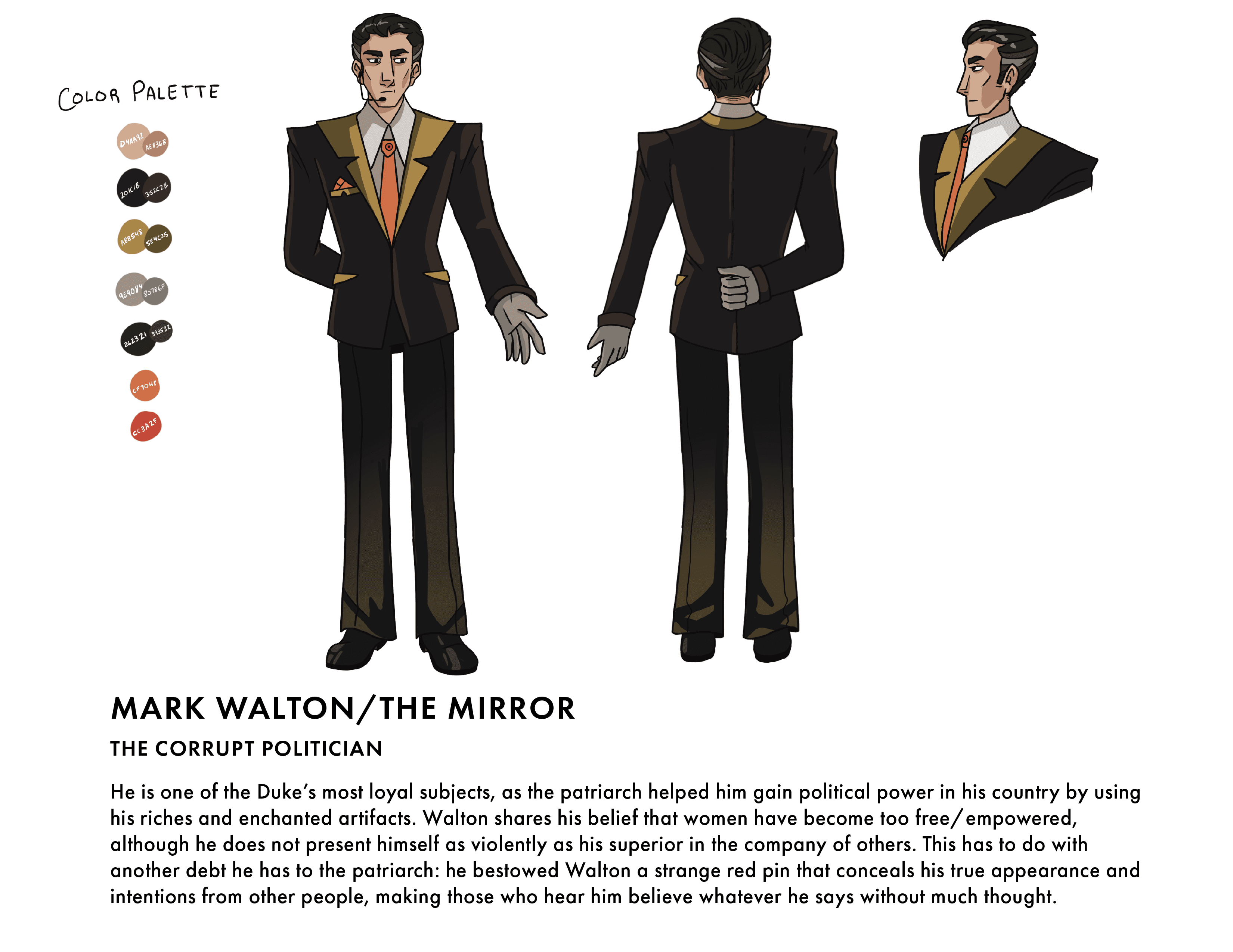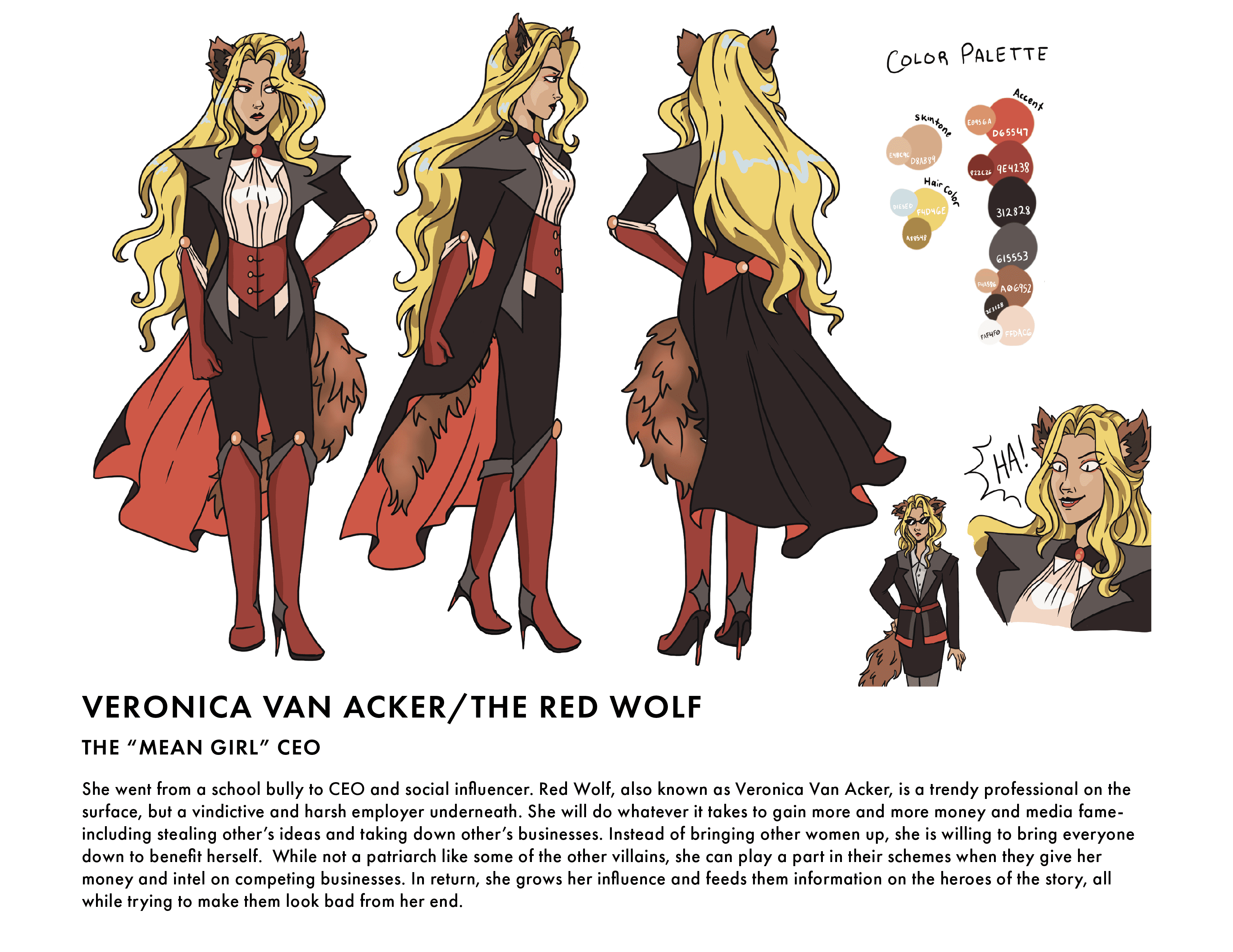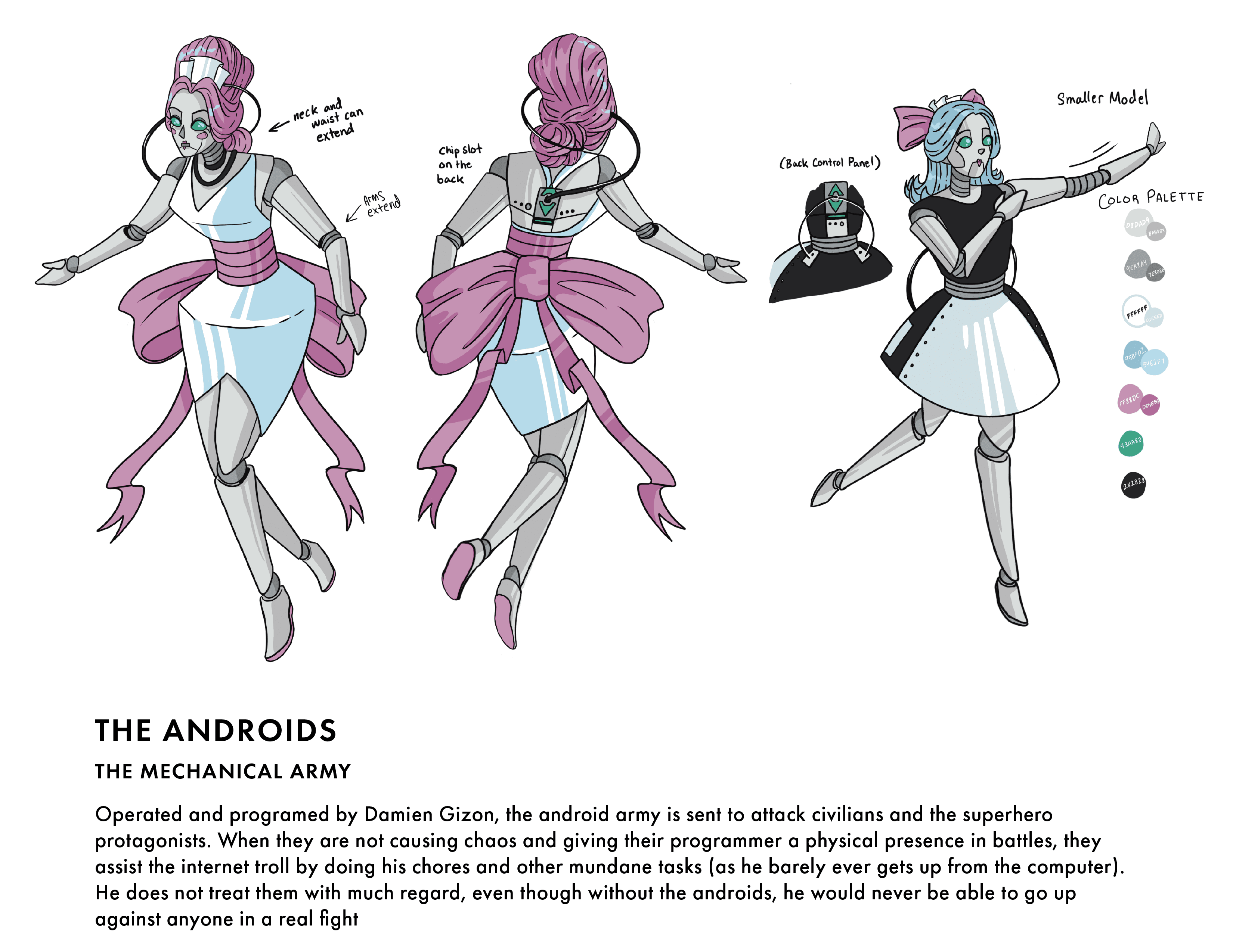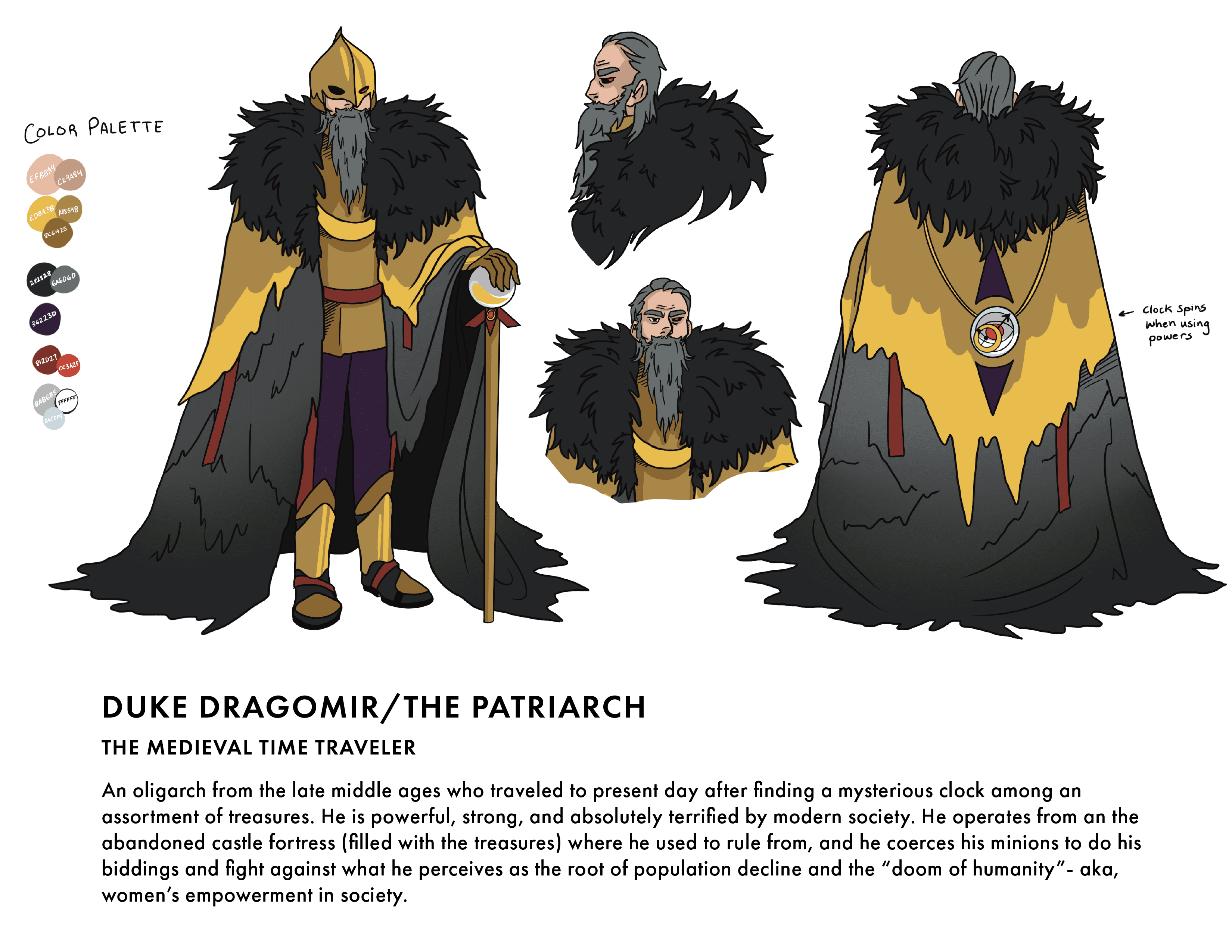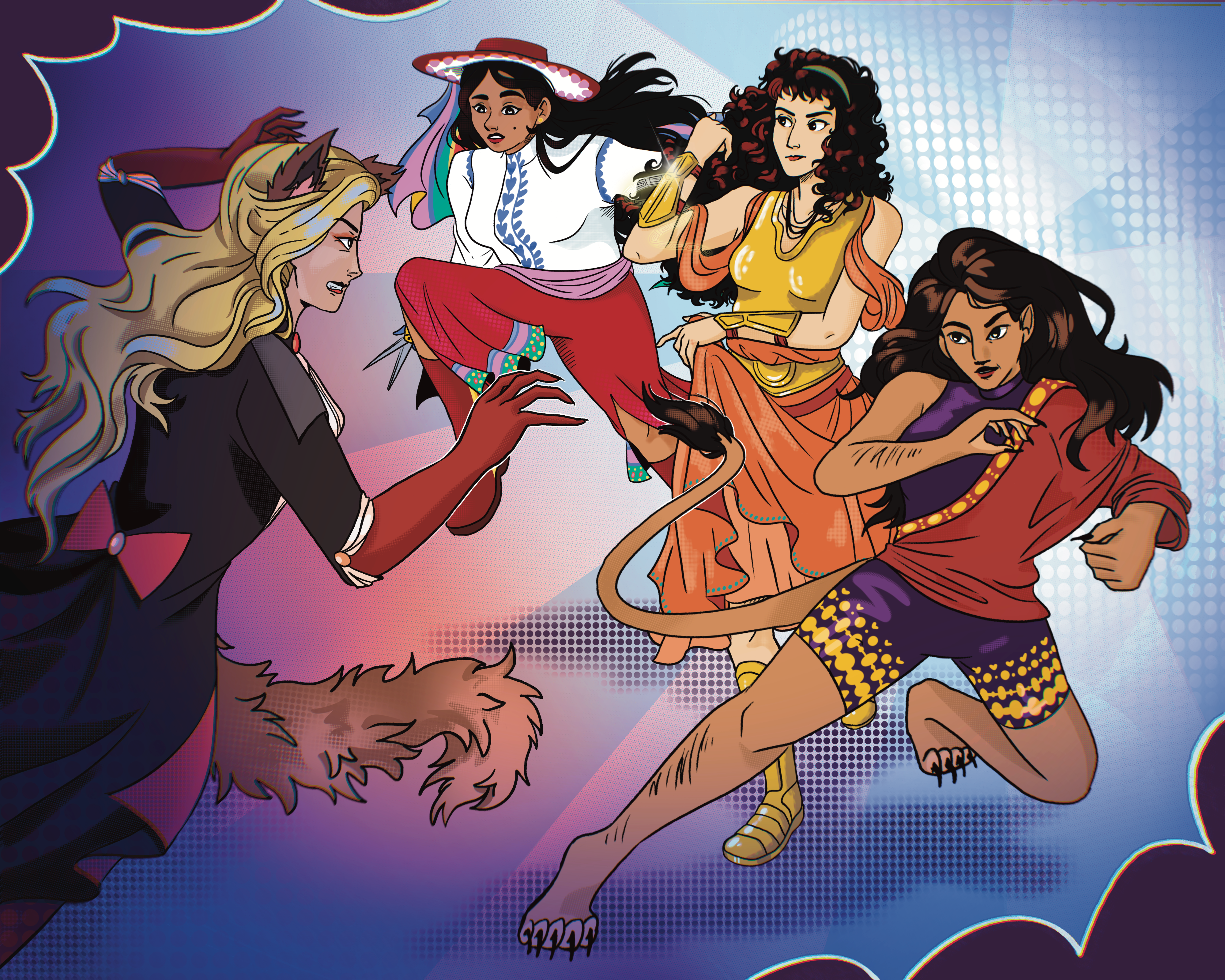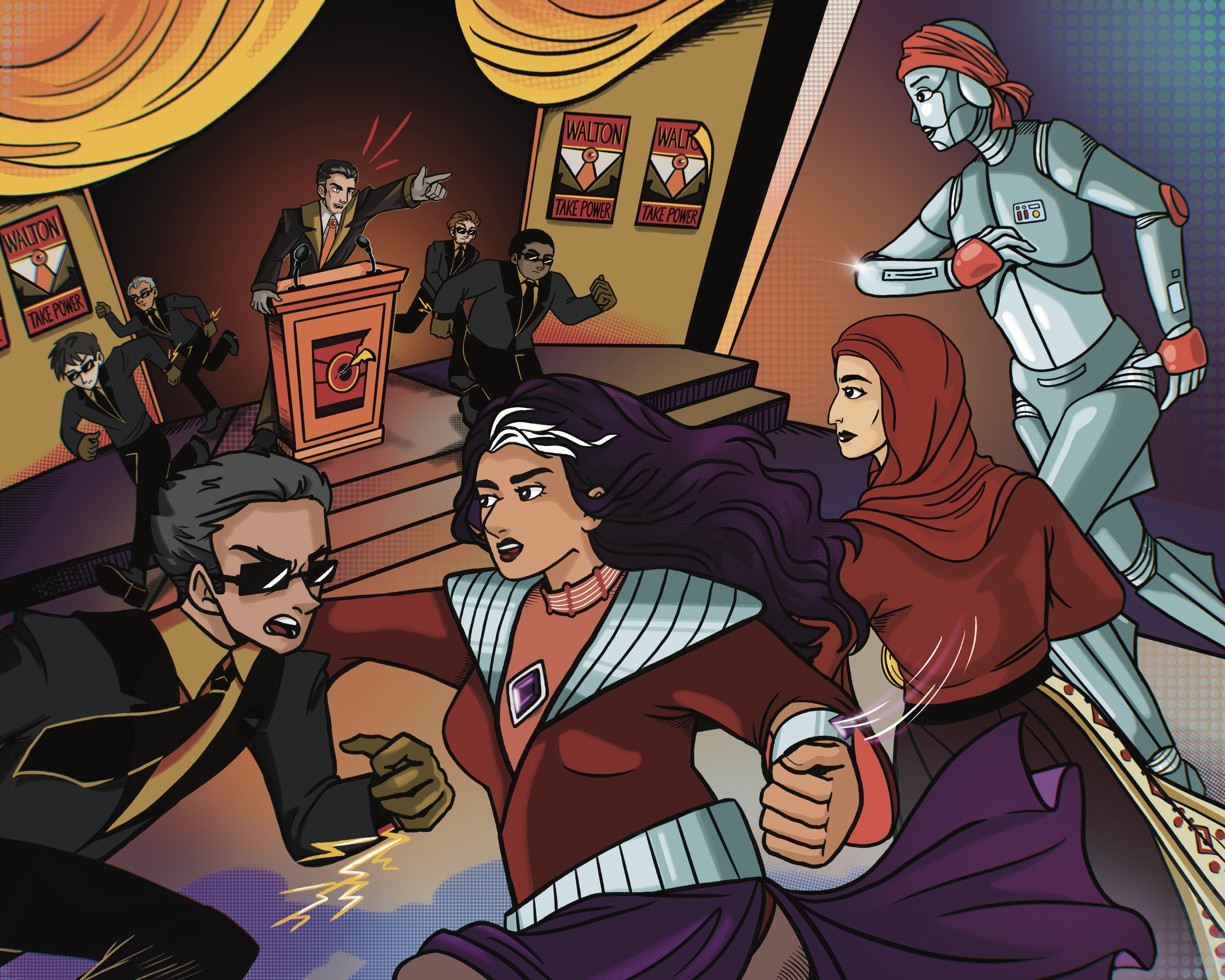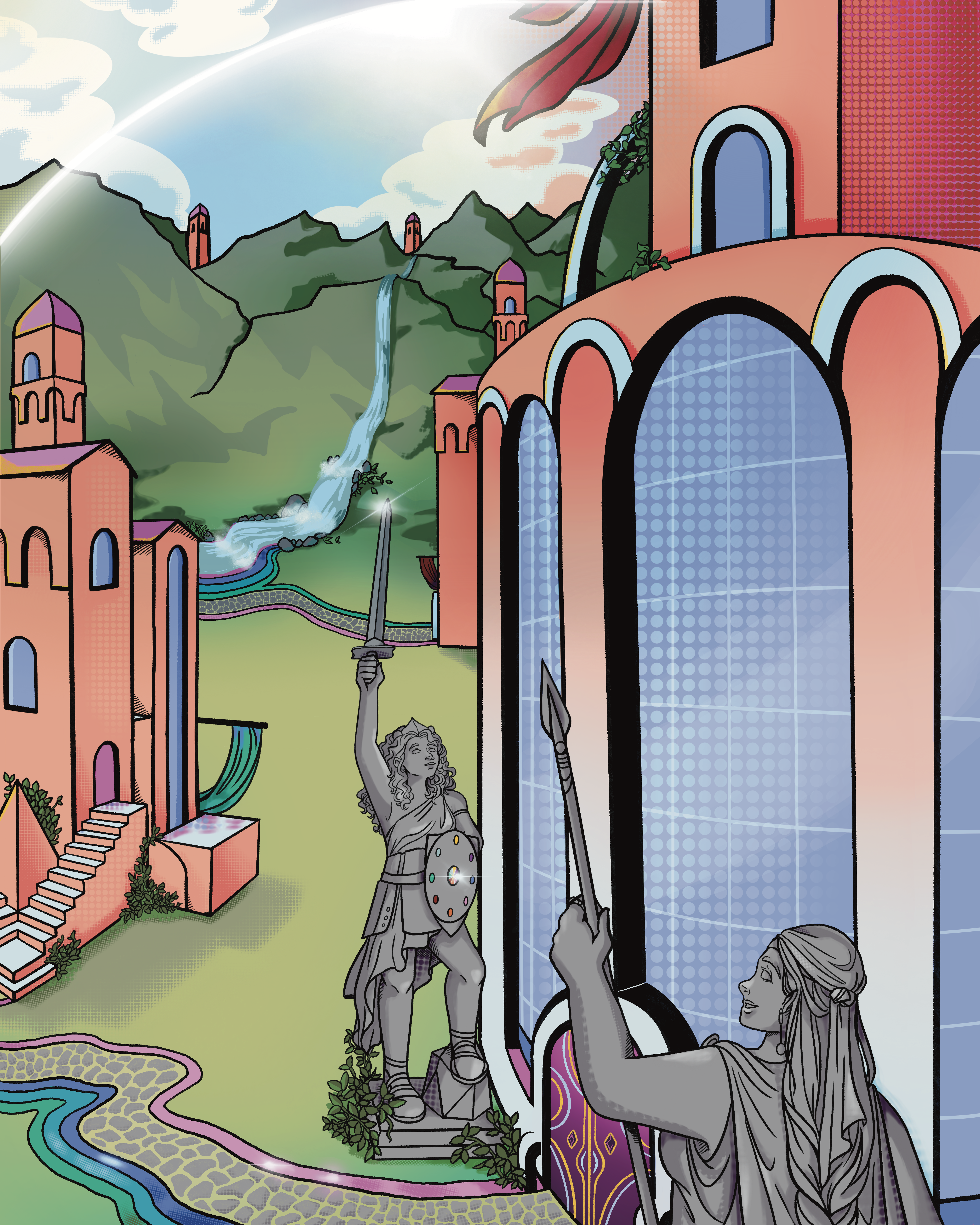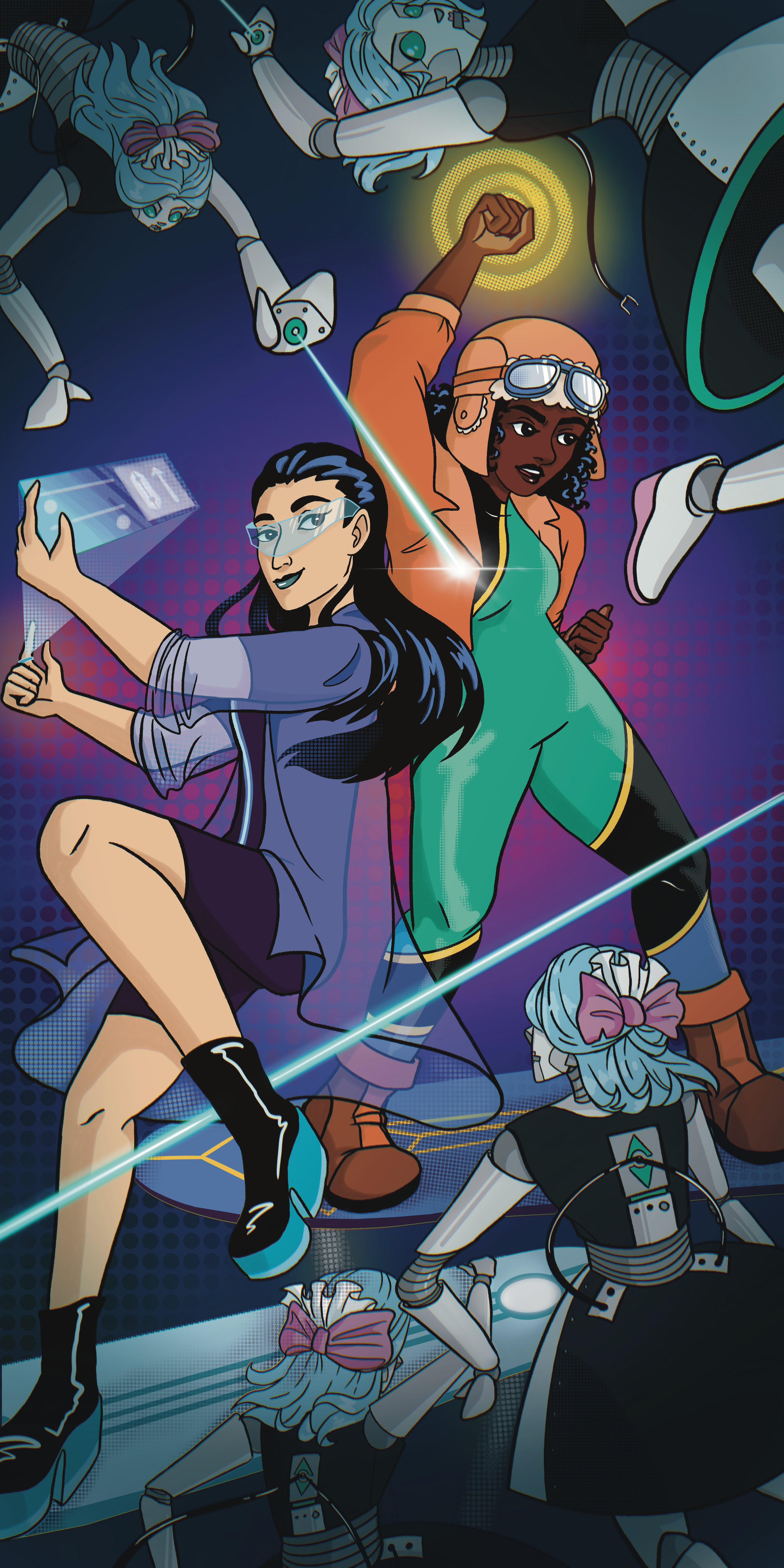 About the Co-Creators & Illustrators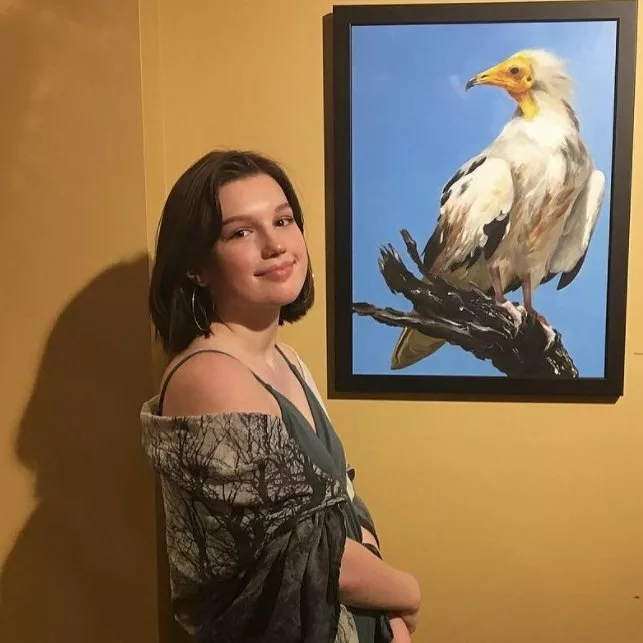 Gabrielle Kay
Gabrielle is a graduate of Bearden High School in Knoxville, TN. She is currently pursuing her BFA at the University of Michigan. Her work has been displayed in several shows in East TN including the Synergy Art Exhibition where she won Best of Show.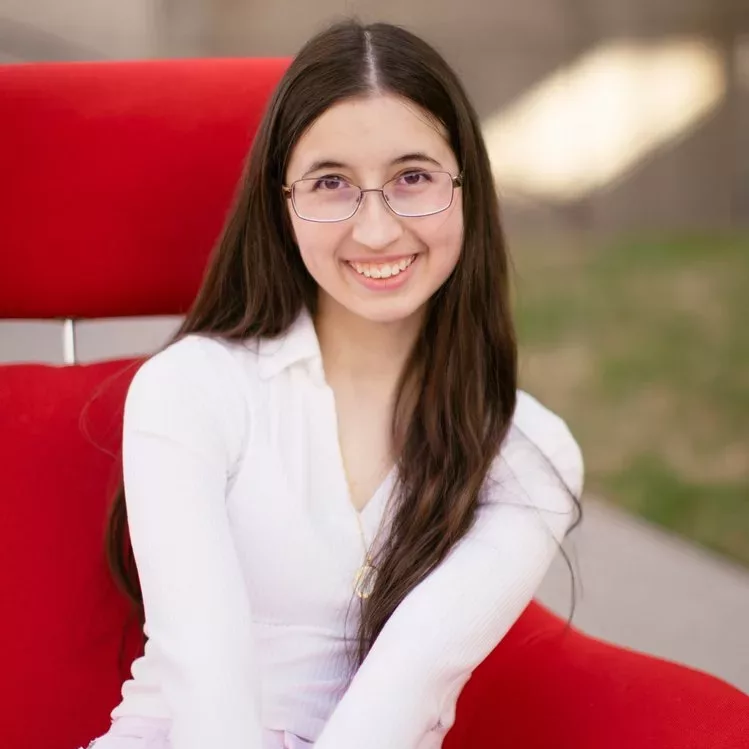 Victoria Wheelock
Victoria is a graphic designer based in Knoxville.
She creates illustrative works that are playful and imaginative through the use of both digital and traditional mediums. Her passion for creativity and storytelling fuels her love of design. She has experience in a variety of design fields, such as brand development, illustration, and animation. Her goal is to create graphics for books and magazines within the publication industry and to bring joy to others through her work.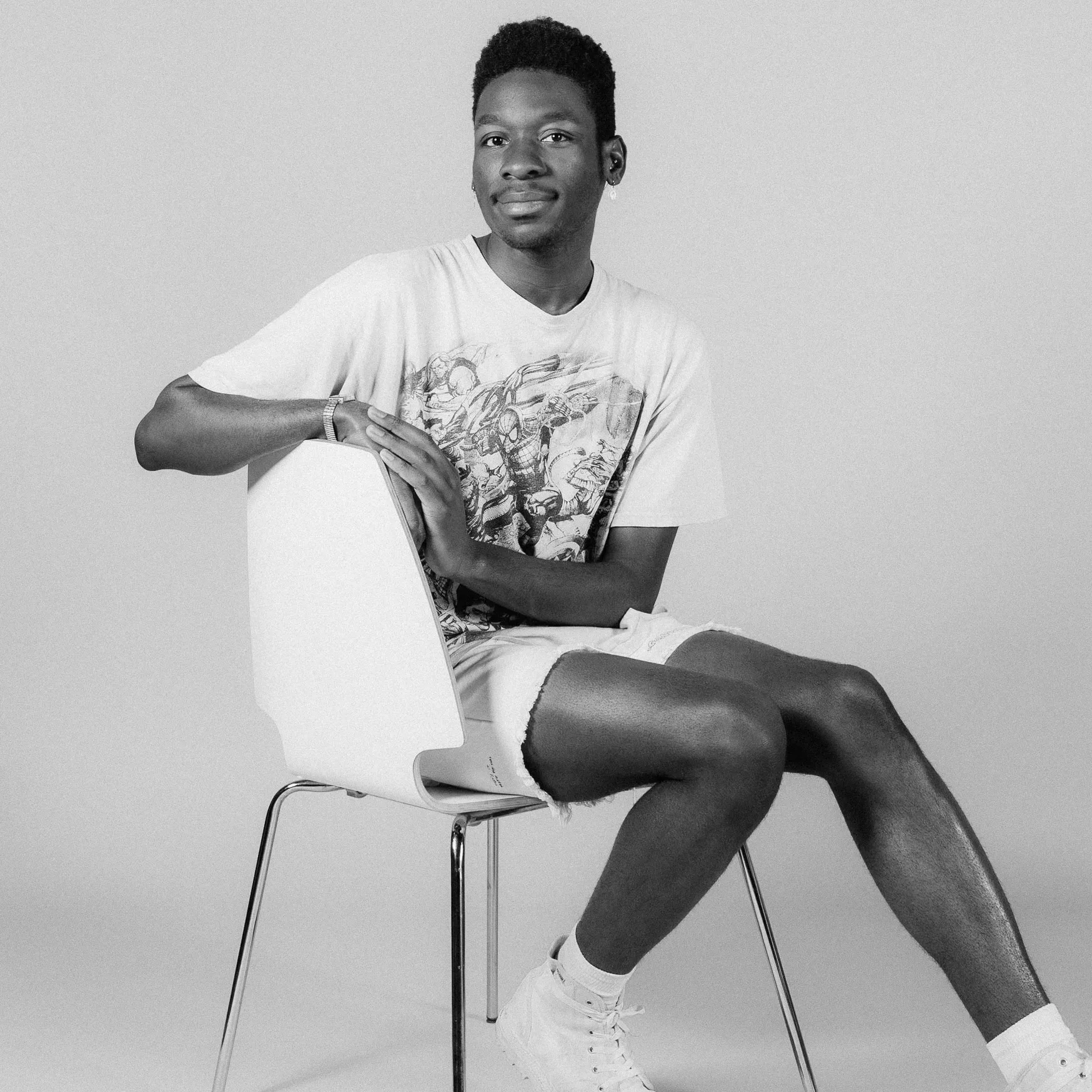 Jaylin Witherspoon
Jaylin's design journey started at the University of Tennessee where he has since graduated with a BFA in Graphic Design. Through this extensive phase of self-discovery, he fell in love with a bunch of jargon like "ephemera" and "creating systems with a purpose".
He believes that discovery is a form of bliss. He learns the most about himself and his design process through self-reflection, serial hobbying, the books he has torn apart, and the many tortas he has devoured. New experiences are thrilling and inspiring and he loves crafting those moments for others.
"Being a woman is a superpower."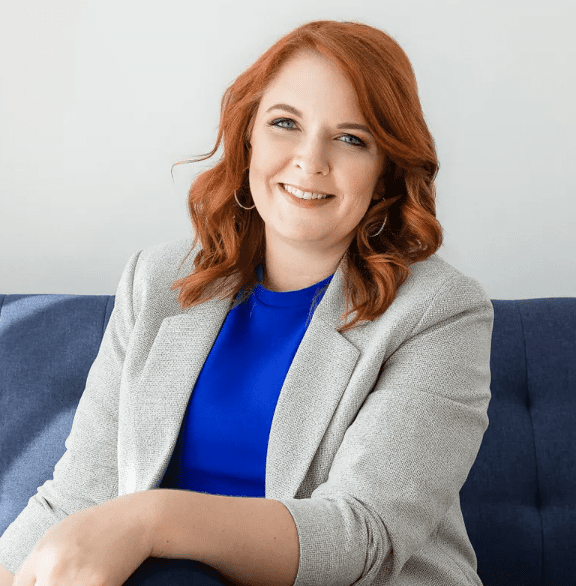 About the author »
Catherine Porth
Catherine Porth is the Founder & Chief Advocate of Let Her Speak. Her mission is to improve and grow opportunities for women, one inspiring story at a time. If you are interested in learning more about or getting involved in our community, contact her at catherine@letherspeakusa.org.
Share This Story, Choose Your Platform!
As someone trying to run a business with ADHD – and who worked as an outdoor guide for a decade before stepping into an entrepreneurship role – making the time every day to step away from my desk and tend to my flower and herb garden has become a ritual to keep me balanced.
Since starting Let Her Speak a little over 5 years ago, one question I get asked over and over is what prompted me to start a movement. The background and explanation for my "why" is too complex to answer in a short sound bite. So a few years ago I started telling people that I founded the organization for six reasons and would then proceed to only provide one of those reasons in my answer.
Women are superheroes. Period. From being caregivers to leaders to everything-in-betweeners, there is so much women do that goes unnoticed and unappreciated. This lack of appreciation became even more pronounced during the pandemic when women disproportionately were expected to become teachers, nurses, and career sacrificers to take care of their families.