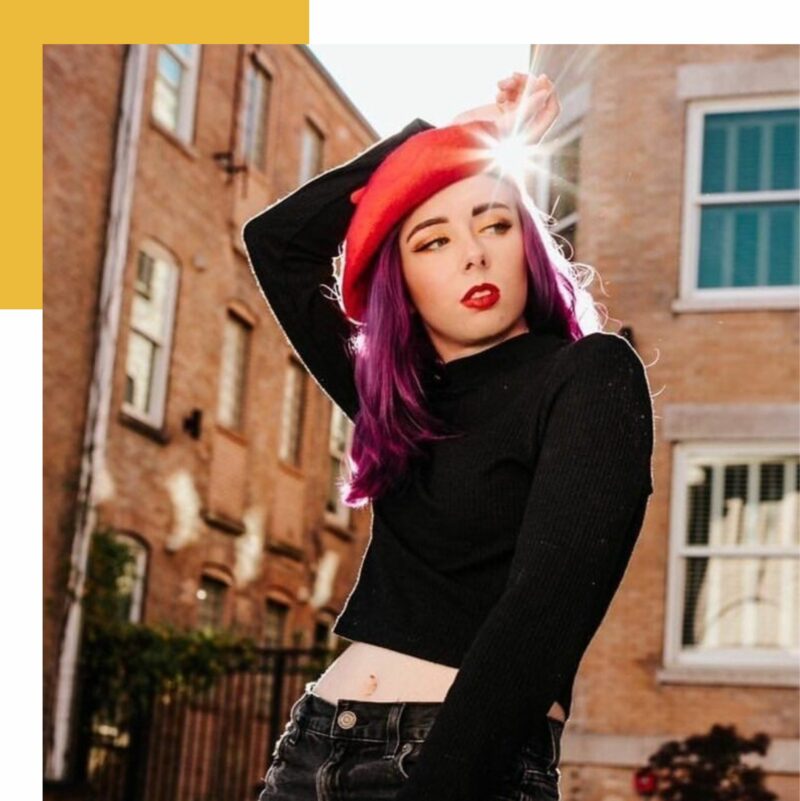 OUR HISTORY, OUR VOICES PROJECT
The Chloe Allison Melton Exhibit
I am inspired by nature and energy.
I want to know why things happen.
I am very curious. In a way, my art documents that.
I also consider art my platform to communicate about important issues.
I love that I can use art to inspire others. It allows me to show viewers a perspective they may not have otherwise considered.
In a world where everyone is seeking change, I believe the pivotal role of the artist is to be a messenger of the many perspectives people have.
I also love to include empowerment as one of my themes.
The pieces submitted include:
A clothing collection I did based on women's empowerment

A painting I call "Persistence" (based on the persistence of a strong woman)

"Mother Nature" (acrylic on canvas inspired by an essay I wrote called: My Mother, Nature)
I'm an East TN native who grew up playing outside crushing poke berries, painting on tin with rocks, and digging in the red clay of my backyard. Now I'm a potter! I started my body vessel project in September of 2020 after a diagnosis of a chronic illness. Since then, it's blossomed into a wonderful exploration of loving my body, its limits, and overcoming shame around my illness and imperfections.
I am inspired by the wonders of Spiritual encounters and scientific discovery, by Nature, by Peoples, and by the remarkable diversity in every element of life. My writing is a reflection of what I see and especially the way I see it, and is a celebration of the Oneness echoed throughout all creation.
I am inspired by everyday things, creative design, books, music, movies, growing things, and–most of all–people. People I know, people who lived long ago, and the people who now live only in my imagination, such as my grandparents or people I meet in books.