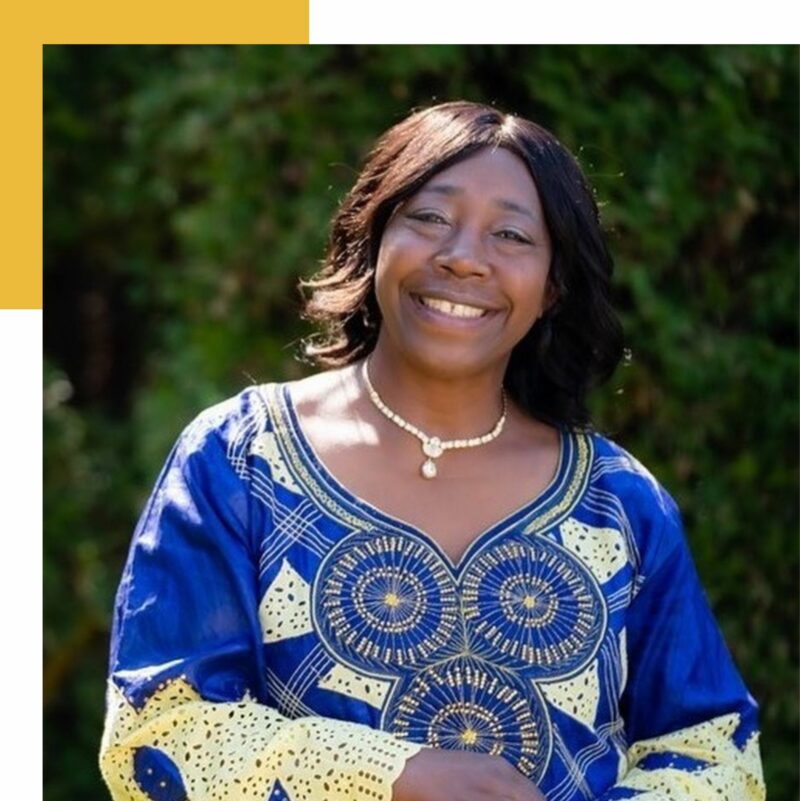 OUR HISTORY, OUR VOICES PROJECT
The Drocella Mugorewera Exhibit
I am a woman of faith, and I use that to help people to reach their potential. I am proud to lead an organization that welcomes refugees and asylees and helps them to be self-sufficient and to become productive and contributing members of our community.
I am also inspired by people who are successful in making an impact to transform people's lives. Of course, I am inspired by the role of women and their contributions in all areas of life.
Educating women is educating society. I am thankful for the welcoming community and volunteers who help refugees, asylees, and special immigrant visa holders to integrate in our communities.
As a former refugee, I am grateful to the people who helped my family and me thrive toward giving forward in our new home.
I applaud and celebrate every woman in the whole world, and I wish them a happy International Women's Day on March 8.
Connect with Drocella Mugorewera »
My name is Emerald Green and I am a photographer in Atlanta, GA. My submissions include images of women throughout the 2020 protests that were held throughout GA as well as Louisville, KY. I thought about what was asked of me, about me telling about myself and my work. While I was at different protests, I saw that there were only white men who were capturing moments.
I'm an art educator who is inspired by color and everything fun. I've always been fascinated with stars, bright colors, and art that may be considered childlike to some. But nothing makes me happier than women having fun without worrying what others think, so it empowers me to make art that radiates happiness and fun.
I share these stories because I believe the spirit of a woman is one of a warrior. We are designed to withstand pain but the magic is in transforming it into greatness. Human beings have the power to create beauty from any circumstance, if the belief in self-worth and love is strong enough to bring yourself out of darkness.