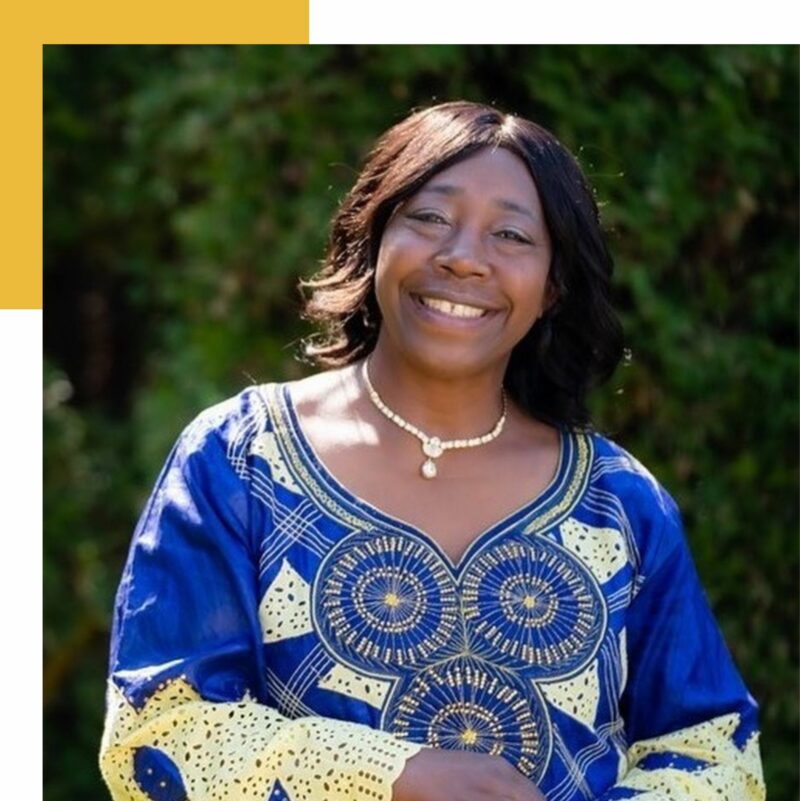 OUR HISTORY, OUR VOICES PROJECT
The Drocella Mugorewera Exhibit
I am a woman of faith, and I use that to help people to reach their potential. I am proud to lead an organization that welcomes refugees and asylees and helps them to be self-sufficient and to become productive and contributing members of our community.
I am also inspired by people who are successful in making an impact to transform people's lives. Of course, I am inspired by the role of women and their contributions in all areas of life.
Educating women is educating society. I am thankful for the welcoming community and volunteers who help refugees, asylees, and special immigrant visa holders to integrate in our communities.
As a former refugee, I am grateful to the people who helped my family and me thrive toward giving forward in our new home.
I applaud and celebrate every woman in the whole world, and I wish them a happy International Women's Day on March 8.
Connect with Drocella Mugorewera »
I am inspired by grandmother. She grew up in the Roaring Fork community in Gatlinburg, TN. She lived to be 94 yrs old and loved to make things. First, out of need then for joy. She was fantastic. I hand stamp metal and vintage flatware to make jewelry and gifts. I have some of my work in local shops in Clinton, TN where I live.
This submission is about a production I hosted for women of color! It was to inspire them and others about how confident, radiant and strong we (as women) can be! This production was to support, honor and recognize these women who have built a life of strength, confidence and success.
I'm an art educator who is inspired by color and everything fun. I've always been fascinated with stars, bright colors, and art that may be considered childlike to some. But nothing makes me happier than women having fun without worrying what others think, so it empowers me to make art that radiates happiness and fun.