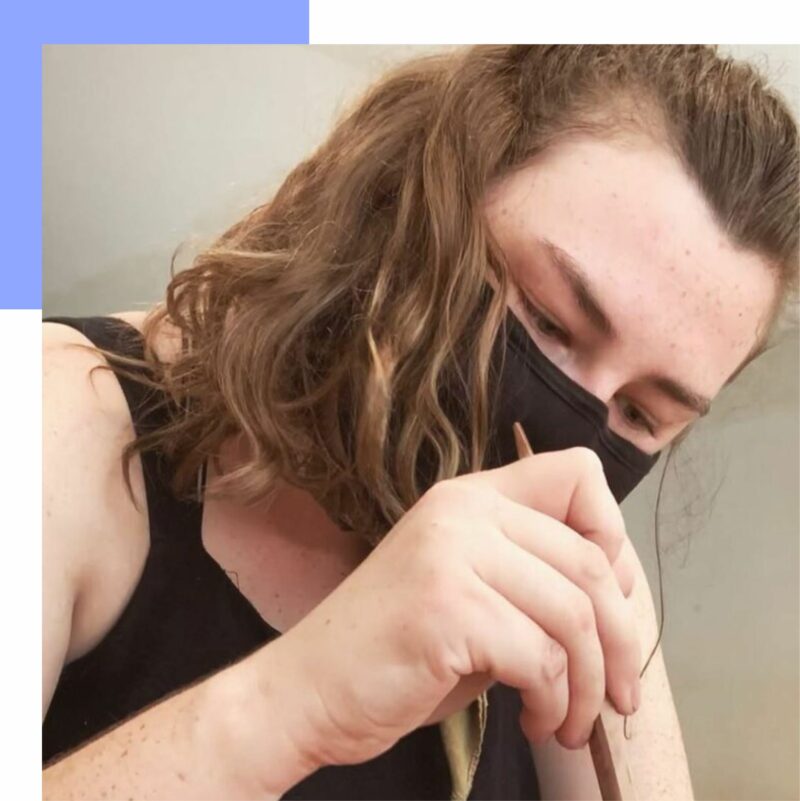 OUR HISTORY, OUR VOICES PROJECT
The Liberty Collins Exhibit
I'm an East TN native who grew up playing outside crushing poke berries, painting on tin with rocks, and digging in the red clay of my backyard.
Now I'm a potter!
I started my body vessel project in September of 2020 after a diagnosis of a chronic illness.
Since then, it's blossomed into a wonderful exploration of loving my body, its limits, and overcoming shame around my illness and imperfections.
It's also been hugely influential in beginning more conversations with women around me as they find their own struggles represented and the strength to discuss them.
I am humbled by the journey of these body vessels and the connections I've made by sharing them.
The MeToo Art Project launched October 2017 and is designed to (1) give survivors of sexual violence another vehicle by which to speak their truth about their experience, (2) be a means by which to hold perpetrators accountable, (3) raise awareness of the epidemic of sexual harassment and assault, and (4) be a means by which solidarity is shown- without regard to gender- with and to those who have experienced this type of life-altering attack.
My love for art was influenced by my Welsh roots, and my ability to explore museums and gardens in Europe. I am active in the Knoxville Arts Alliance and I participate in art shows in the state of Tennessee as well as surrounding states. For Women's History Month I have chosen to display a couple of different pieces I have curated over the years.
I write to understand my world. This poem is about my mother who died in April of 2019. There is so much I wish I would have asked her. She would be thrilled about my debut novel, "The Lockhart Women", which will be published in June of 2021 by She Writes Press. The novel is dedicated to my mother but is not about her at all.