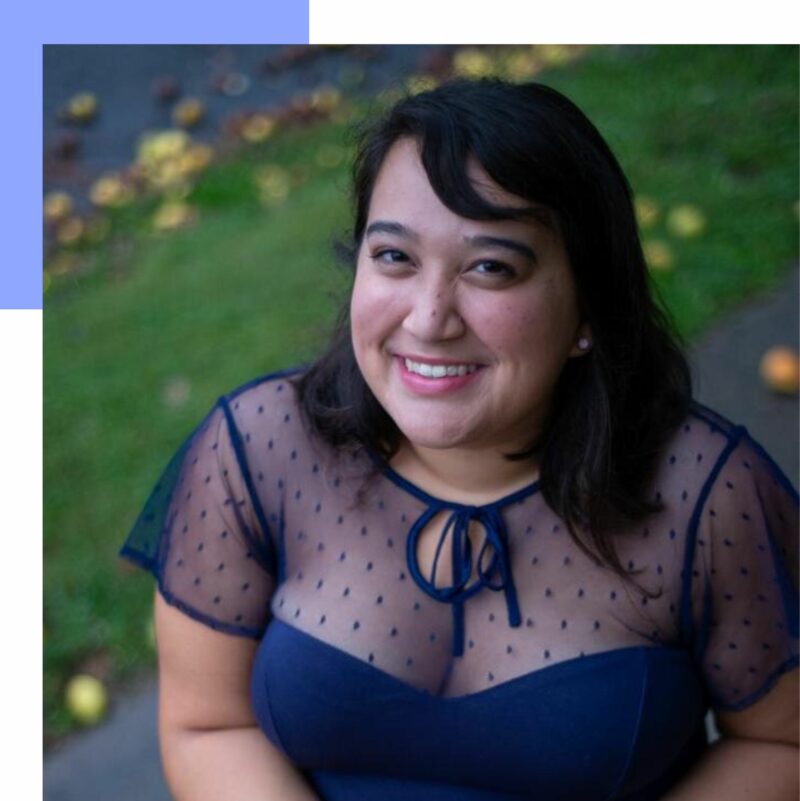 OUR HISTORY, OUR VOICES PROJECT
I grew up on an Air Force Base in South Carolina as one of only a few Asian kids. My mom was a stay-at-home mom, but she always worked hard. As if feeding my dad, my brother, and I meals each day wasn't enough, she also volunteered at our schools and became the go-to mom for bake sales. She was always happy to help and eager to cook for anyone that was hungry.
This was the starting foundation for my love of food. Growing up in the Philippines, there were times when my mom couldn't afford to eat. She always said that if God blessed her with food that she would share it with others. Even when people looked at her food with hesitation, she would patiently tell them to give it a chance.
It wasn't until I created Girls Gotta Eat Good that I started learning my mom's recipes. One thing I could not stop craving was her Puto. Puto is a Filipino steamed rice cake. Traditionally, it is made with coconut milk and has a very subtle sweetness to it. In her recipe, I noticed that she didn't use rice flour at all. Instead, she used pancake mix. I was surprised. When I asked my mom why she didn't use rice flour, she said because she could never find it. Years ago, they didn't have many Asian markets, so she just adapted her recipe to fit what she could find.
As silly as it sounds, this recipe feels very sacred to me. My mom's willingness to make the best of things and her sheer tenacity will always be inspiring to me. I still call her asking for baking advice and she is always happy to give it.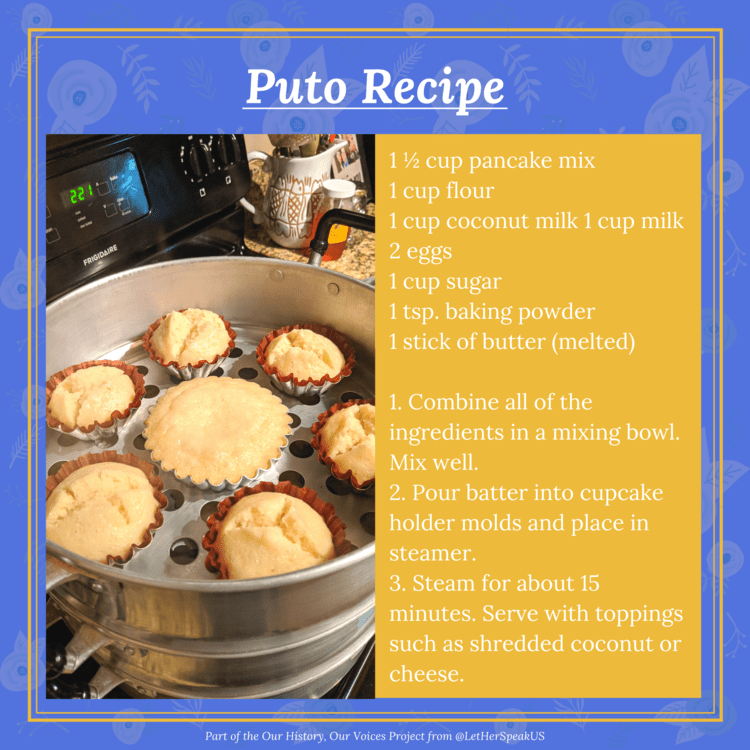 The MeToo Art Project launched October 2017 and is designed to (1) give survivors of sexual violence another vehicle by which to speak their truth about their experience, (2) be a means by which to hold perpetrators accountable, (3) raise awareness of the epidemic of sexual harassment and assault, and (4) be a means by which solidarity is shown- without regard to gender- with and to those who have experienced this type of life-altering attack.
My submission was inspired by all the many ways over time I, like all women, just had to figure it out. As a result of figuring it out, I have built a successful custom painting and furniture restoration business (Nest) as well as a writing career, writing for The Dollywood Company, Knoxville Mom's, Her View From Home, and Today.com.
When I read the prompt, I knew I wanted to do a food recipe that reflected how strong my mom is. Strength can be shown in different ways and one of those ways is through adaptability and making the best of what you have. My mom has always inspired me to be a better person and an even better baker. I created Girls Gotta Eat Good Asian Bakery because she taught me to love food and to share that love with everyone.