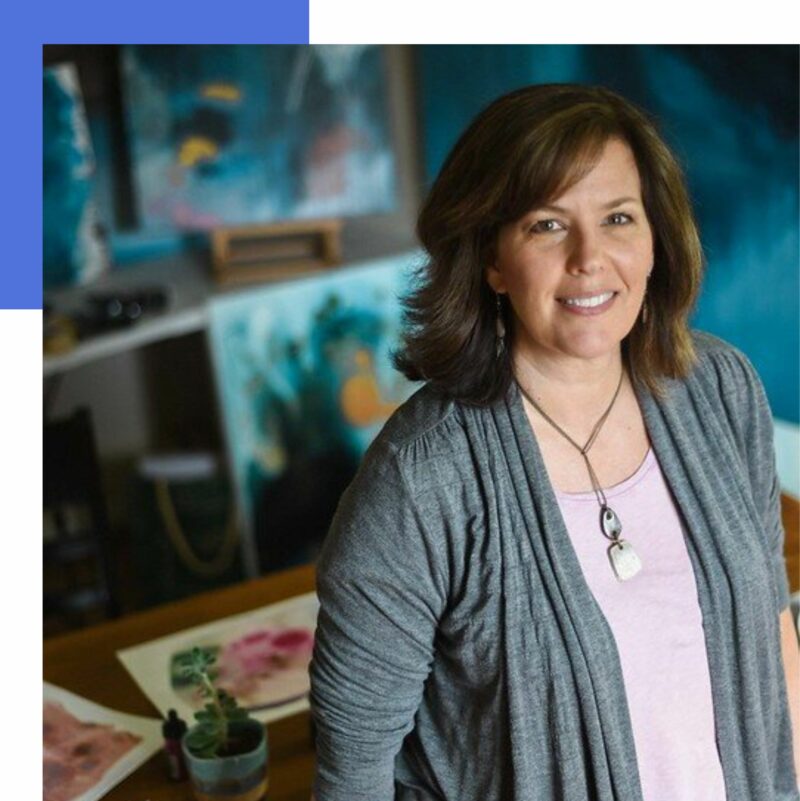 OUR HISTORY, OUR VOICES PROJECT
The Shannon Deana Johnson Exhibit
I am a Knoxville, TN-based mixed media painter.
My process is intuitive.
I work to create a balance between harmony and contrast, simplicity and accumulation, and stillness and motion.
As the painting progresses, I often add more concrete elements such as botanical or figurative shapes.
In this latest series called, "Story of a Girl," I have been exploring the use of imagery connected to the idea of femininity and aspects of it that are meaningful to me.
Connect with Shannon Deana Johnson »
My work is texture inspired. Shadows, light play and layers add to the depth of my fiber art and practice. This piece was made during a recent residency at The Art and History Museums in Maitland FL, right before leaving my hometown and moving to Knoxville TN.
My love for art was influenced by my Welsh roots, and my ability to explore museums and gardens in Europe. I am active in the Knoxville Arts Alliance and I participate in art shows in the state of Tennessee as well as surrounding states. For Women's History Month I have chosen to display a couple of different pieces I have curated over the years.
I am inspired by everyday things, creative design, books, music, movies, growing things, and–most of all–people. People I know, people who lived long ago, and the people who now live only in my imagination, such as my grandparents or people I meet in books.