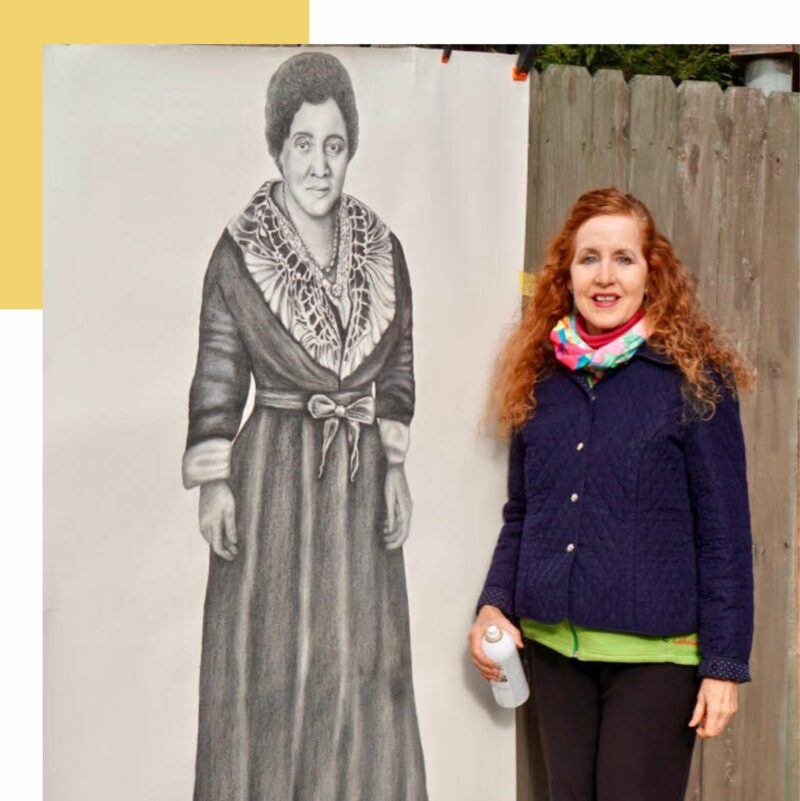 OUR HISTORY, OUR VOICES PROJECT
I am Mary, an artist with a focus on natural subjects such as orchids, butterflies & joyful expressions such as music.
My love for art was influenced by my Welsh roots, and my ability to explore museums and gardens in Europe.
I am active in the Knoxville Arts Alliance and I participate in art shows in the state of Tennessee as well as surrounding states.
For Women's History Month I have chosen to display a couple of different pieces I have curated over the years.
The 9-minute video includes the history of conditions for working women before labor laws and has the bronze bust of the famous Knoxville suffragist and quilts I made to honor women's rights.
The pieces displayed include:
1.) My "Anne M. Davis Quilt" which includes wildflowers, butterflies, and native plants in it. It is also on display at Arrowmont in Gatlinburg, TN.
2.) My bronze bust of Knoxville Suffragist Lizzie Crozier French on display at City Hall, Salisbury, NC.
3.) My life-size drawings of Tennessee Woman Suffragists.
4.) A quilt on display at Arromont in Gatlinburg to commemorate the Centennial of Women's Right to Vote.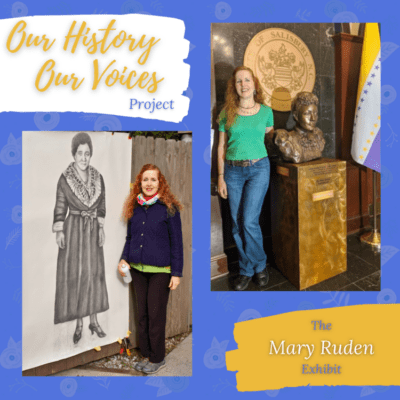 Click to view images at larger scale.
My name is Emerald Green and I am a photographer in Atlanta, GA. My submissions include images of women throughout the 2020 protests that were held throughout GA as well as Louisville, KY. I thought about what was asked of me, about me telling about myself and my work. While I was at different protests, I saw that there were only white men who were capturing moments.
I write to understand my world. This poem is about my mother who died in April of 2019. There is so much I wish I would have asked her. She would be thrilled about my debut novel, "The Lockhart Women", which will be published in June of 2021 by She Writes Press. The novel is dedicated to my mother but is not about her at all.
My submission was inspired by all the many ways over time I, like all women, just had to figure it out. As a result of figuring it out, I have built a successful custom painting and furniture restoration business (Nest) as well as a writing career, writing for The Dollywood Company, Knoxville Mom's, Her View From Home, and Today.com.