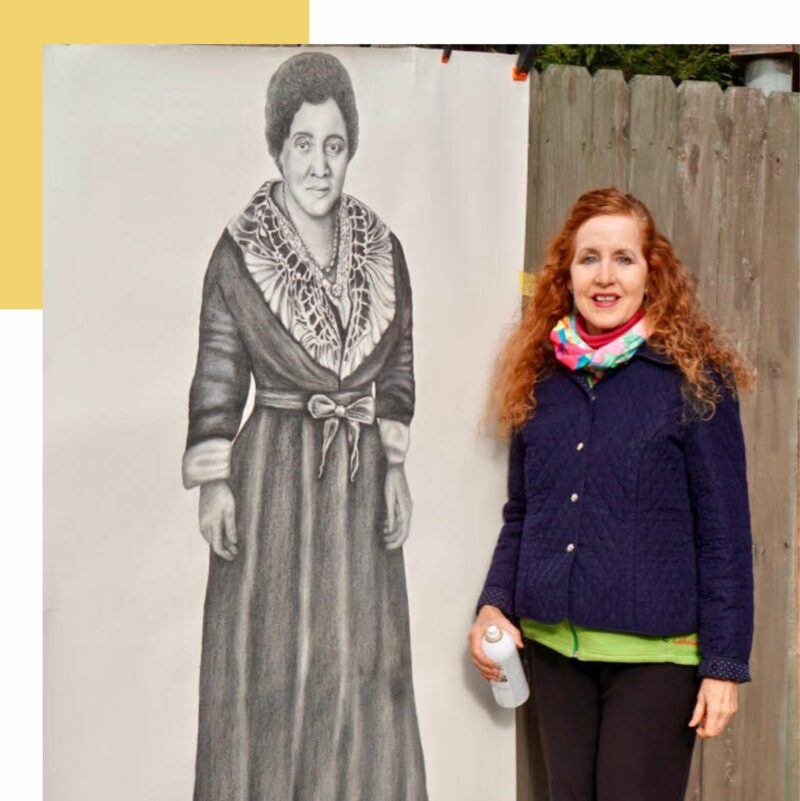 OUR HISTORY, OUR VOICES PROJECT
I am Mary, an artist with a focus on natural subjects such as orchids, butterflies & joyful expressions such as music.
My love for art was influenced by my Welsh roots, and my ability to explore museums and gardens in Europe.
I am active in the Knoxville Arts Alliance and I participate in art shows in the state of Tennessee as well as surrounding states.
For Women's History Month I have chosen to display a couple of different pieces I have curated over the years.
The 9-minute video includes the history of conditions for working women before labor laws and has the bronze bust of the famous Knoxville suffragist and quilts I made to honor women's rights.
The pieces displayed include:
1.) My "Anne M. Davis Quilt" which includes wildflowers, butterflies, and native plants in it. It is also on display at Arrowmont in Gatlinburg, TN.
2.) My bronze bust of Knoxville Suffragist Lizzie Crozier French on display at City Hall, Salisbury, NC.
3.) My life-size drawings of Tennessee Woman Suffragists.
4.) A quilt on display at Arromont in Gatlinburg to commemorate the Centennial of Women's Right to Vote.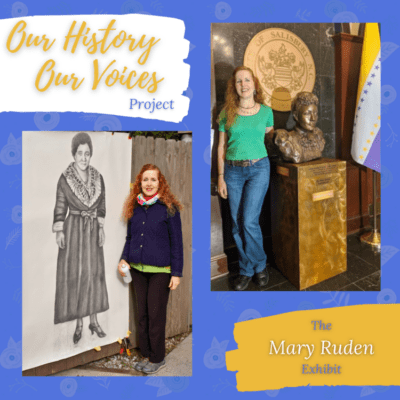 Click to view images at larger scale.
I love everything to do with color. My art often embraces raw emotion, transformation, coming into one's power, and a balance between light and dark. I paint with acrylics and oils and play with alcohol inks. I started painting a year ago as I was struggling to find my identity after becoming a mom. It started as a creative outlet but become a way to find myself again.
Breaking Beautiful was my first organized effort to advocate for myself and other women. Throughout girlhood, I had received the message that beauty should look a certain way from the media and society. My hair, my body, my skin were all an affront to this standardized definition. As I looked around my college campus, I saw a world of beauty to be celebrated. My intention with this portrait series was to reclaim our power as women to define beauty for ourselves and to give voice to the uniqueness of each individual.
I am a woman of faith, and I use that to help people to reach their potential. I am proud to lead an organization that welcomes refugees and asylees and helps them to be self-sufficient and to become productive and contributing members of our community. I am also inspired by people who are successful in making an impact to transform people's lives.