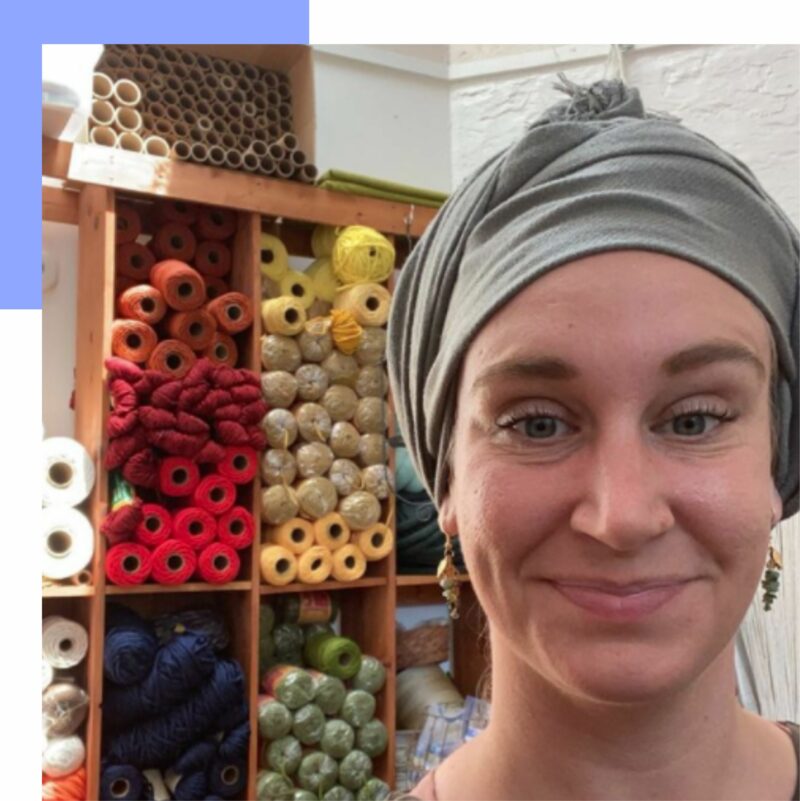 OUR HISTORY, OUR VOICES PROJECT
The Victoria Walsh Exhibit
My work is texture inspired. Shadows, light play and layers add to the depth of my fiber art and practice.
This piece was made during a recent residency at The Art and History Museums in Maitland FL, right before leaving my hometown and moving to Knoxville TN.
I had felt a pull to move and study in the Appalachian art community.
I felt myself desiring new additions to my medium. Fiber, supplemented by clay and slip.. a change, a shift, a new layer.
I envisioned myself in this dress, in the woods outside of Knoxville, with macrame draped over my shoulders and the whole thing dipped and dried in clay clip left in the fragility of a ceramic greenware state.
When I read the prompt, I knew I wanted to do a food recipe that reflected how strong my mom is. Strength can be shown in different ways and one of those ways is through adaptability and making the best of what you have. My mom has always inspired me to be a better person and an even better baker. I created Girls Gotta Eat Good Asian Bakery because she taught me to love food and to share that love with everyone.
Authors usually choose what topic they're going to study, especially a topic that will consume their energy for years. But sometimes the reverse occurs. Sometimes the topic chooses the author.
I write to understand my world. This poem is about my mother who died in April of 2019. There is so much I wish I would have asked her. She would be thrilled about my debut novel, "The Lockhart Women", which will be published in June of 2021 by She Writes Press. The novel is dedicated to my mother but is not about her at all.