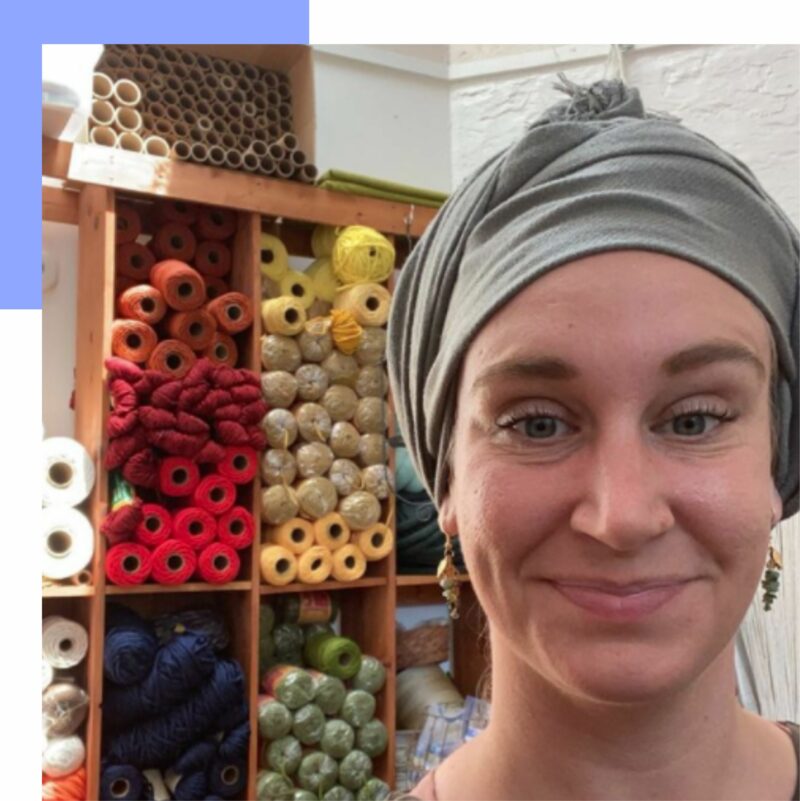 OUR HISTORY, OUR VOICES PROJECT
The Victoria Walsh Exhibit
My work is texture inspired. Shadows, light play and layers add to the depth of my fiber art and practice.
This piece was made during a recent residency at The Art and History Museums in Maitland FL, right before leaving my hometown and moving to Knoxville TN.
I had felt a pull to move and study in the Appalachian art community.
I felt myself desiring new additions to my medium. Fiber, supplemented by clay and slip.. a change, a shift, a new layer.
I envisioned myself in this dress, in the woods outside of Knoxville, with macrame draped over my shoulders and the whole thing dipped and dried in clay clip left in the fragility of a ceramic greenware state.
My submission was inspired by all the many ways over time I, like all women, just had to figure it out. As a result of figuring it out, I have built a successful custom painting and furniture restoration business (Nest) as well as a writing career, writing for The Dollywood Company, Knoxville Mom's, Her View From Home, and Today.com.
I am an artist currently exploring watercolor and mixed media work. With my art, I create my own narrative of the the freedom, joy, and sovereignty I have in my body. I am inspired by human emotion, inner wisdom, the female body, and my connection to all that is.
Entrepreneurship is no joke. It's HARD work. Long hours, endless networking, small business admin, the list goes on and on. And, sometimes, being a woman in entrepreneurship is that much harder. But what nourishes and sustains me is the community I've built through it. I love that I can collaborate with other women entrepreneurs, supporting each other's dreams and work in community with each other rather than in competition with each other.