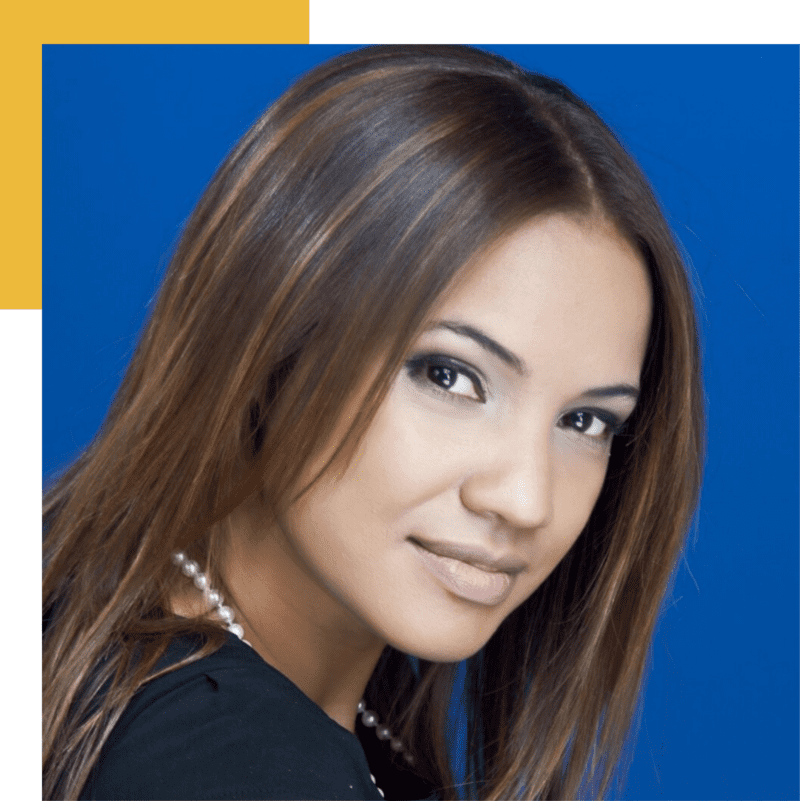 OUR HISTORY, OUR VOICES PROJECT
The Yvette Bodden Exhibit
The Founder and Author of Awakened-Woman, a platform designed to inspire, empower and encourage women to become their best selves.
Writing inspirational articles and short stories about life, love, Latino culture, divorce, co-parenting, motherhood, abuse, dating, relationships, finance, self-care, self-love, woman empowerment and many other topics from a real woman's perspective.
Sharing stories creates connection, promotes healing, and teaches the lessons we sometimes need. I believe that owning our stories is just as important as sharing them with other women on their own journey to becoming the best self.
I share these stories because I believe the spirit of a woman is one of a warrior. We are designed to withstand pain but the magic is in transforming it into greatness. Human beings have the power to create beauty from any circumstance if the belief in self-worth and love is strong enough to bring yourself out of darkness. For centuries women have been silenced but this is a time to raise our voices because collectively, they can make enough noise to block out the bullies. The spirit of women can light the path to the greater good.
AW celebrates all women everywhere have the spirit to rise above all else.
Selections from AW Empowerment Series
I have created the AW Empowerment Series to bring hope to all the women that cannot see past their obstacles. We have the power to create greatness but need to tap into our inner power. Do not take no for an answer or let anyone tell you that you can't – you can, you will, if you believe it.
The surprise guest interviews that will post to AW are meant to demonstrate the amazing things we are capable of when we don't give up. Remember, success is not measured by the amount of money or power you possess. It is defined by the person you are, so remain true to yourself because it is the place where you will be happiest.
I hope you enjoy these special features and learn something from each woman, as you climb to the epitome of your own personal happiness and success.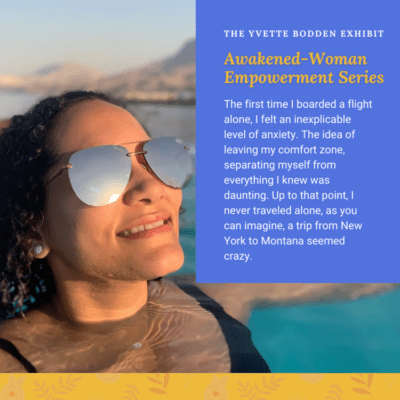 Empowerment Series: Founder & CEO, Latino World Travelers, Vanessa Fondeur-Adams Shares Travel Adventures with AW
The first time I boarded a flight alone, I felt an inexplicable level of anxiety. The idea of leaving my comfort zone, separating myself from everything I knew was daunting. Up to that point, I never traveled alone, as you can imagine, a trip from New York to Montana seemed crazy. Looking back, my favorite part of traveLorganizes beautiful travel experiences for people looking to make connections and create memories around the globe. The CEO & Founder of LWT, Vanessa Fondeur-Adams has visited 29 countries in 6 continents and 33 U.S. States. The entrepreneur is a citizen of the world with a vast amount of knowledge about world travel. Latino World Travelers'(LWT) Instagram is filled with stunning photographs displaying Vanessa's stories, as well as, the stories of people's lives that she has touched.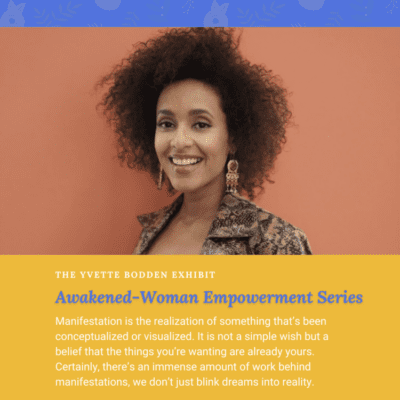 Empowerment Series: "La Suerte de Loli" "Celia", "One Day at a Time" and "Fast Five", Puerto Rican Actress & Singer – Jeimy Osorio Shares Confidence with AW
Manifestation is the realization of something that's been conceptualized or visualized. It is not a simple wish but a belief that the things you're wanting are already yours. Certainly, there's an immense amount of work behind manifestations, we don't just blink dreams into reality. However, they can happen if you are determined, persistent, and have an unrelenting passion to bring your vision to life. Placing full confidence in our purpose and abilities can drive us where we want to go. This is the case for many successful people like Jeimy Osorio, who at the young age of 14, informed parents of a decision that forever changed her life.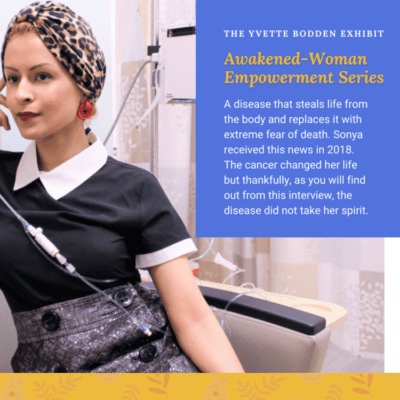 Empowerment Series: Founder, Style Esteem Wardrobe, Sonya Keshwani Shares her Journey as a Survivor with AW
Sonya Keshwani showed up on my radar after catching her interview on a segment of a New York local news show. She is soft-spoken, gracious but also a woman of strength, empowerment and resilience. I was honored to meet her virtually for an interview that awakened my spirit during a challenging week.
It is estimated that 1 in 8 women have a chance of getting breast cancer during their lifetime. Although, it may not seem like a lot, it's one diagnosis too many. If you or someone you know has gone through the traumatic diagnosis and/or treatment then you will appreciate the pain of knowing you're living with a thief. A disease that steals life from the body and replaces it with extreme fear of death. Sonya received this news in 2018. The cancer changed her life but thankfully, as you will find out from this interview, the disease did not take her spirit.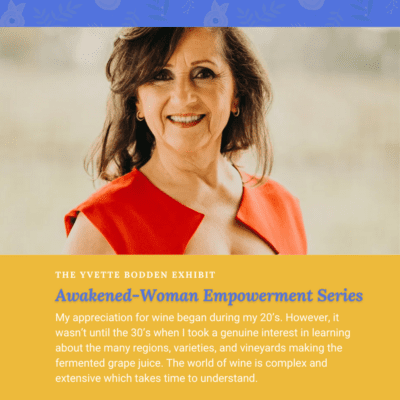 Empowerment Series: First Mexican American Woman to Become President of a Wine Production Company in the World: President of Ceja Vineyards – Amelia Moran Ceja Shares Resilience with AW
My appreciation for wine began during my 20's. However, it wasn't until the 30's when I took a genuine interest in learning about the many regions, varieties, and vineyards making the fermented grape juice. The world of wine is complex and extensive which takes time to understand. No two palates are the same, neither are the grapes fermented for years to produce the popular alcoholic drink. The wine industry is fascinating, there is a science, art, process, history and elegance behind it but there is another side not often discussed.
I'm a Taiwanese immigrant writer based in Utah. My work mostly centers around my upbringing in Chinese culture, which sadly, conditions women and girls to submit to men's will.
I am an engineer with over 25 years of experience in manufacturing, operations, strategy, and innovation most recently serving as the Chief Innovation Officer at Aperam, a multi-billion/yr global manufacturer of stainless steel and specialty alloys. I went from being laughed at when I told professors I wanted to pursue a Ph.D., to leading hundreds of scientists around the world.
Hello!! My name is Yasmin Murphy and I am a photographer residing in Knoxville, Tennessee. Photography for me is the thing that allows me to be who I truly am: connecting with others, building relationships, and being creative. I love the opportunities that have allowed me to tell others stories and make their vision come to life. When I am not photographing I am bouncing around to estate sales, cooking a meal at home, or exploring Knoxville.